But ABC News wrote a curiously negative tweet about the star, who was reportedly found dead in his apartment Wednesday after someone called police to check on his welfare. He was 38.
The outlet wrote that Barber "scored plenty of touchdowns without recording a 1,000-yard season."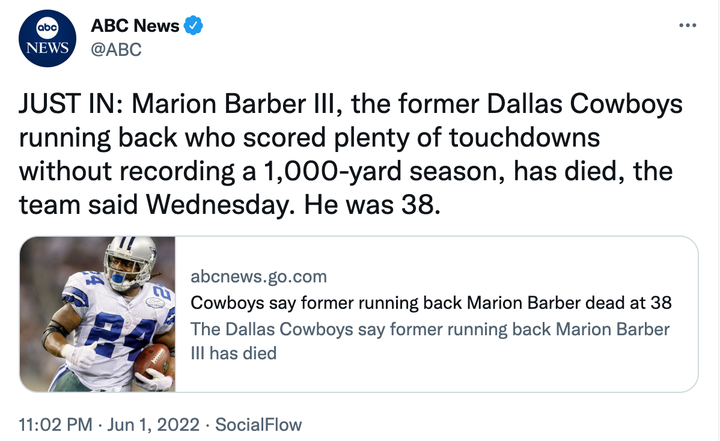 Barber's lesser yardage, while mentioned deep in The Associated Press article linked in ABC's tweet, seemed to be an odd fact to highlight in an obituary headline. ABC News didn't immediately reply to a request for comment on Friday and apparently deleted the tweet.
The network's tweet downright ticked off some fans and sports reporters, who called it insensitive and disrespectful.
Popular in the Community