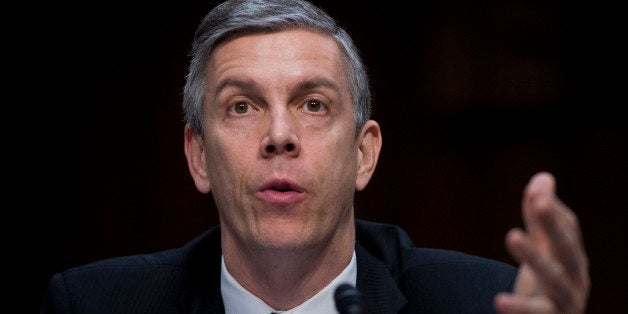 Only one-quarter of high school seniors who took the ACT college admissions test this year scored high enough to be considered ready for college or the workforce.
U.S. Secretary of Education Arne Duncan called the finding "truly disturbing" in a statement to The Huffington Post. "This report demonstrates that we must be honest about our students' performance and implement higher standards if we're serious about improving educational outcomes," he said.
A report released Wednesday by the company that makes the ACT said 54 percent of 2013 high school graduates took the test. The ACT, a competitor to the SAT, measures college readiness on four benchmarks: English, reading, science and mathematics. Only 26 percent of students who took the test met all four benchmarks. Sixty-four percent hit the English goal, 44 percent made the mark in reading, 44 percent ranked in mathematics and 36 percent reached the science benchmark.
The results have been roughly the same since 2009. "We haven't made any significant gains over the last few years," Jon Erickson, president of ACT's education division, said in an interview Tuesday. "We need to make greater gains with ethnic minority groups."
As a consequence, states will likely see a drastic drop in standardized test scores, as New York, already teaching Common Core, did earlier this month. Common Core test results likely will be even worse than those in the ACT report. The ACT generally tests college-bound students, who tend to be better academic achievers than peers.
"High schools are lying about what they're delivering to students," said Mark Schneider, a vice president of the research nonprofit American Institutes for Research who previously oversaw the federal government education research arm. "How many students are college-ready when they come out? It's a lot less than the 75 percent of students who are graduating."
The No Child Left Behind Act, which required schools to meet goals on standardized testing to receive federal money, "let states set standards low, and ... they downright lied about proficiency," Schneider said.
ACT defines college preparedness as having a 50 percent or higher chance of earning a B in a college course, or having a 75 percent or greater chance of earning a C. Erickson said ACT arrived at the definition by analyzing survey data collected from American colleges.
How Ready Are American Kids For College?
|
Create infographics
Mike Cohen, the president of Achieve, a nonprofit organization contracted to help states write Common Core standards, said Common Core should help students perform better on exams like the ACT. "ACT expectations correspond pretty closely to where the Common Core ended up," Cohen said. "Common Core will give students a higher likelihood of entering college and succeeding in first-year courses."
In 31 states, at least 40 percent of high school seniors took the ACT. But more than half of students met three or more of the test benchmarks in only two of those states, the report said. In eight of the states, from 40 percent to 49 percent of graduates met three or four of the goals.
"In no state did more than 56 percent of ACT-tested graduates meet three or four benchmarks," the report said. The scores closely correlated with the schools the students attended, the courses they took, the grades they earned, and their parents' education, which is often a proxy for income.
This year's tested group is the most diverse in the test company's history, Erickson said.
Duncan said increasing diversity shows more students are taking steps to apply to college. But most minority students fared far worse than their white and Asian peers. Fewer than half of African-American, Hispanic and American Indian students met any of the benchmarks. The report said students across these ethnic groups generally have similar educational aspirations.
"Eighty-eight percent of the students want to go on to some significant higher education, but their skill level suggests they're going to have some issues there," Erickson said.
The report does not link students' scores to their life outcomes, which means it is impossible to know for sure whether these benchmarks are related to economic productivity. Erickson said the ACT is working to connect that data.
ACT's methodology has some skeptics.
"It's like pointing a shotgun at a football field," said Anthony Carnevale, a Georgetown University professor whose research on workforce skills has been cited by Duncan and other Common Core proponents. "The things mentioned in the ACT subject exams don't show up in tasks and activities of jobs. Any jobs. The one place where you'll need to know Algebra II is if you're teaching it."
The report's premise, Carnevale added, is an example of correlation and not causation. "If you take these courses, you are more likely to go to college, because the colleges require you to take these courses," Carnevale said. "And if you do well in high school and on the ACT, you go to college. And if you graduate from college, you're more likely to get a job. But these are all procedural requirements."
That system, Carnevale added, reproduces the privilege and disadvantages inherent in class and race. "The relationship between your ACT score and job skills is just not there," he said.
Before You Go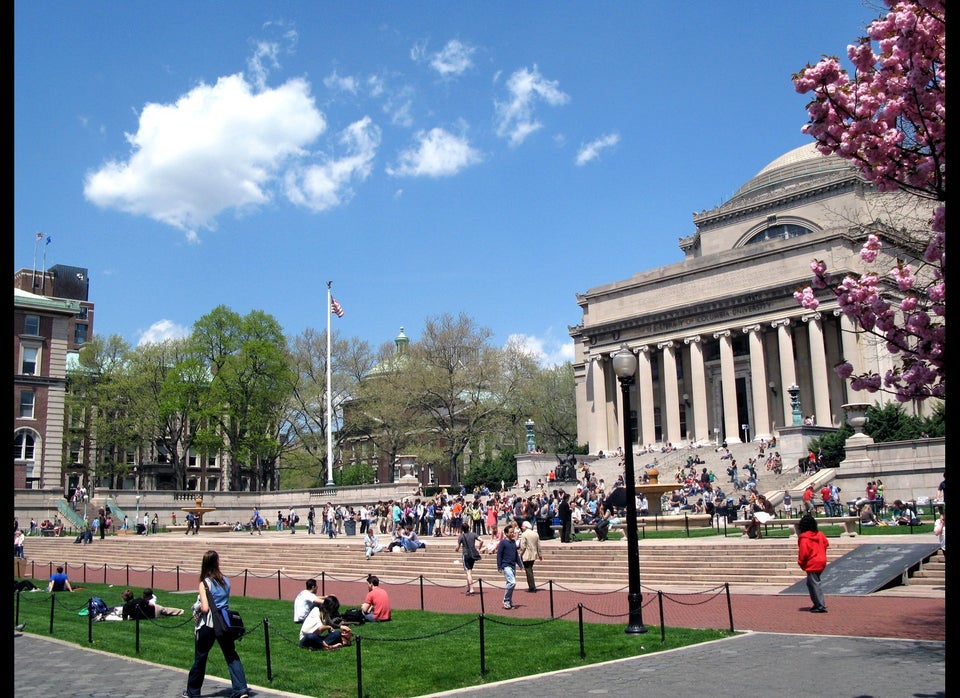 The 10 Most Expensive Colleges
Popular in the Community