HuffPost may receive a share from purchases made via links on this page. Prices and availability subject to change.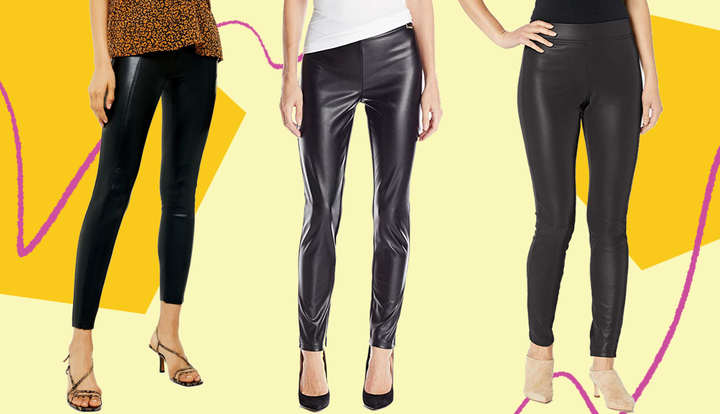 The Spanx leggings, which are usually $98 (some sizes are currently $102), are so popular that they're gone in the blink of an eye whenever they slightly drop in price. And since deals on the Spanx leggings only pop up sometimes (only three Spanx leggings are on sale during Nordstrom's Winter Sale, and most of the sizes have already sold out), you might not feel like waiting for the next one.
If you love the look of the Spanx leggings, you're in luck: There are a lot of affordable dupes out there. And if the price tag on them feels a little tight for your wallet, don't worry — these are all under $98.
Check out these leather leggings that look as good as a pricey Spanx pair:
Topshop Piper Faux Leather Skinny Leggings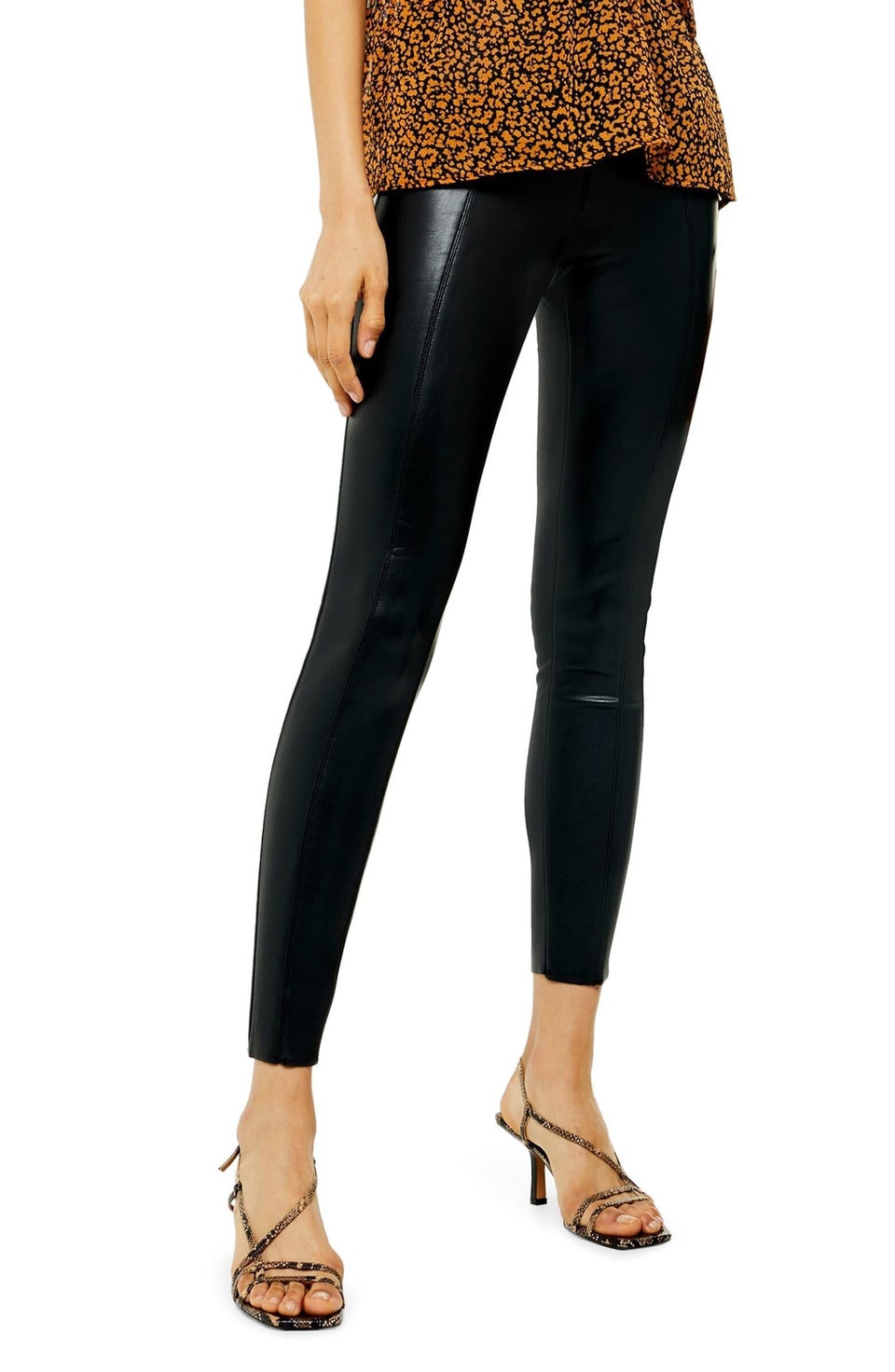 Coldesina Faux Leather Leggings (Plus Size)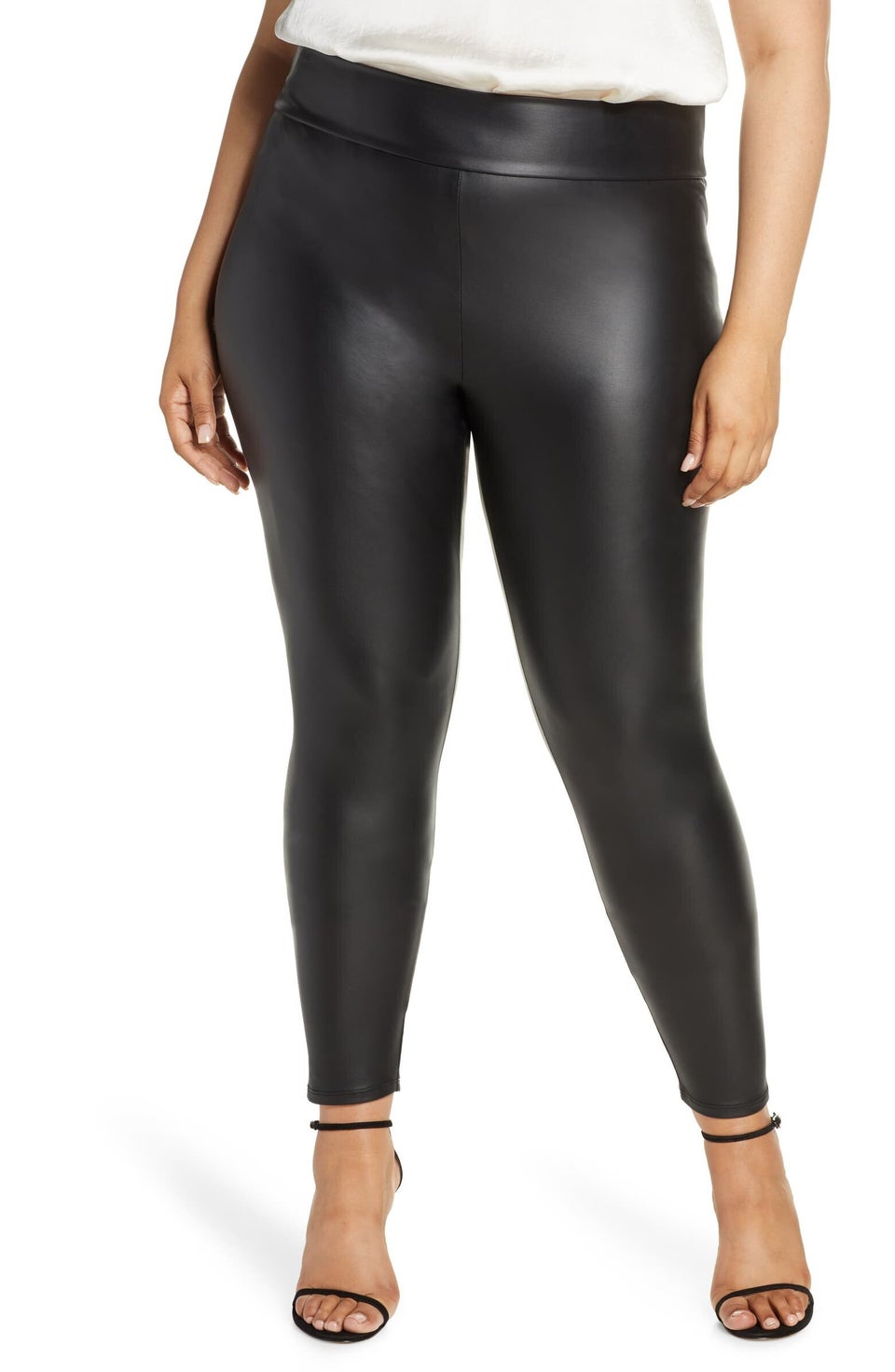 Brazabra Faux Leather Leggings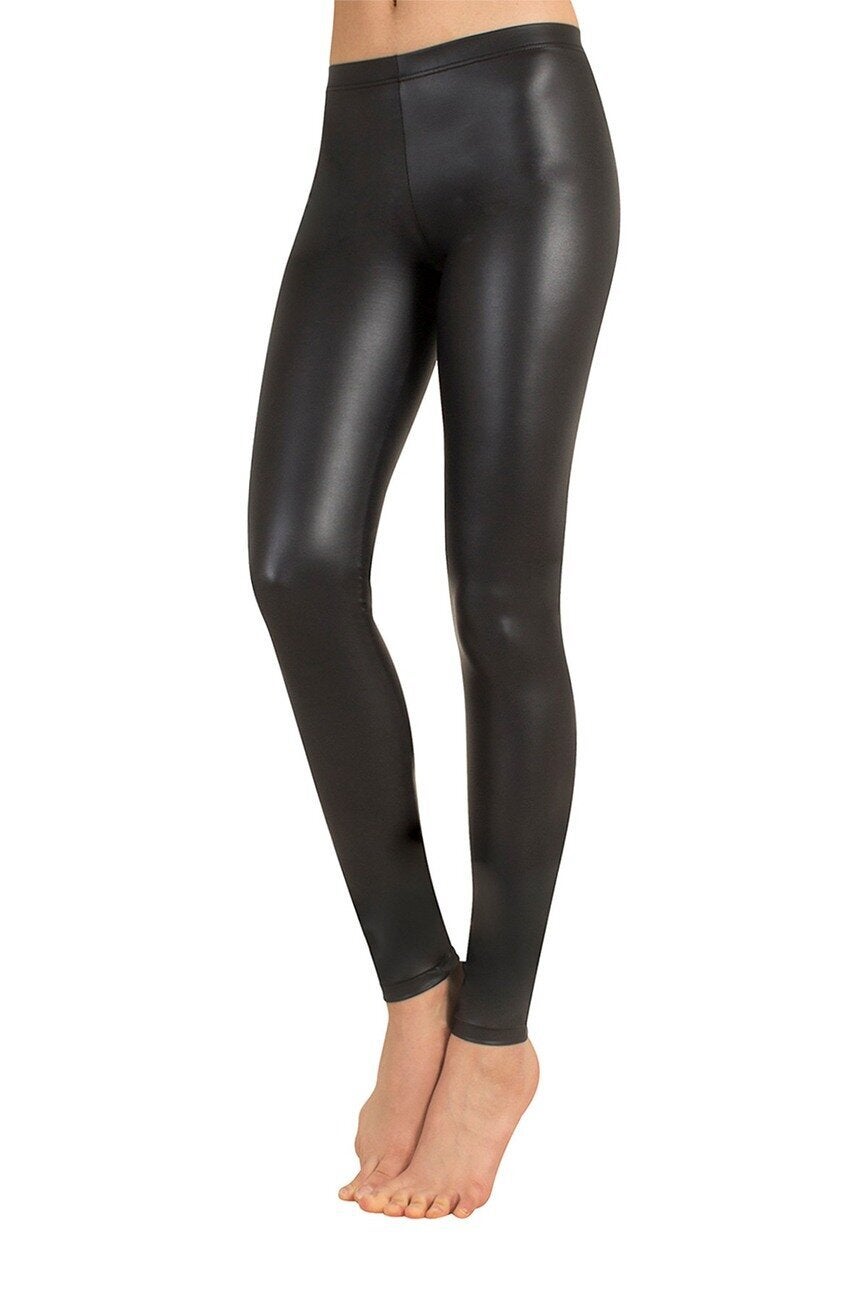 Express Super High Waisted Vegan Leather Ankle Leggings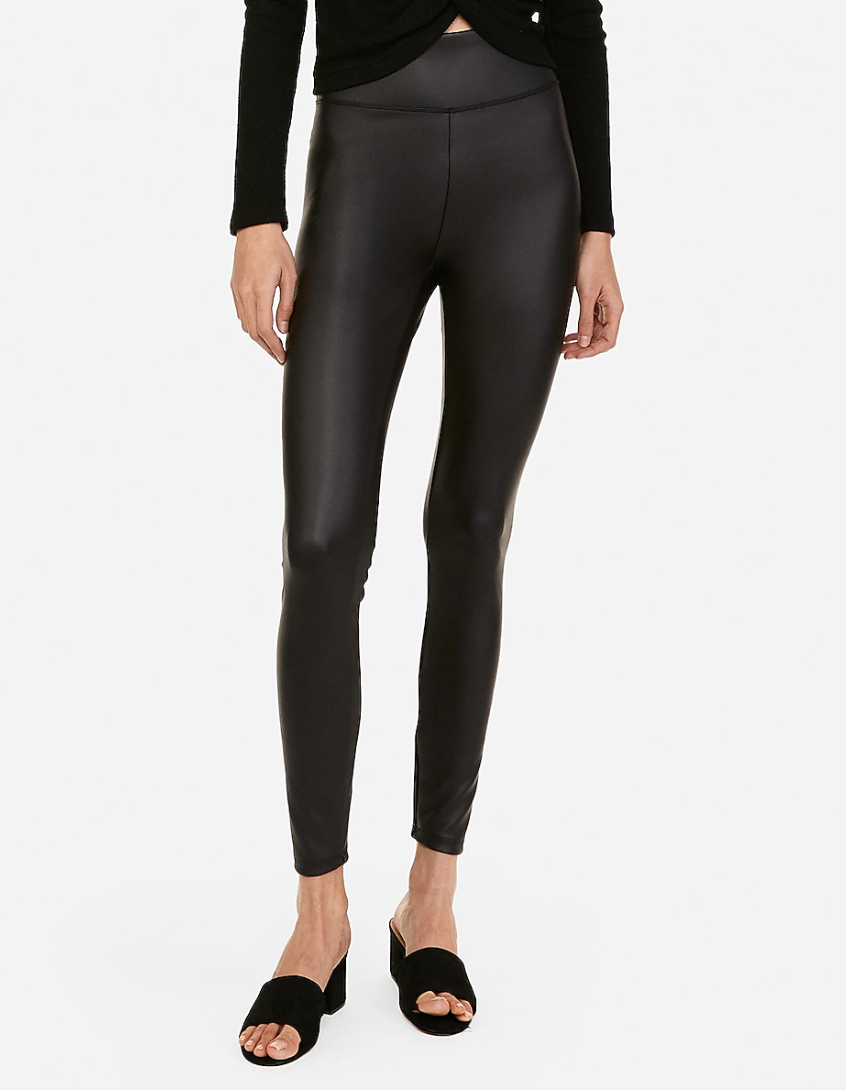 Express High Waisted Seamed Front Vegan Leather Leggings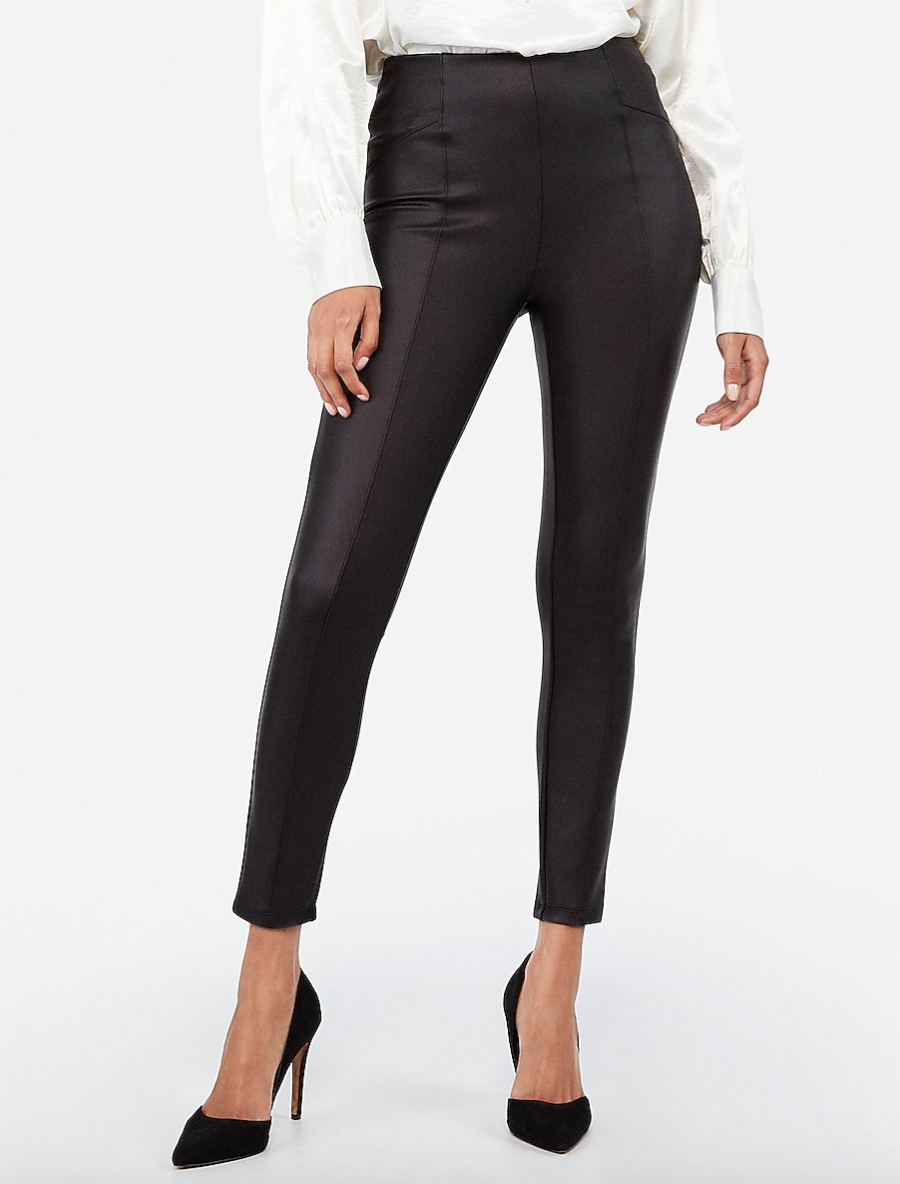 Torrid Platinum Legging - Moto Faux Leather (Plus Size)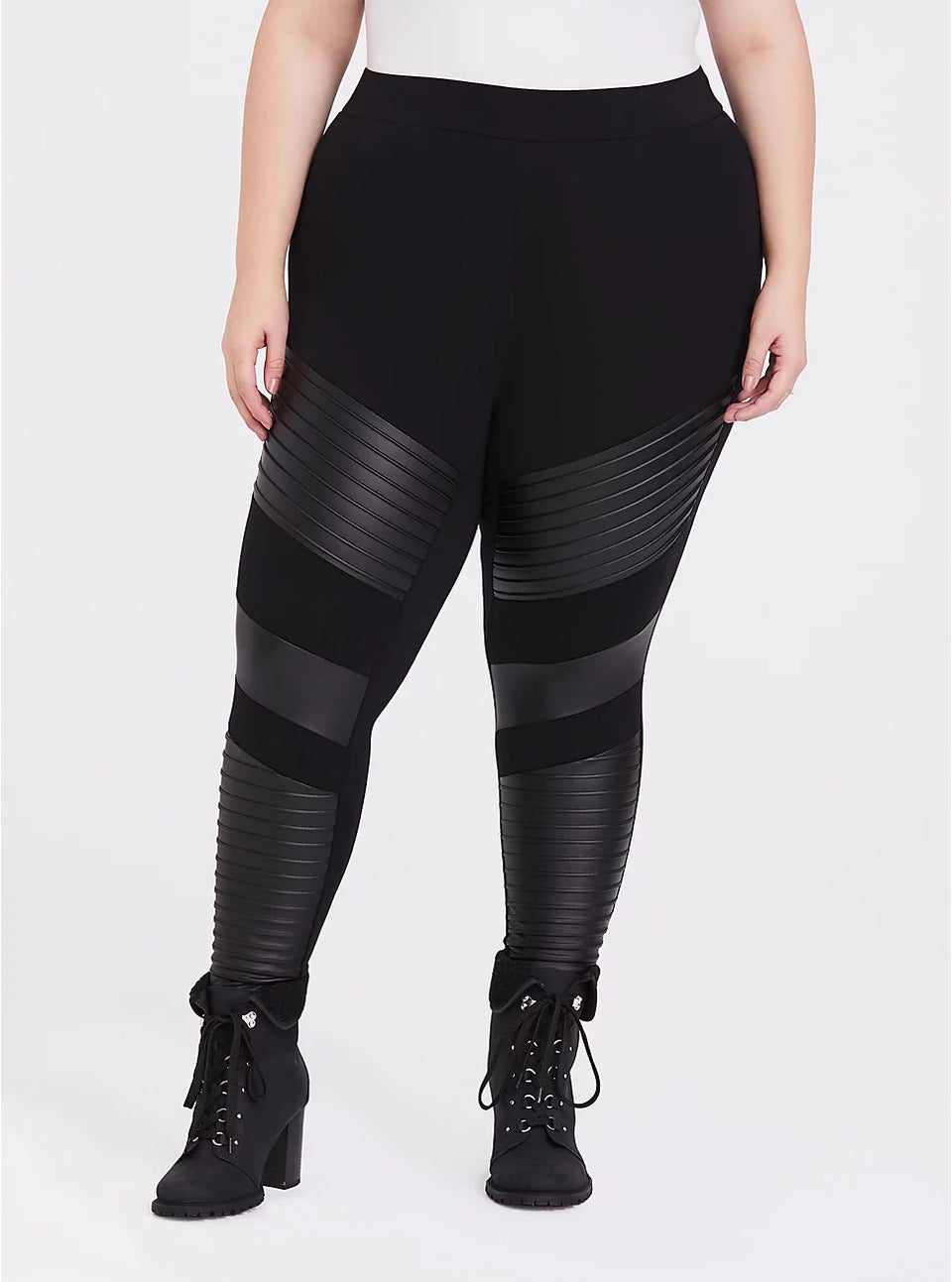 HUE Leatherette Leggings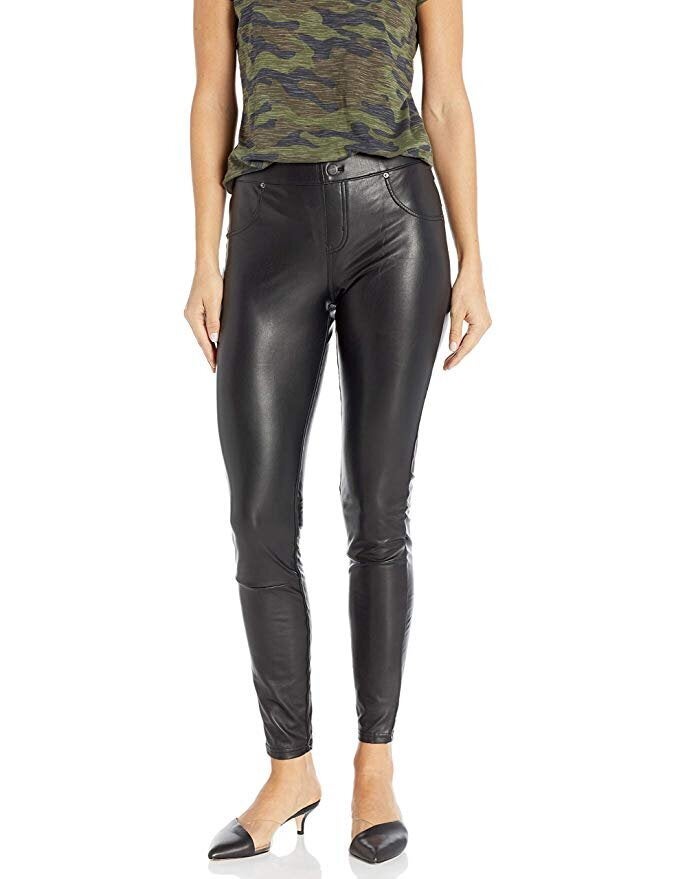 Marc New York Performance Coated Liquid Jersey Leggings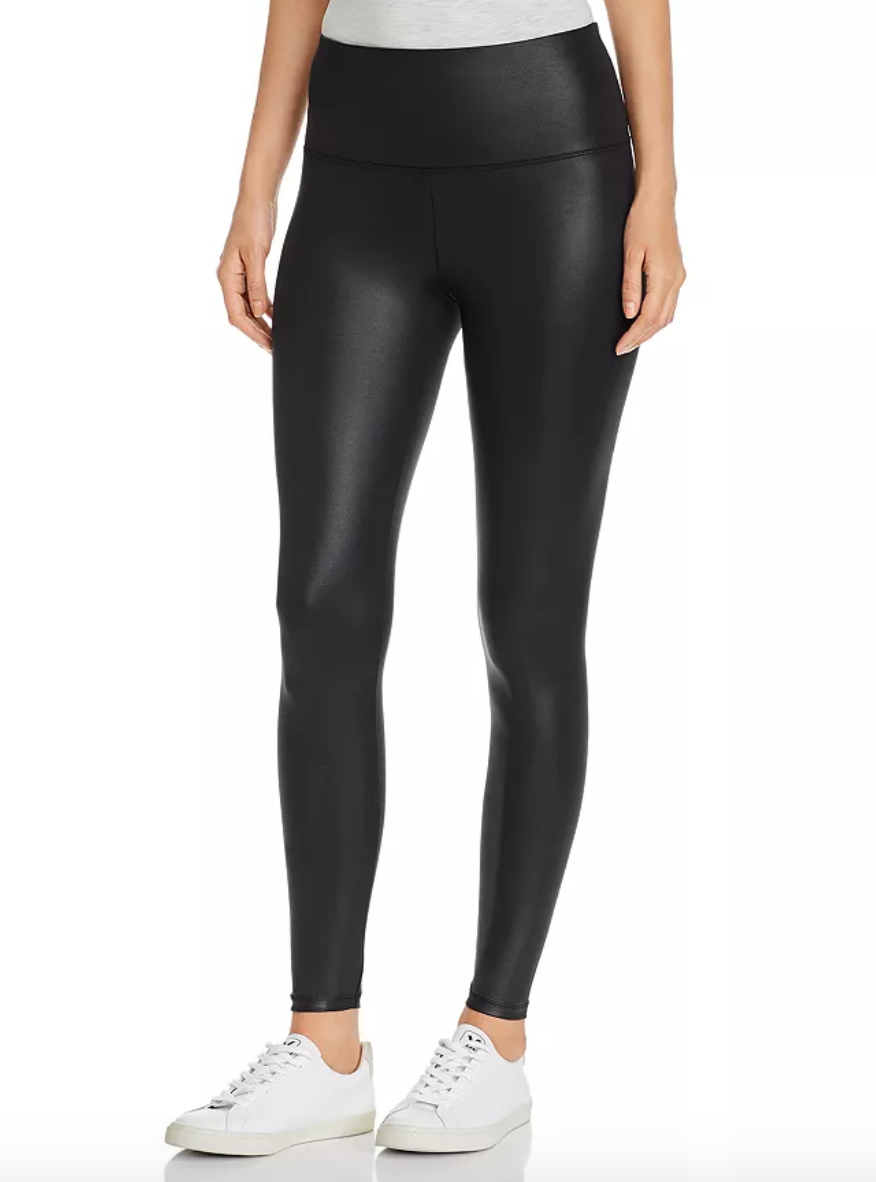 Ann Taylor Faux Leather Seamed Side Zip Leggings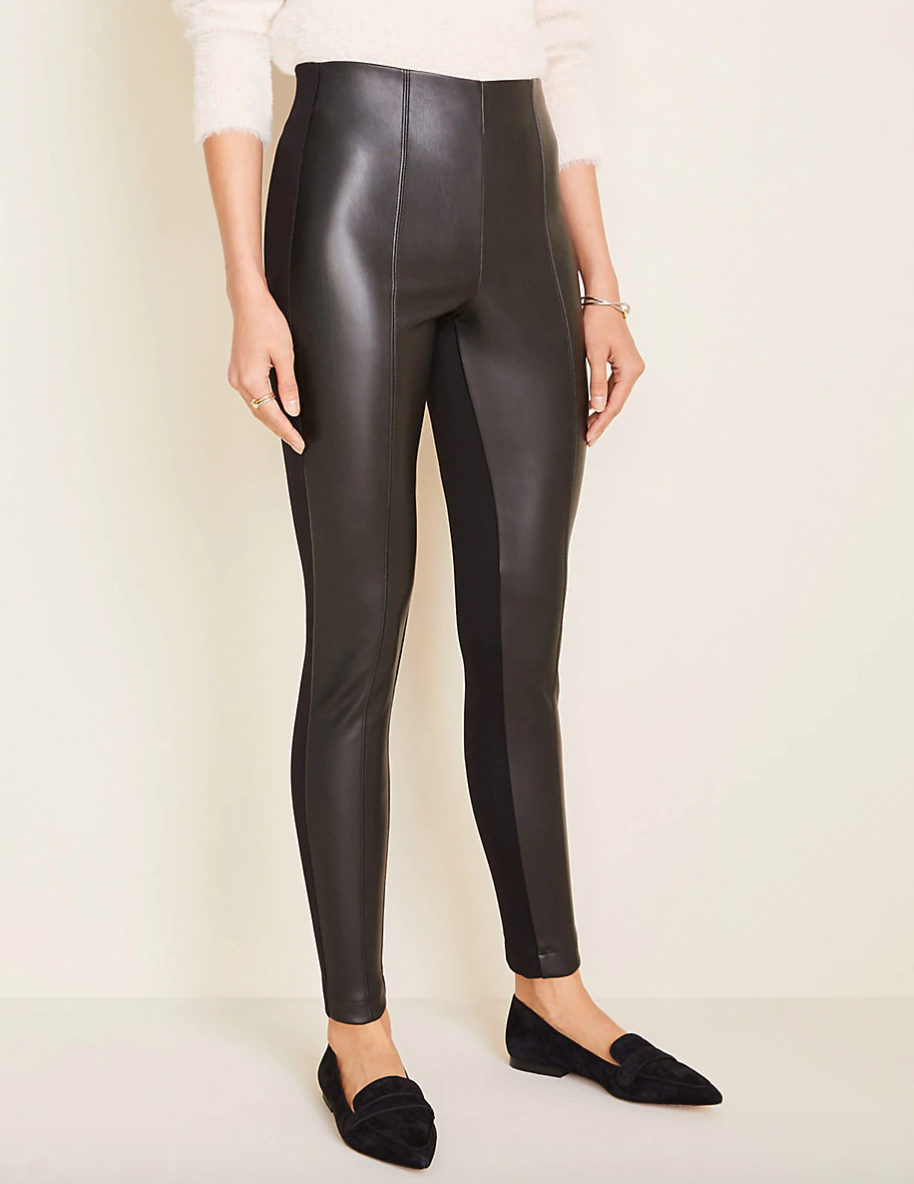 Vince Camuto Faux-Leather Leggings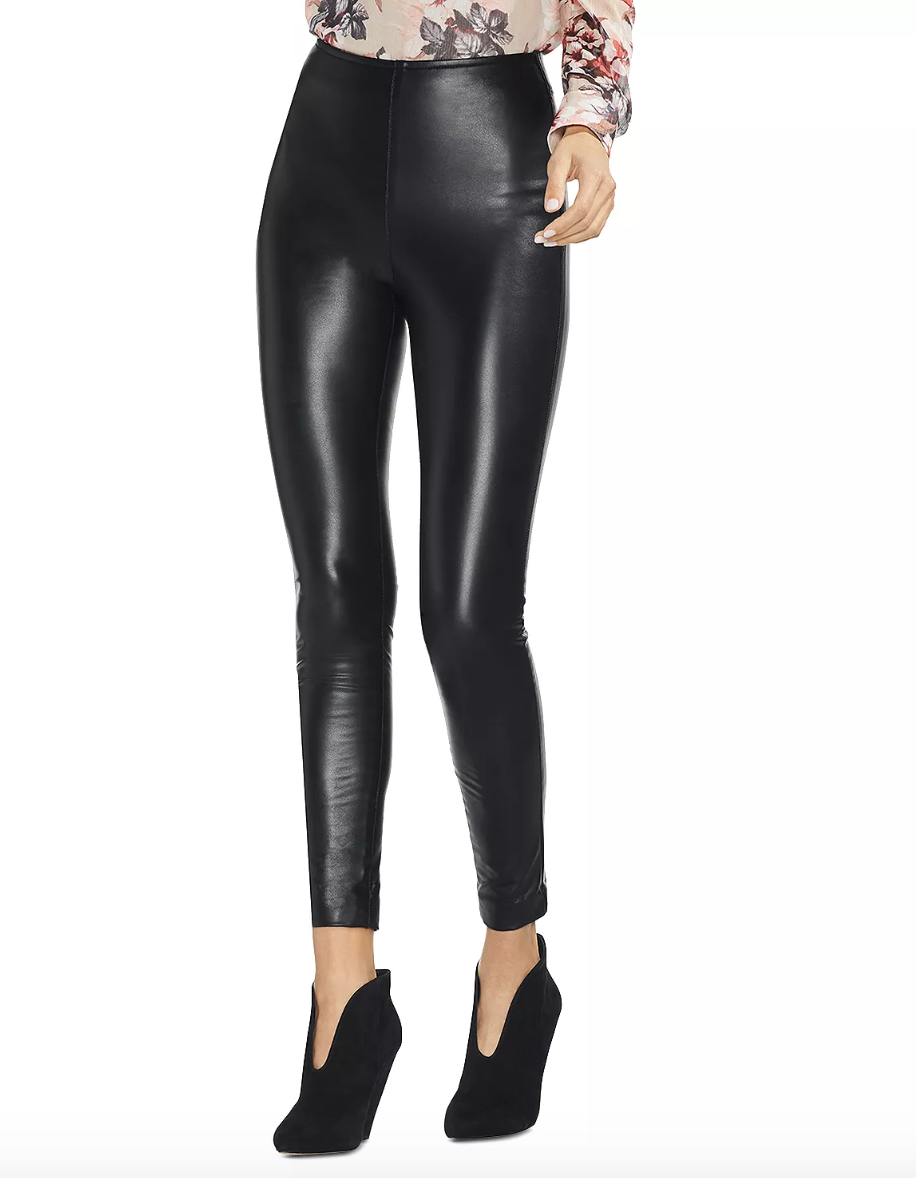 Ginasy Faux Leather Leggings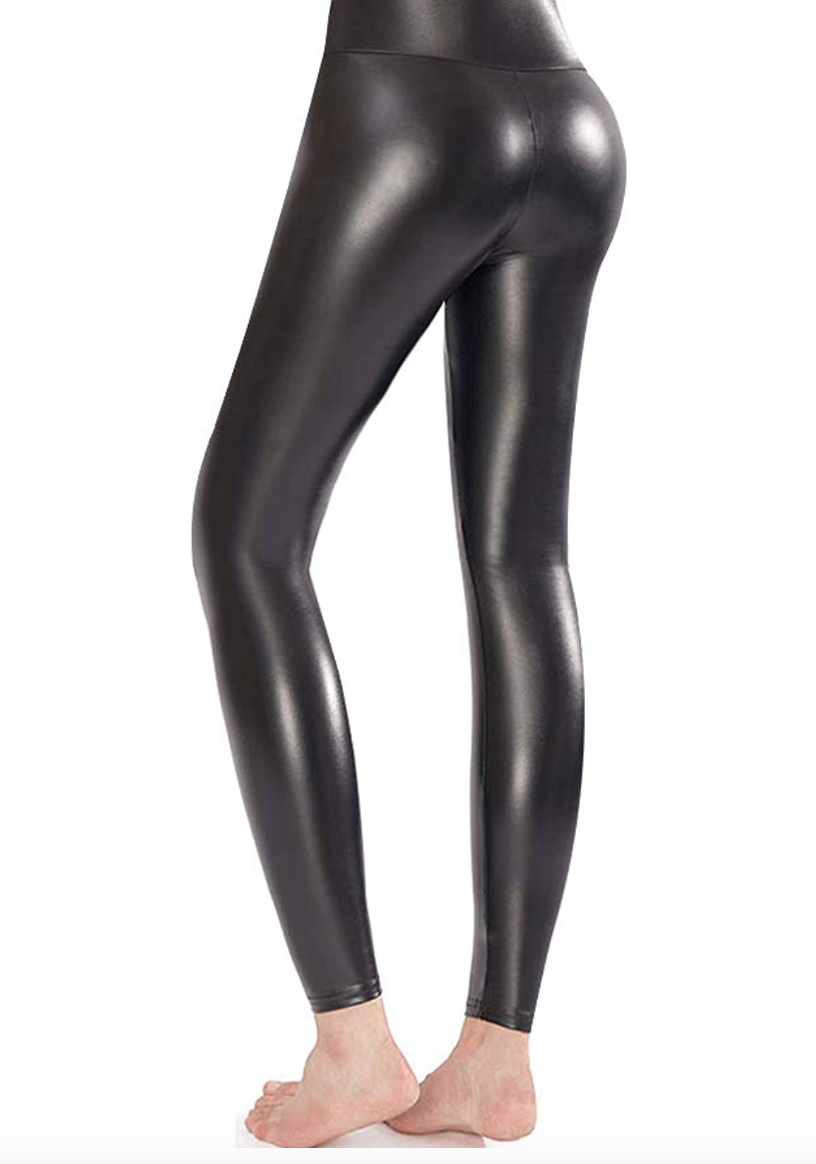 Mango Biker Leggings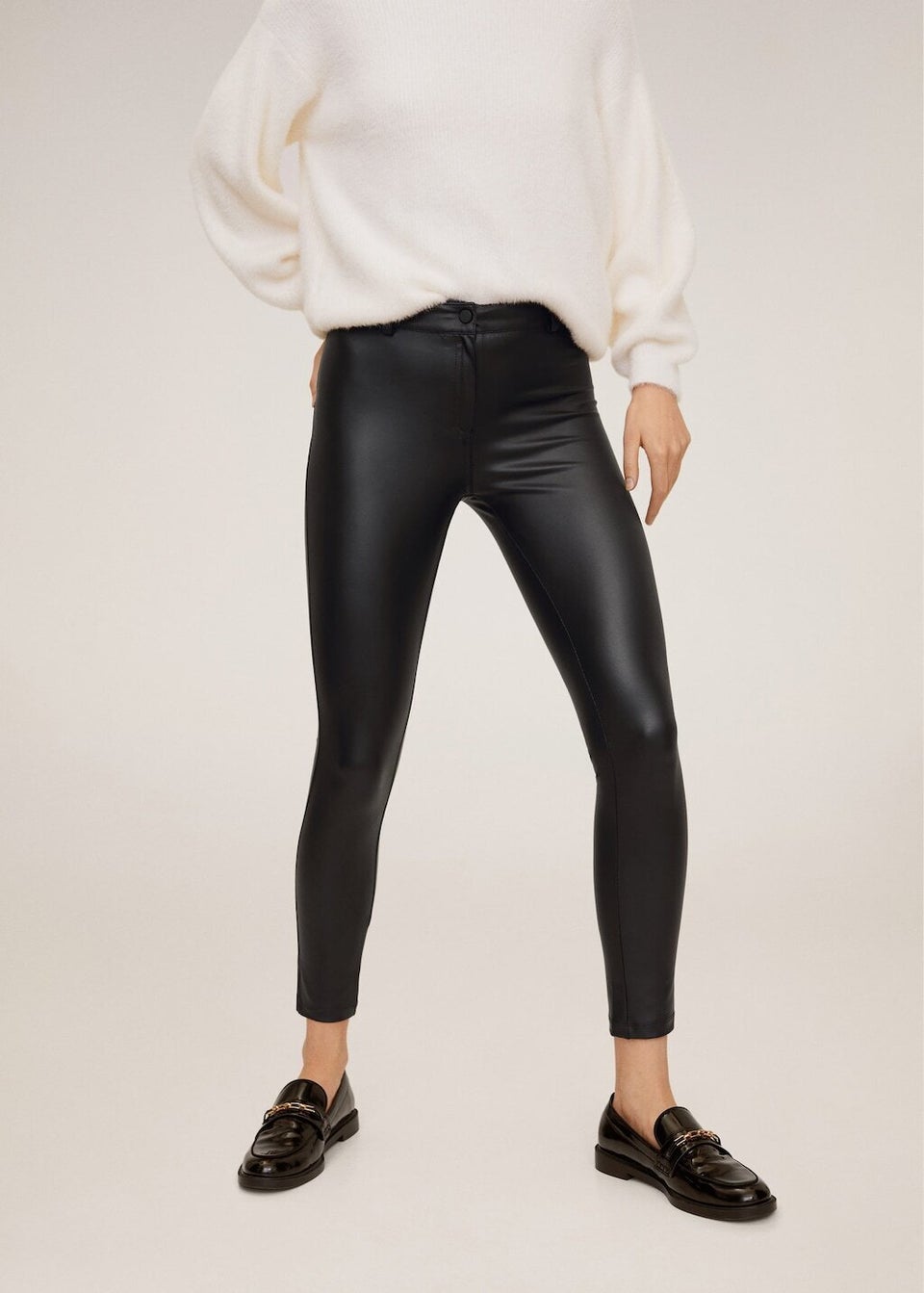 Mango Mixed Leggings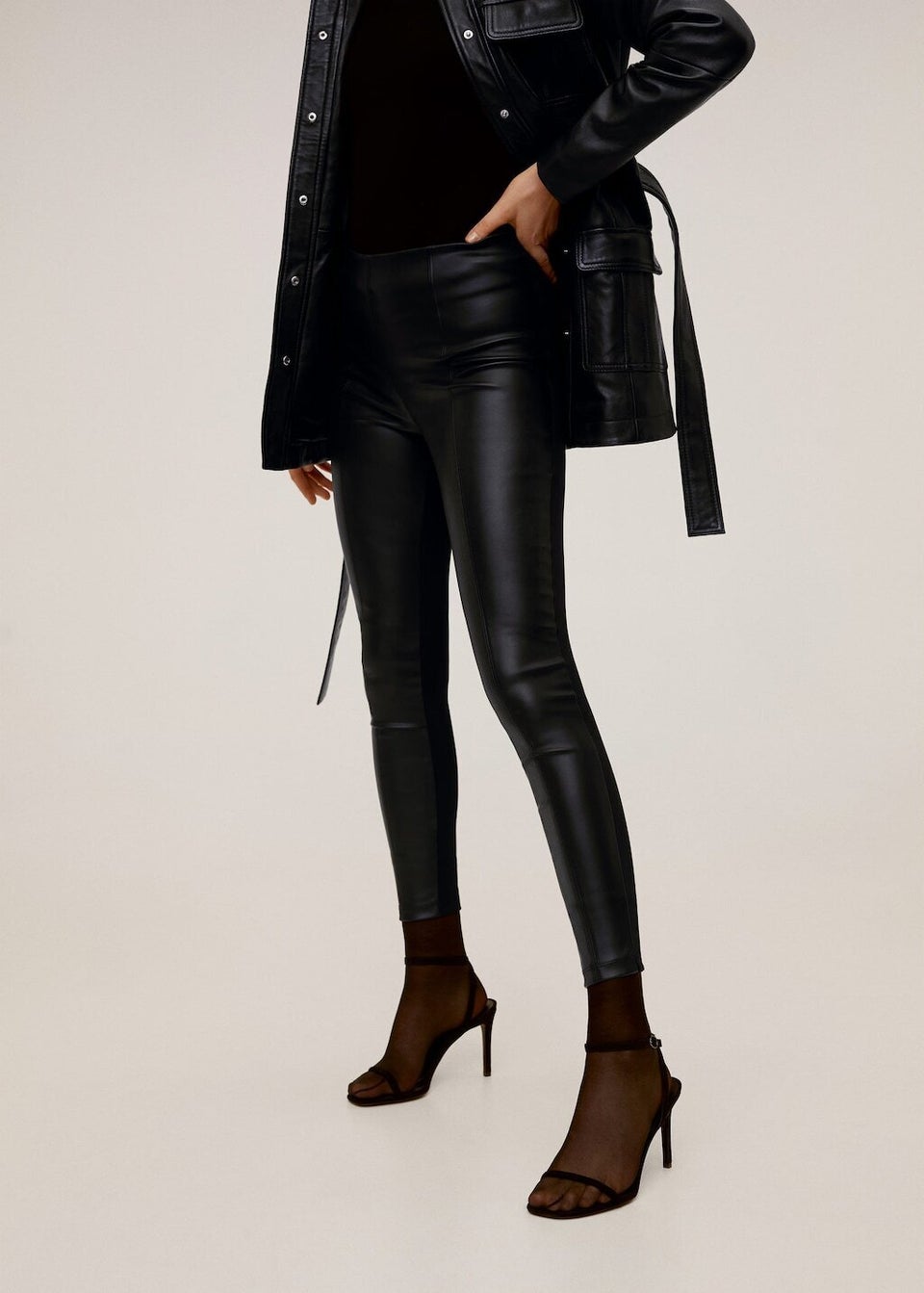 Bar III Faux-Leather Skinny Pants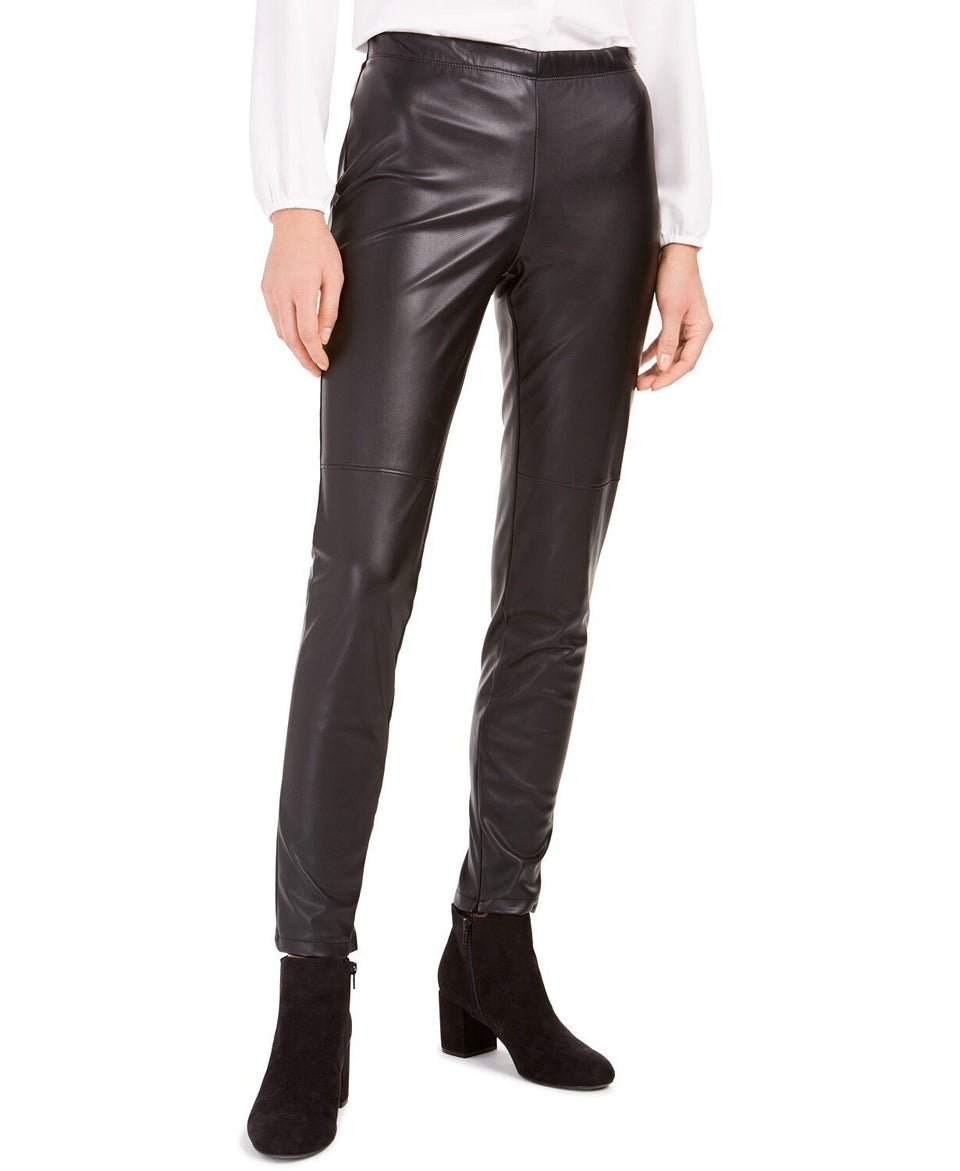 Bar III Trendy Faux-Leather Skinny Pants (Plus Size)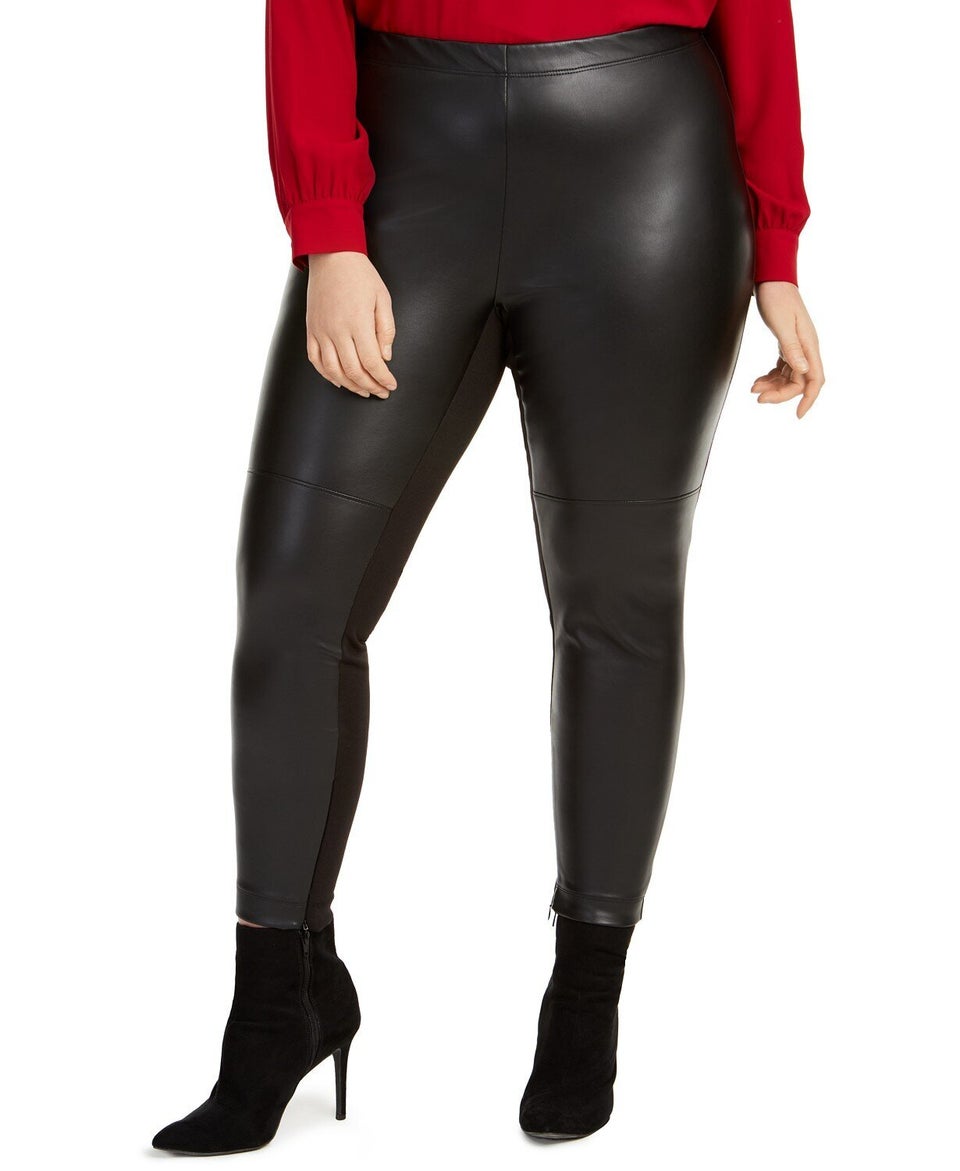 Wild Fable High-Rise Liquid Leggings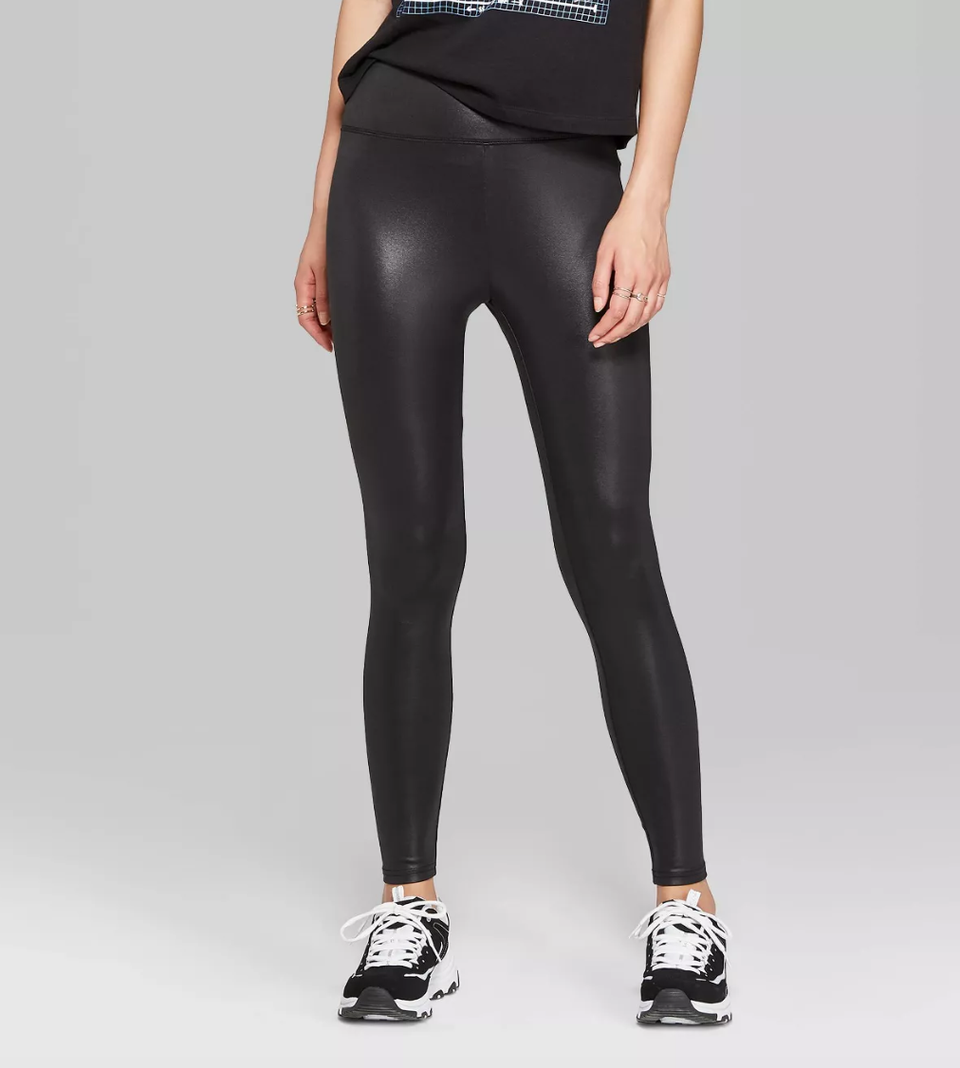 Old Navy High-Waisted Moto 7/8-Length Street Leggings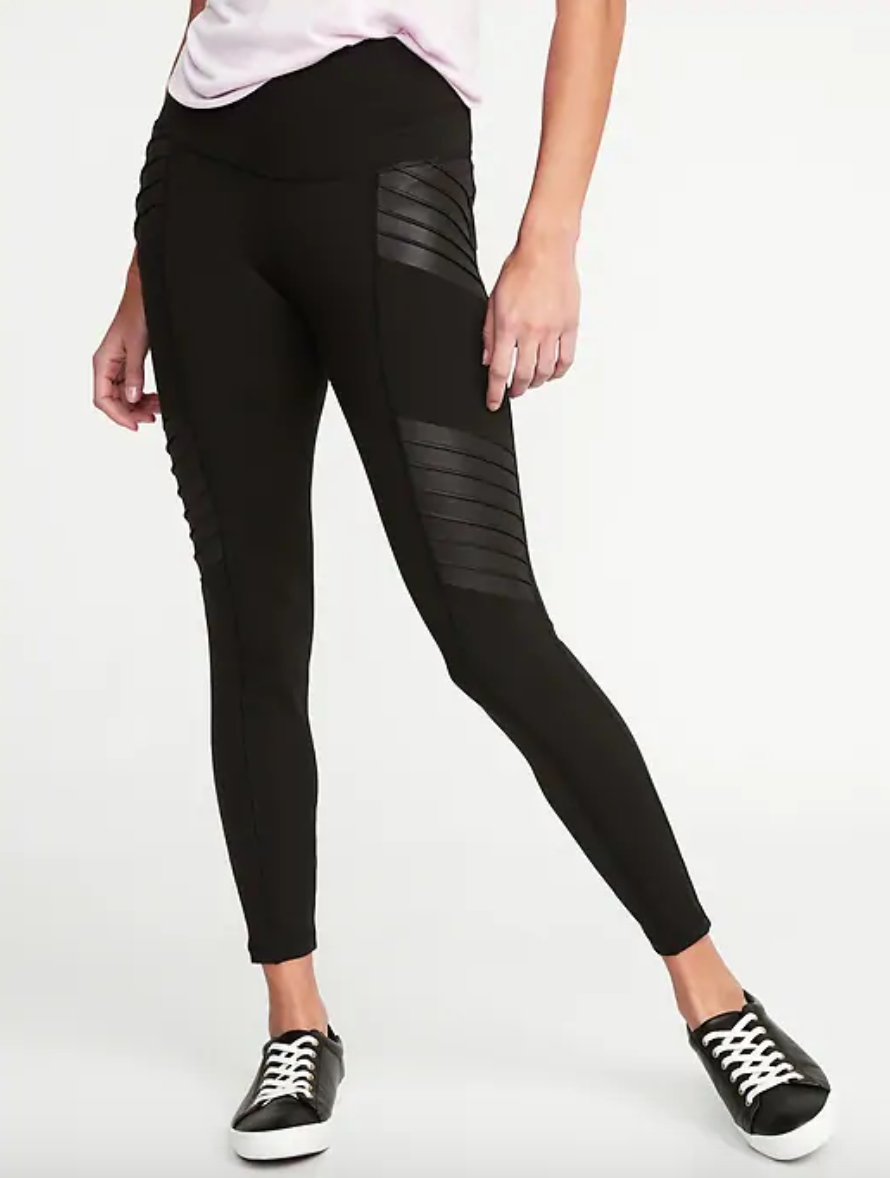 Calvin Klein Faux Leather Front Leggings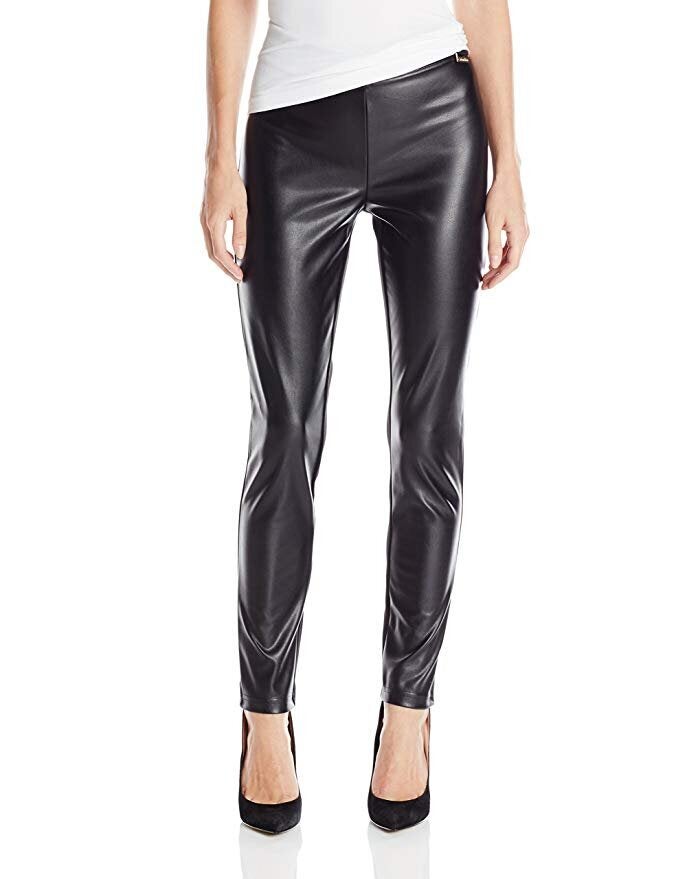 Yummie by Heather Thomson High-Waist Faux Leather Leggings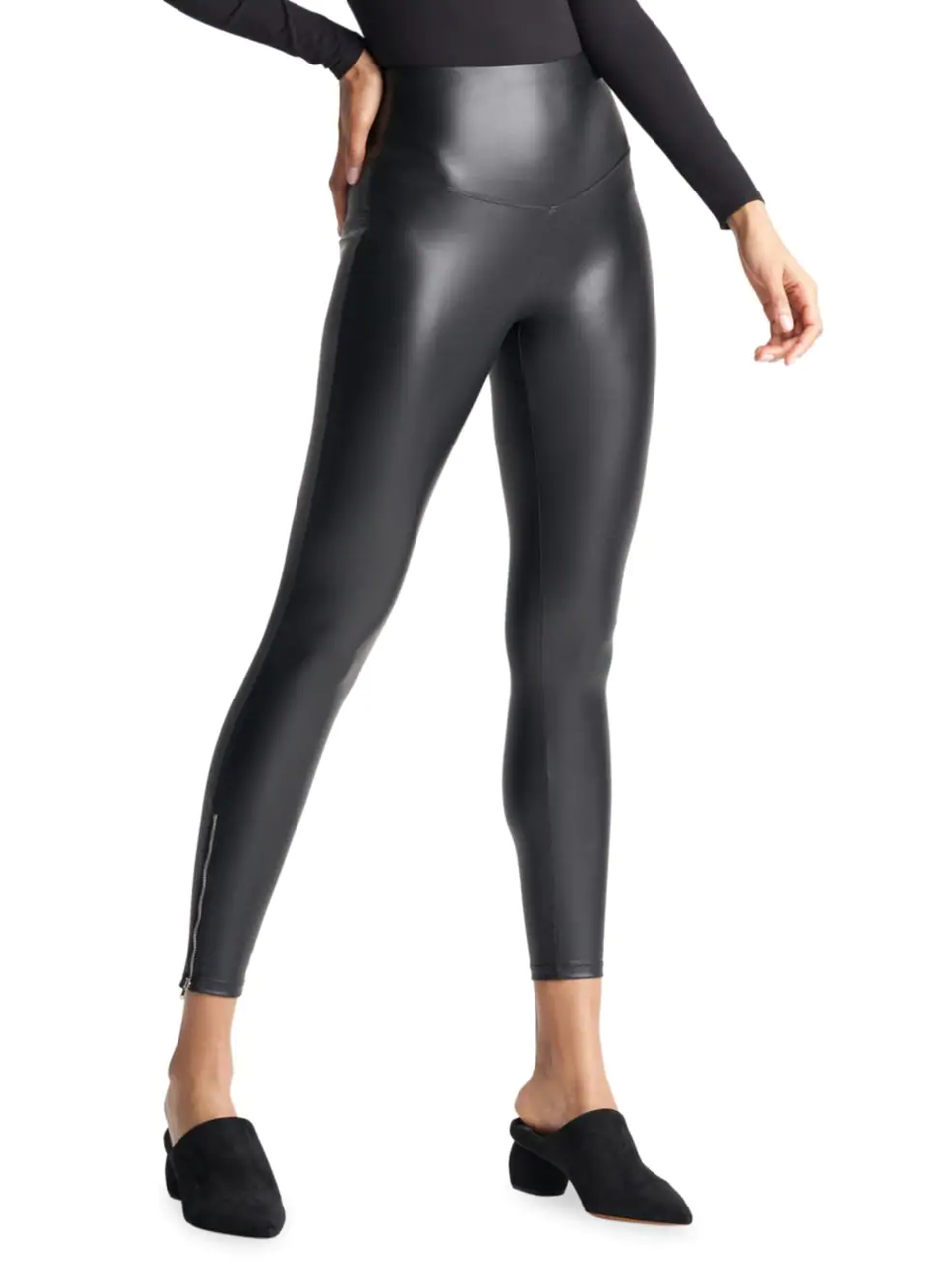 Saks Fifth Avenue Off 5th
HUE Textured Leatherette Leggings