In the December 2010 issue of National Geographic, writer Elizabeth Rubin takes an inside look at the lives of Afghan women in "Veiled Rebellion." Below is an excerpt from the article:
Twenty-five years ago an Afghan girl with green eyes haunted the cover of National Geographic. She became the iconic image of Afghanistan's plight, a young refugee fleeing the war between the Soviet-backed communists and the American-backed mujahideen. Today the iconic image of Afghanistan is again a young woman--Bibi Aisha, whose husband slashed off her nose and ears as punishment for running away from him and his family. Aisha fled to escape beatings and other abuse.

Why do husbands, fathers, brothers-in-law, even mothers-in-law brutalize the women in their families? Are these violent acts the consequence of a traditional society suddenly, after years of isolation and so much war, being hurled into the 21st century? And which Afghans in this society are committing the violence? There are significant differences between the Hazaras, Tajiks, Uzbeks, and Pashtuns, the most populous and conservative group and the one that has dominated political life since the 1880s.
Read Rubin's full article in the December issue of National Georgraphic, on newsstands now.
View Lynsey Addario's amazing full gallery here.
View a selection of the the amazing photos below. Photos and captions are courtesy of National Geographic: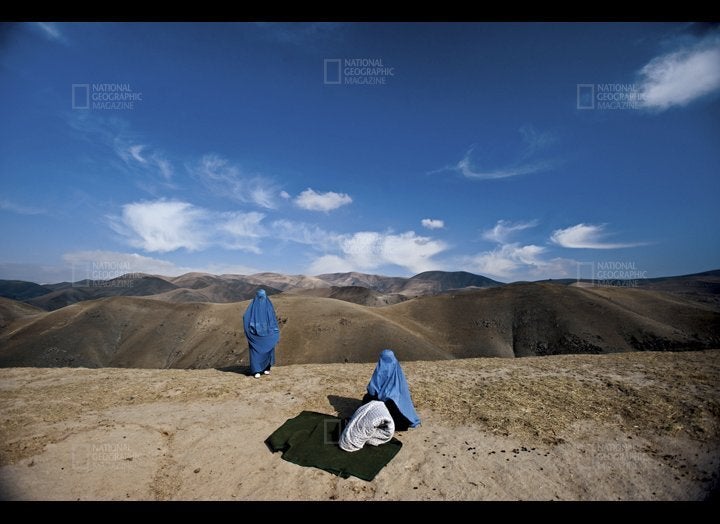 Veiled Rebellion: National Geographic
Support HuffPost
The Stakes Have Never Been Higher
Related
Popular in the Community