They walk among us -- those agents of change. Sometimes, we just need to be reminded of who they are. Take note of five noteworthy souls striving to make the world a better place.
Suzan Proia
The marriage of humility and grace is a rare thing indeed, but you can often recognize it playing out among true agents of change. For in the absence of a frenzied egoic state, these folks simply show up, remain present and so willingly and happily give back. Meet Suzan Proia, a professional coach/personal excellence specialist/hypnotherapist and EFT (Emotional Freedom Techniques) practitioner who empowers others to become the very best versions of themselves. That may sound like a monumental endeavor, however here's the good news: it's totally possible. (Face it: A stronger, more empowered You makes a stronger, more empowered world.) Based on Maui, Suzan has harnessed the inspirational power of "Aloha" to remarkable ends--she and her practice, My Powerful Self, now have international reach. It begins with teamwork and a desire to make a change. To that end, Suzan and her clients assess the best modality, or modalities, to delve into so that the individual can release whatever may be in their way. "My sessions combine clear focus, light humor, spirituality, confidentiality, deep heart and forward momentum," she says. "I believe in my clients, and I help them to believe in themselves." She also adds that contrary to popular belief, one does not have to know the reason why they are blocked: "If we utilize EFT, for instance, you do not have to believe in this unusual process, it will work regardless. These methods are powerful, yet very gentle." In case you aren't familiar with EFT and now your interests are piqued, it's commonly referred to as "tapping" (with the fingertips) and it accesses a series of key meridian points on the body, often utilized in Chinese Medicine, particularly acupuncture. It has the potential to trigger profound results, chief among them, learning to acquire a healthy relationship to "feelings" and a deeper understanding of one's personal transitions. Suzan calls it "an accessible, portable therapy that can be used almost anytime, anywhere to relieve emotional, physical or performance issues. The fact that it has the ability to dissolve negative emotions as if they simply evaporate, that is part of the alchemy with working with clients." There's also a fascinating kind of empowerment that emerges from tapping, and much of that lies in recognizing and utilizing the power of choice in regards to thoughts and feelings.
Suzan's unique ability to help others spans decades. At a young age, friends often sought out her help with a variety of issues and it became a natural evolution for her to be of service. After she earned a Bachelors degree in psychology/art (art therapy), she strayed far from her passion. Her husband encouraged her to return to her roots, however after his untimely death more than 10 years ago, Suzan suddenly was propelled onto a remarkable path of self-healing herself. Ultimately, it found her earning two certifications as a hypnotist/hypnotherapist and it was at a private hypnosis center where she was introduced to EFT. Something clicked. Intuitive coaching has been part of her private practice since 2003 and in 2014, she acquired a professional coaching certificate. "The path has turned into a complete circle," she adds, "and now my work is all about giving back." And therein lies one of 2015's brightest lessons. In an era where so much in the world continues to be in flux, Suzan is a glowing reminder that when we live out our truest nature, our deepest passions, they create a ripple effect of good in our own communities and beyond. Transformation happens--across the board. "Of all of the amazing aspects of my work, I most love watching clients transform before my very eyes--it is pure magic," she muses. "I feel deeply honored to be a part of this sacred metamorphosis. Guiding others towards self-empowerment is certainly a close second." Learn more about Suzan Proia and her work at mypowerfulself.com.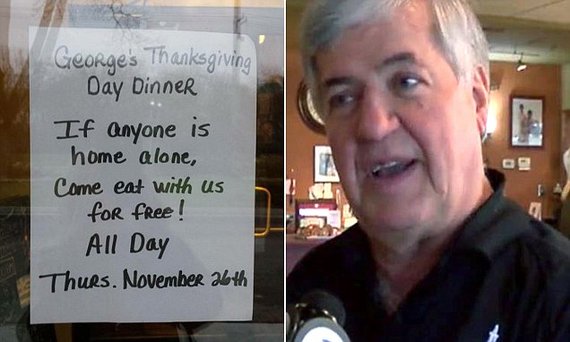 George Dimopoulos
For 10 years, the big-hearted Michigan restaurateur has been offering free meals to anybody who is alone on Thanksgiving at his popular eatery, George's Senate Coney Island. But this week, Dimopoulos's good deeds went viral on the Internet after a passerby snapped a photo on the door of the restaurant. It read: "If anyone is home alone, come eat with us for free!" HuffPo first reported the news here. What Dimopoulos has done, rather indiscreetly for some time, is extraordinary and could serve as example for other business owners. America is lush. Walk into a WalMart and you have to ask yourself: How can anybody in this country go without food or clothing? And while Dimopoulos may have morphed into a media darling, his actions have managed to shine the light on one of the country's more alarming issues: Hunger. Great strides have been made over the decades to combat hunger in America. You can see the passion to thwart the issue play out to remarkably innovative ends in West Coast orgs like Grind Out Hunger, however, in many respects, the issue of hunger is still the White Elephant that boldly stands erect in American's cultural living room. According to DoSomething.org, 1 in 6 people in America face hunger and 49 million Americans struggle to place food on their kitchen table. Dimopoulos may be one man--a big man in spirit--but he's this week's agent of change to savor.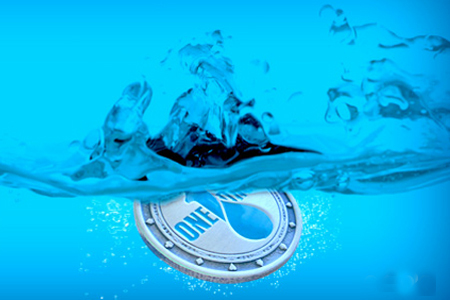 Guy Laliberté and One Drop
Cirque du Soleil founder Guy Laliberté boldly launched One Drop back in 2007 with a prime directive: To raise the level of awareness for the billion people in the world who lack access to clean water and sanitation, and to ensure water accessibility for everyone--"today and forever," as he once noted. Funds were raised. Quite a bit, actually. Attention was captured. And, as of 2012, the organization garnered nearly $52 million that was divided into programs whose directives were to provide permanent safe water to more than 340,000 individuals worldwide. This change-agent offspring of the entertainment juggernaut that is Cirque is extraordinary and the recipients of One Drop's endeavors feel the ripples: Burkino Faso, Arica (100,000 recipients thus far in a five-year mission that runs through 2017); El Salvador (24,000 recipients in its six-year mission bowing in 2016); Guatemala (37,000 recipients in an ongoing mission running through 2019); and India-Odisha (75,000 recipients in a project that ended this year), among others. An inspiring tagline certainly helps--"We believe that safe water for everyone is not only possible, but absolutely necessary"--however at a time when obsession with celebrity and the mad dash to devour one's own self-promoted "15 minutes of fame" has never been more pronounced, it's refreshing to see a remarkably effective organization still going strong as we near the latter part of a transformational decade. Drop in and learn more here.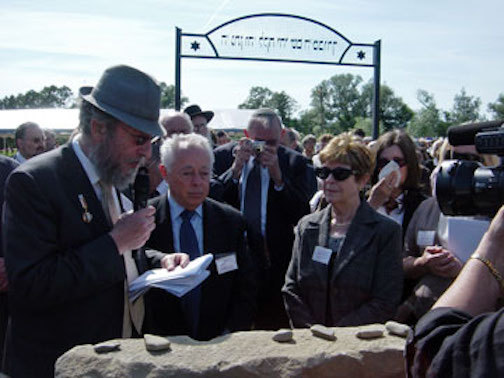 Jonathan Webber
English professor and British social anthropologist Jonathan Webber may not have known the full extent of his actions when he first returned to the bucolic town of Brzostek, Poland, where his grandfather was born. It was in Brzostek where, through a wildly fascinating combination of investigative grit and seemingly chance encounters, that Webber learned a vacant plot of land was the only remnant of a former Jewish cemetery. Intrigued and suddenly compelled to take action, Webber sought the help of the town's mayor, a priest, and the local community, so that he could restore the burial site and give birth to its re-consecration. Webber's mission was captured to winning ends in the critically-acclaimed documentary A Town Called Brzostek, by filmmaker Simon Target. The doc also illuminates several other fascinating things, which Webber knew: that 85 percent of Jewish families around the world have ties to Poland, but that most of them still do not hold any real love for the country that gave them a home for centuries; and also how Webber became a vital force behind the erection of a rural monument in the nearby Podzamcze Forest where, on Aug. 12, 1942, 260 Jewish people from Brzostek were gathered by the Nazis, and shot and killed in a mass grave. With the cemetery and the burial site, Webber, a professor at the Institute of European Studies at the Jagiellonian University in Kraków, has not only honored a forgotten chapter of history but also offered Jewish people an opportunity to revisit their roots and past perceptions. But the man may have been an agent of change for some time. His long-time documentation of the rich history of Polish-Jewish relations and the cultural heritage of Polish Jews also stretches into his work at the Galicia Jewish Museum in Kazimierz, and he his tireless commitment as a member of the International Auschwitz Council advising, and often promoting and aiding, the Auschwitz-Birkenau State Museum in its various activities creates an impact. It's interesting to note, too, of an award Webber received--the Gold Cross of Poland's Order of Merit award for services to Polish-Jewish dialogue. Like many change-agents, Webber's work may have gone under the news radar for years, however in 2015, the man is finally being recognized as one of the world's more outspoken, powerful and innovative figures of expertise on European Judaism and European Jews. Learn more about Jonathan Webber's work, as well as his book "Rediscovering Traces of Memory: The Jewish Heritage of Polish Galicia," here.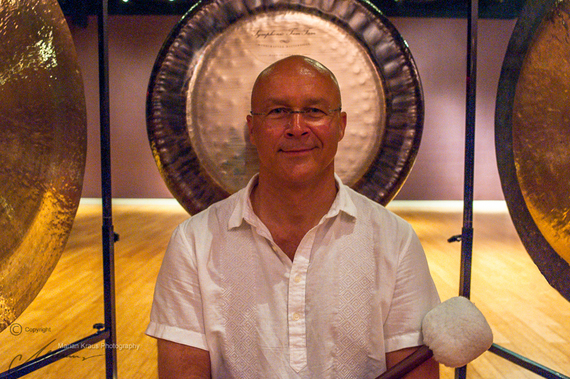 Marian Kraus
Is it possible to experience deep personal transformation, just by taking a bath--a gong bath, that is? Marian Kraus says yes. "Gongs have been used for 4,000 years as psycho-acoustic gateways to heightened states of awareness and consciousness, as well as sonic journeys" or "sonic excursions." To that end, Kraus, who was born in former Communist-ruled Czechoslovakia and raised in West Germany before emigrating to the United States, has done well by following an inner calling, which took him away from corporate America and into meditative rooms near and far, acting as a facilitator to a kind of meditation that is now gaining more attention. Based in Chicagoland, Kraus, who is also at the helm of a keen photography business, purchased a variety of ornate, elaborate gongs from Germany several years ago. Coupled with several hand-hammered authentic "singing" bowls from Kathmandu, Nepal, Kraus's sessions offer individuals an indelible sonic journey capable of creating powerful personal shifts--from energizing the body, mind and soul, and enhancing health and creativity ... to offering a vehicle to achieve deep states of meditation and opportunities to reduce stress and anxiety, among others.
"Having been on a spiritual and metaphysical path since my early twenties, and having embraced sobriety in 1990, and being a hand drummer for a long time, I was instantly ignited by the gong and its mystical elements," Kraus reports. "I knew immediately that I have to take 'all that' on the road to share with others, as an extension of my personal path and evolution--since light and sound are both expressions of energy, sound is just at a slower frequency domain, so essentially I now also create pictures with sound." When asked what he loves most about the "work" that he is doing, Kraus muses that, to him, it doesn't feel like work. "It's an extension of what I love to be doing," he says, "I love being of service and igniting others to tap into their own human potential and to recognize, follow and materialize their dreams and aspirations. I put great emphasis on raising individual's awareness to the fact that everything is a matter of being consciously aware of our choices and thoughts we choose--'positive' or 'negative', 'expansive' or 'thwarting', 'courageous' or 'fearful,' etc. The gong bath meditation sessions provide an entry point to human potential development and I emphasize the powerful elements of intention, choice, visualization, action and much more." Discover more about Kraus, his work, and upcoming sessions in Mexico, and Central and South America and beyond here.
REAL LIFE. REAL NEWS. REAL VOICES.
Help us tell more of the stories that matter from voices that too often remain unheard.