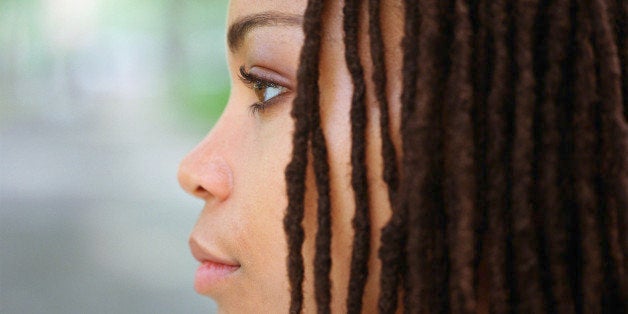 SACRAMENTO, Calif., March 26 (Reuters) - Two black women who said their hairstyles made them targets for airport security pat-downs said on Thursday the Transportation Security Administration (TSA) had agreed to stop singling out women for screening based solely on their "sisterlocks."
Malaika Singleton, a neuroscientist based in Sacramento, said she was on her way to London last year for an academic conference on dementia when a TSA agent at Los Angeles International Airport began pulling and squeezing her hair.
"I was going through the screening procedures like we all do, and after I stepped out of the full body scanner, the agent said, 'OK, now I'm going to check your hair,'" Singleton said on Thursday.
The same thing happened when she passed through the Minneapolis airport on her way back home, Singleton said.
She contacted the American Civil Liberties Union, and it turned out that one of the lawyers there, a black woman who also wears the tiny, stylized form of dreadlocks known as sisterlocks had the same experience - twice.
Novella Coleman, the ACLU attorney, had already filed a complaint about the practice in 2012, to no avail, Coleman said on Thursday. She filed another complaint based on Singleton's experience, and on Thursday the two women said that the agency had agreed to conduct anti-discrimination training sessions with its officers to avoid what they called racial profiling of hair.
"The first time I was on a trip with colleagues, some other attorneys who were white and Latina," said Novella Coleman, the ACLU lawyer who filed the complaint.
"The woman said, 'I need to search your hair now,' and she just started grabbing my hair and squeezing it from top to bottom," Coleman said. Her white and Latina colleagues underwent no such searches, she said.
Asked the reason for the search, Coleman said she was given a variety of explanations. One officer said all passengers with hair extensions were searched, but Coleman wasn't wearing extensions. Another said people are searched if they have "abnormalities" in their hair, she said.
Other black women have had similar experiences, she said.
David A. Castelveter, a spokesman for the TSA, said the agency had no immediate comment on Thursday night.
Coleman said it was not immediately clear what kind of training the TSA planned for its staff.
(Reporting by Sharon Bernstein; Editing by Sandra Maler)
Support HuffPost
Every Voice Matters
Before You Go
http://www.huffingtonpost.com/2015/03/27/airport-black-women-hair_n_6956290.html?1427474590
Popular in the Community