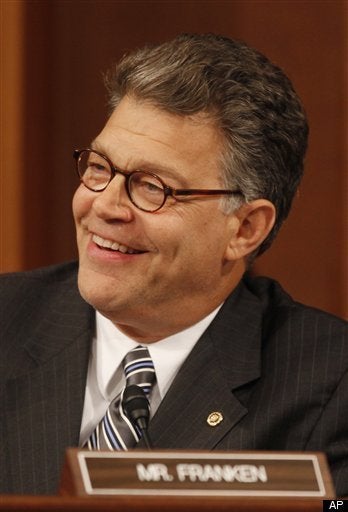 Franken jokingly credited Google's search engine as the reason he was able to run for the Senate instead of continuing to serve as "The Duluth Answer Man," a character he played in TV spots promoting the city in the 1980s (not "SNL" skits, as previously reported).
Franken didn't go quite as far as the mayors of Topeka, Kansas or Sarasota, Florida -- who temporarily changed their cities' names to "Google" and "Google Island," respectively -- but he's the biggest name so far to publicly angle for the search giant's Web development project. Other politicians, like Rep. Rick Boucher (D-Va.), are vying for the company's investment behind the scenes.
Franken's ad isn't the first pitch to Google from the Duluth area, either. It was posted in response to a satirical sketch from the Duluth Mayor's Office in which a fake mayor promises to name all boys born in Duluth "Google Fiber."
Calling all HuffPost superfans!
Sign up for membership to become a founding member and help shape HuffPost's next chapter