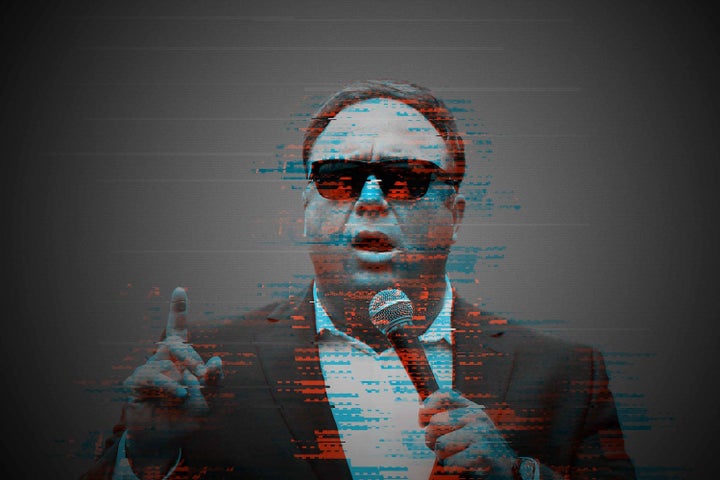 Infowars, the conspiracy-theory website run by Alex Jones, was dealt a blow in court Thursday, after a judge refused to dismiss a defamation lawsuit against the company brought by a man whom Jones' media outlet incorrectly identified as the Parkland, Florida, mass shooter.
The suit from Marcel Fonatine is one of several defamation cases against the right-wing conspiracy outlet. Jones was removed as a defendant in that case, but Infowars and Free Speech LLC, which Jones owns and operates, will still be defendants, along with Infowars contributor Kit Daniels.
As first reported by HuffPost, Fontaine filed his defamation suit against Jones, Daniels and Infowars in early April. On Feb. 14, the day 17 people were killed at Marjory Stoneman Douglas High School in Parkland, Daniels wrote an article that falsely claimed Fontaine, then 24, was the suspect ― even though Fontaine was from Boston and had never traveled to Florida. The article was later removed.
A photo in the piece showed Fontaine wearing a popular shirt from 2005 that depicts Josef Stalin, Fidel Castro, Karl Marx and other famous communists partying with red Solo cups. The caption accompanying the photo read: "Another alleged photo of the suspect shows communist garb." In June, Daniels filed a declaration defending his use of the photo, saying he is not at fault because he got the image from the infamous troll incubator 4chan.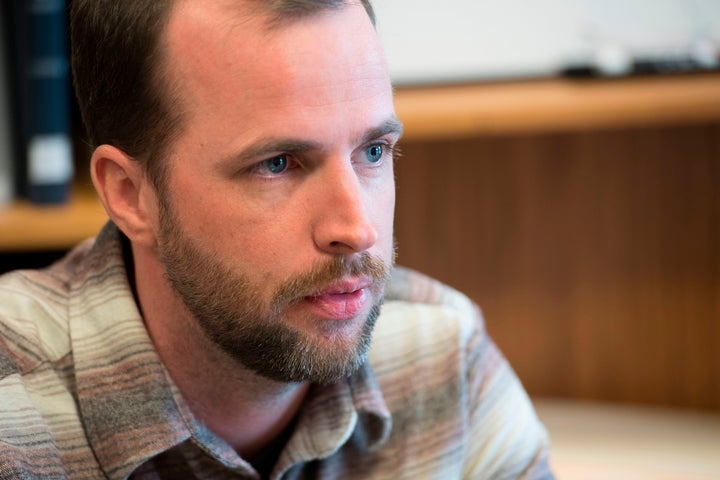 Fontaine's lawyer, Mark Bankston, is also representing Sandy Hook parents Leonard Pozner, Veronique De La Rosa and Neil Heslin in their own defamation cases against Jones.
The parents have faced years of harassment and threats from Infowars followers after Jones called them "crisis actors" and repeatedly insisted the December 2012 massacre of 20 children and six adults at Sandy Hook Elementary School in Newtown, Connecticut, was a hoax.
Earlier this month, Bankston was before Judge Scott Jenkins of the 53rd District Court, challenging Jones' bid to dismiss the case of Pozner and De La Rosa, whose 6-year-old son died in the shooting. That case is also moving forward, Jenkins determined Thursday. Jones was seeking more than $100,000 in court costs from the parents, which he will not receive.
Jones is also facing defamation claims from Brennan Gilmore, who recorded the white supremacist attack that killed 32-year-old Heather Heyer during last year's "Unite the Right" rally in Charlottesville, Virginia. Jones has called Gilmore a "deep state shill" and a "CIA asset." He is separately facing a defamation lawsuit filed in Connecticut by six Sandy Hook families and an FBI agent who responded to the school the day of the shooting.
Jones is seeking to dismiss that Sandy Hook lawsuit. But if these last two failures to dismiss the lawsuits against him and Infowars are any indiction, he appears unlikely to succeed.
Calling all HuffPost superfans!
Sign up for membership to become a founding member and help shape HuffPost's next chapter