Polite dinner table conversation is supposed to stay away from the subjects of religion, politics and money, etiquette experts agree.
Alex Rodriguez spilled the details of his conversation with Jenner at the Met Gala in an article published Tuesday in Sports Illustrated. Jenner later denied the conversation topics.
"We had a great table," Rodriguez said of his and fiancée Jennifer Lopez's dinner mates at the gala. "The black guy from 'The Wire'— Idris Elba, yeah, and his new wife."
"Some famous singer next to me, I don't know what her name is," he continued. "Versace — Donatella. We had Kylie and Kendall. And we had an Asian gentleman from '[Crazy] Rich Asians,' the lead. Kylie was talking about Instagram and her lipstick, and how rich she is."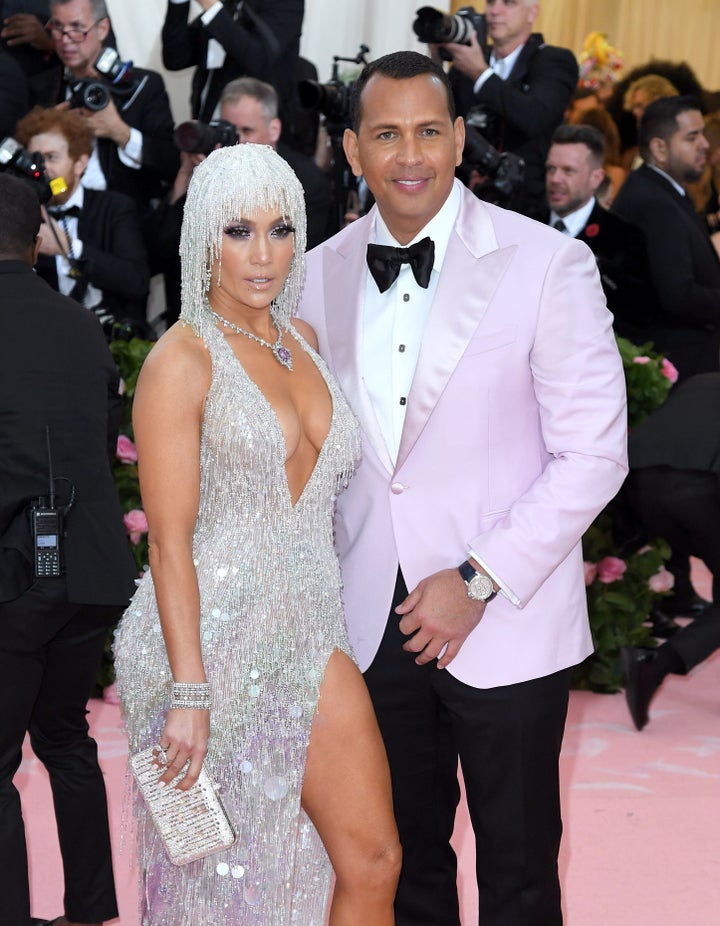 Rodriguez and Lopez are good friends with members of the Kardashian-Jenner clan ― so much so that the ex-Yankees star even appeared on an episode of "Keeping Up With the Kardashians" to give baseball pointers before a charity game.
But his comment about Kylie bragging about her wealth might not go down well with Kris Jenner, considering it doesn't paint Kylie in the best light. A rep for Kylie didn't immediately answer HuffPost's request for comment.
She later denied talking about money at the Met Gala, responding to a People tweet on Twitter.
"Umm no i didn't," the billionaire said. "We only spoke about Game of Thrones."
Rodriguez later agreed with Jenner's new account on Twitter.
"OMG that's right @KylieJenner. It was me talking about you and your makeup line and how much my girls love you," he tweeted on Tuesday night, adding the hashtags "GOT," "respect" and "all love."
After the Twitter exchange, fans and followers reacted to Rodriguez going back on his claim and Jenner's denial:
We'll have to save the sleuthing for a confessional on "Keeping Up With the Kardashians."
This article has been updated to include Jenner and Rodriguez's comments.
CORRECTION: A previous version misstated the name of the main character in "Crazy Rich Asians."