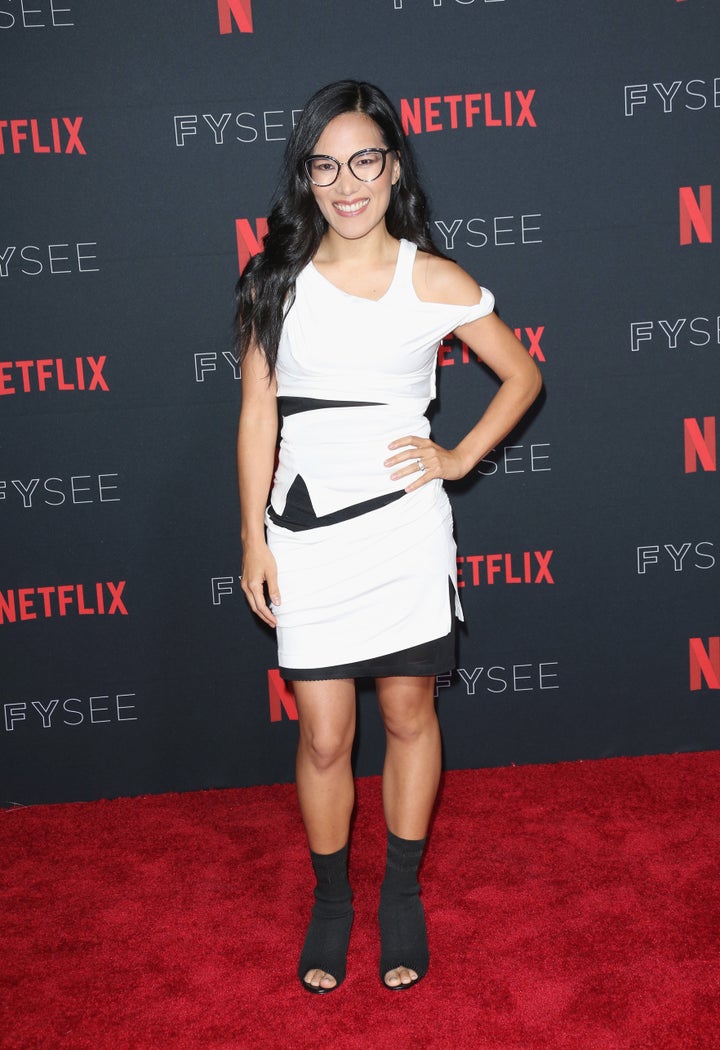 Ali Wong wants to focus on some crucial elements of diverse representation.
In a recent interview with The Hollywood Reporter, the comedian ― whose Mother's Day special "Hard Knock Wife" airs on Sunday ― explained that there's an important factor leading to more Asian-Americans in Hollywood.
"There's more Asian Americans creating opportunities for other Asian Americans and that's a really great thing," Wong told the outlet. "People obsess about casting and representation, but really all the real work is behind the camera."
"Casting an Asian American into a bad role where they're shoehorned into these stereotypes is worse than not having cast them at all," she added.
In addition to her upcoming comedy special, the "Baby Cobra" star is involved in a new rom-com that features Asian-Americans both in front of and behind the camera. Nahnatchka Khan, director of Asian-American sitcom "Fresh Off The Boat," is directing the as-yet-unnamed film, while Wong and Randall Park star as childhood sweethearts who reconnect 15 years after a falling-out.
For years, progress on Asian-American representation in Hollywood has been slow. Behind the camera, Asians were particularly underrepresented, directing just 3 percent of the top-grossing movies from the past decade.
Research by UCLA shows that little more than 3 percent of film roles in 2016 went to Asian actors, while white actors nabbed about 78 percent of roles. In broadcast scripted shows, 5 percent of the roles during the 2015-2016 season went to Asian actors, while 66 percent went to white actors, according to the research.
Nonetheless, data continuously show that audiences are very receptive to diversity on screen. Projects with diverse casts had the highest box office as well as viewership numbers, UCLA found in its analysis of the major movies released in 2016 and the TV series that aired or streamed online during the 2015-16 season.
"Diversity sells, but the TV and film product continues to fall short," Ana-Christina Ramón, co-author of the UCLA study, wrote, so audiences are left starved for more representation on screen that reflects the world they see in their daily lives.
In the interview, Wong also touched on the stark contrast in how audiences view women and men in comedy.
"Every male comedian of note who is over the age of 45 has a kid, and they talk about it and don't get grouped as 'dad comics,'" she told The Hollywood Reporter, citing comics like Chris Rock and Dave Chappelle as examples. "We're just talking about our lives."
According to a press release, Wong's own upcoming special deals with the ups and downs of motherhood, including the "challenges of breastfeeding, balancing family and career post-pregnancy, and why all women deserve three years of paid maternity leave."
Popular in the Community