Rep. Allen West (R-Fla.) may be vowing that his race against Patrick Murphy is far from over, but as of early Saturday morning, all ballots were counted and legally the result is clear: West lost.
Murphy won a total of 166,799 votes to West's 164,370, the Palm Beach Post reported. That puts Murphy ahead by 2,429 votes and gives him a 0.7 percent advantage. Florida law only requires a recount when the margin is 0.5 percent or less.
Palm Beach County officials were up until 4:45 a.m. Saturday counting all remaining ballots cast during early voting, on Election Day, absentee ballots and other problematic ballots, the Palm Beach Post reported.
The race in Florida's 18th Congressional District still hasn't been officially called. Palm Beach officials must submit their results to state officials for them to become official, but Saturday's final vote tally all but ensures the race is over.
Murphy already declared victory on election night and NBC called the race for him that night, but West still hasn't conceded. In addition to declaring on his Facebook page that the race is "far from decided," West filed lawsuits to have ballots and voting machines impounded in Palm Beach and St. Lucie counties. The judge in Palm Beach threw the case out on Friday, though, telling West's lawyers that their arguments fell "woefully short" of what was required for an injunction. A St. Lucie judge is slated to hear West's case on Tuesday.
A West campaign spokesman did not respond to a request for comment.
Murphy's campaign is ready to move on.
"As expected, the election night results have been confirmed, and it is time to put the campaign behind us," Murphy campaign spokesman Anthony Kusich said in a statement. "Patrick looks forward to representing the Treasure coast and Palm Beaches in Washington and working with both parties to get Florida back to work."
UPDATE: Nov. 10, 6:15 p.m. -- The state of Florida certified Murphy as the winner of the race later Saturday.
"As expected, the Election Night results have been confirmed," Murphy said in a statement. "It is now time to put the campaign behind us. I am honored that the voters of the Treasure Coast and Palm Beaches have chosen me to be their voice in Congress. Regardless of whether they voted for me or my opponent, I am committed to representing the interests of all residents of Florida's 18th Congressional district in Washington."
West campaign spokesman Tim Edson said the race still isn't over.
"Race remains undecided. Before moving forward, the St. Lucie County Supervisor of Elections must make public the poll book counts from Election Day and early voting. Given the dramatic late night swing in votes in St. Lucie County, we want to ensure that early votes were not double counted. The only way to know that is to compare the poll books to the actual number of votes cast. We are hopeful the Supervisor of Elections will cooperate and make that data available for inspection," Edson said in a statement to The Huffington Post.
UPDATE: Nov. 12, 2:40 p.m. -- Some numbers changed, but West still trailed Murphy after a Sunday recount of ballots cast during the first three days of early voting in St. Lucie County.
Before You Go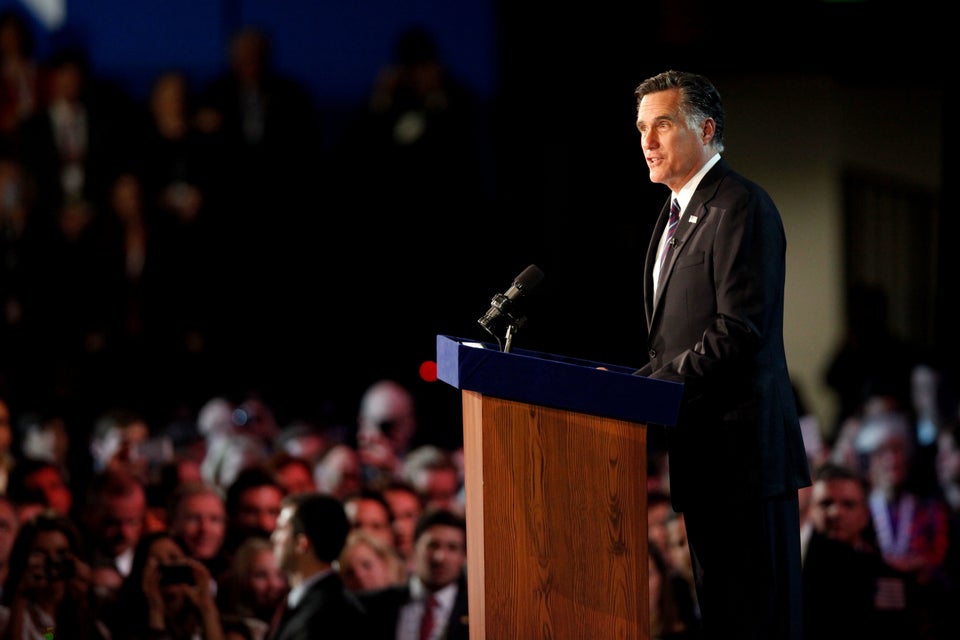 100 Years Of Election Night Losers
Popular in the Community