UPDATE: Aug. 18 ― Seven groups have now said they won't host future events at Mar-A-Lago, including the Salvation Army, the American Red Cross and Susan G. Komen, The Washington Post reported Friday.
Two major nonprofit organizations are pulling the plug on their plans to host upcoming events at President Donald Trump's Mar-a-Lago Club amid backlash over his controversial response to the deadly clashes in Charlottesville, Virginia.
The Cleveland Clinic, a nonprofit medical center, announced its decision to cancel hosting its annual charity gala at the Palm Beach, Florida, resort in a statement on Thursday.
"After careful consideration, Cleveland Clinic has decided that it will not hold a Florida fundraiser at Mar-a-Lago in 2018," the statement said. "We thank the staff of Mar-a-Lago for their service over the years."
The annual event, which typically raises around $1 million and is attended by roughly 500 people, had been scheduled to take place on Feb. 24, 2018, and would have marked eight years in a row at the location.
Proceeds from the fundraiser benefit Cleveland Clinic Florida, a hospital in Weston, according to Eileen Sheil, executive director of communications at Cleveland Clinic.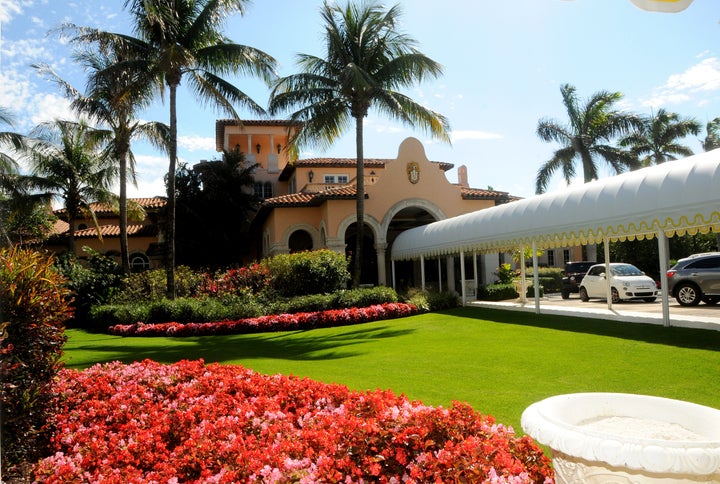 Sheil told HuffPost there were "a variety of reasons" the clinic decided to drop Mar-a-Lago, but wouldn't elaborate much further.
"I think the community really was asking us to not have it there," Sheil said, adding that the decision was made Thursday morning.
The clinic is currently looking into other locations to host the gala.
Hours after Cleveland Clinic announced their plans to scrap their planned event, the American Cancer Society followed suit.
The nationwide health organization confirmed it is seeking a new venue to host its Island of Palm Beach gala on Feb. 22, 2018, in a statement to HuffPost. The organization has hosted the event at Mar-a-Lago since 2007.
"When we chose to hold our 2018 event and related dinner at Mar-a-Lago, we selected the venue based on a variety of factors, including costs and venue requirements," the statement said.
"Our values and commitment to diversity are critical as we work to address the impact of cancer in every community," the statement continued. "It has become increasingly clear that the challenge to those values is outweighing other business considerations."
The American Cancer Society and Cleveland Clinic are just the latest organizations to distance themselves from Trump following nearly a week of withering criticism over his response to a white supremacist rally in Charlottesville that left one dead and dozens injured.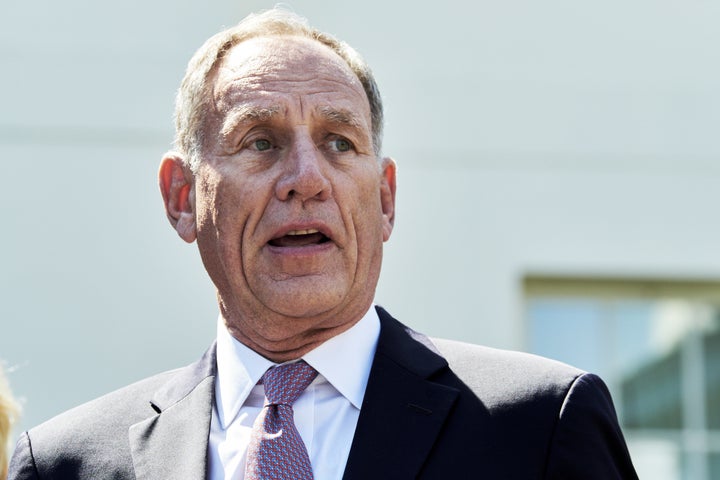 On Monday, Kenneth Fraizer, CEO of Merck & Co., stepped down from Trump's American Manufacturing Council. One by one, top business executives including, Under Armour CEO Kevin Plank and Intel CEO Brian Krzanich, followed in Fraizer's footsteps. As members of Trump's Strategic and Policy Forum began to resign from the group on Wednesday, Trump announced that he was "ending both" councils to alleviate "pressure" on its members.
Laurel Baker, executive director of the Palm Beach Chamber of Commerce, told the Palm Beach Post that organizations should stop holding charity events at the Mar-a-Lago.
"If you have a conscience, you're really condoning bad behavior by continuing to be there," Baker said. "Many say it's the dollars (raised at the events) that count. Yes. But the integrity of any organization rests on their sound decisions and stewardship."
Trump Organization representatives did not immediately respond to HuffPost's multiple requests for comment. A receptionist for Mar-a-Lago said she was told to direct phone calls to the White House. A White House spokeswoman declined to comment on the canceled events.
REAL LIFE. REAL NEWS. REAL VOICES.
Help us tell more of the stories that matter from voices that too often remain unheard.
BEFORE YOU GO
PHOTO GALLERY
Anti-Hate Protests Against Trump