Happy (almost) birthday, America! We hope you're celebrating this festive occasion with no shortage of beverages, fireworks, BBQ and outdoor activities. But if you are in need of a brief party reprieve -- of the artistic variety -- we've got you covered.
In honor of Independence Day, we at HuffPost Arts & Culture are exploring all the many artistic interpretations of the grand ol' flag. From the thought-provoking work of Barbara Kruger to the unabashedly crafty wit of Olek, these artists have taken America's iconic bit of design to new heights. Behold, the many ways artists have interpreted the stars and stripes. An encaustic Stars and Stripes painting entitled "Flag," made between 1960 and 1966 by U.S. artist Jasper Johns. (AP Photo/Lefteris Pitarakis)
"Deconstructed Flag #2 (Out of Order)" by Brian Kenny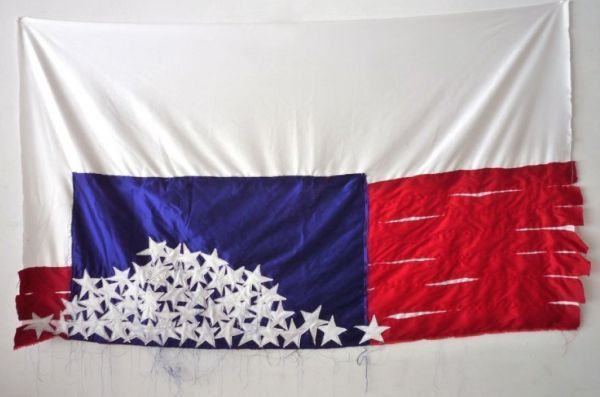 2012, Cotton sateen and thread, 72 x 42 inches, courtesy of the artist and envoy enterprises, New York.
"The Knitting Machine" by Dave Cole
"Black Light Series #10: Flag For the Moon: Die N*****
" by Faith Ringgold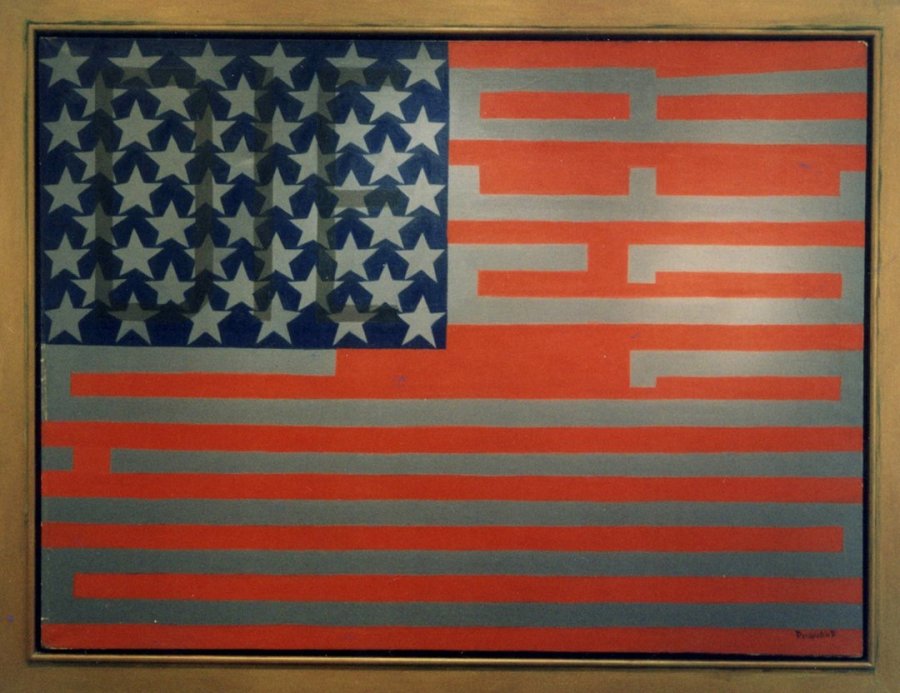 1967/69, Oil on canvas, 36 x 50 inches. Image from ACA Galleries.
"Who is bought and sold? Who is beyond the law? Who is free to choose? Who follows orders? Who salutes longest? Who prays loudest? Who dies first? Who laughs last?"Barbara Kruger
barbara kruger - look for the moment when pride becomes contempt by beatrizruco on Pictify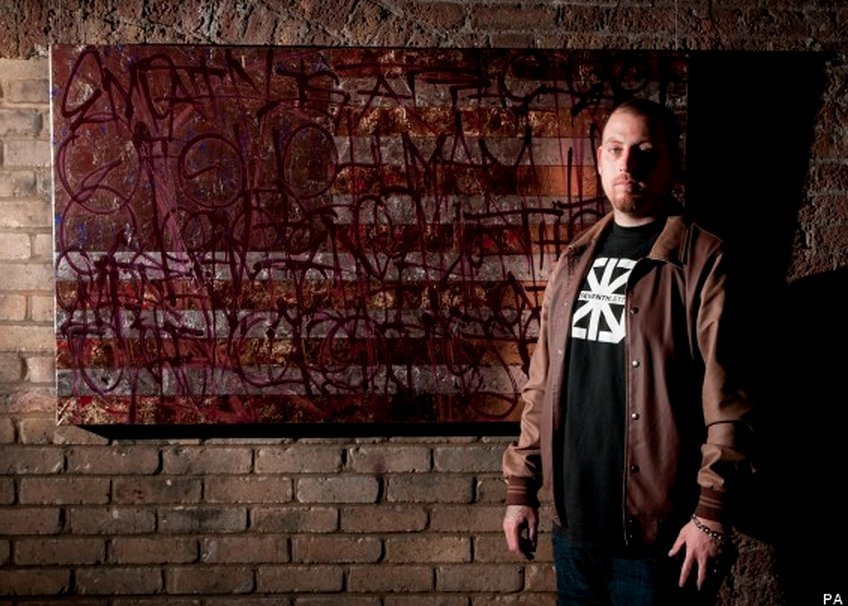 Image via PA
"American Flag (Jasper Johns Tribute)" by Olek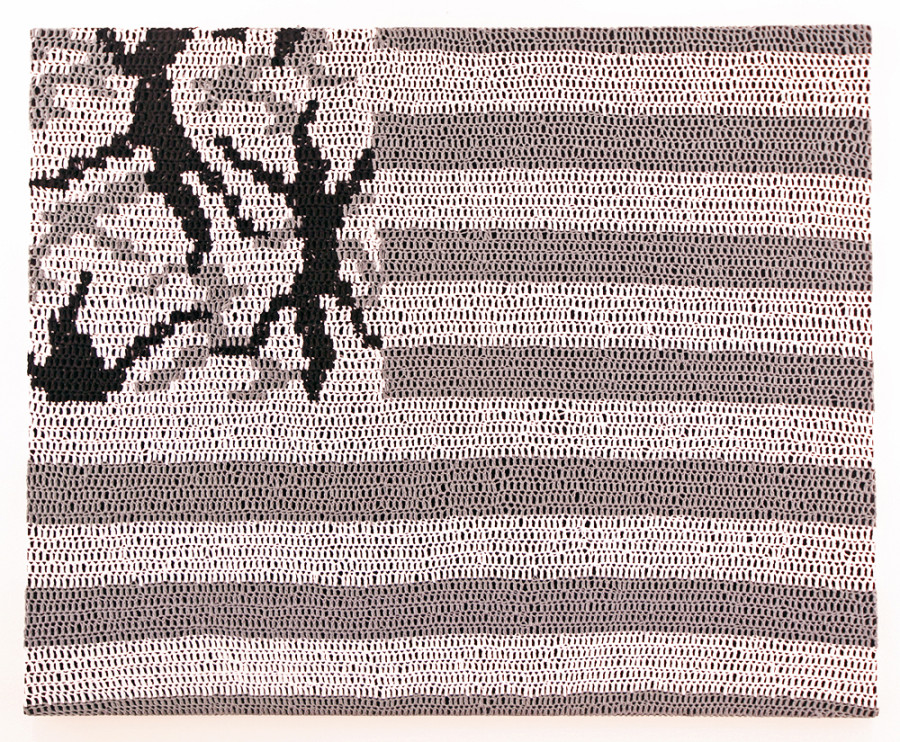 Image courtesy of Jonathan Levine Gallery
"Flags" by Claes Oldenburg
"Untitled" by Keith Haring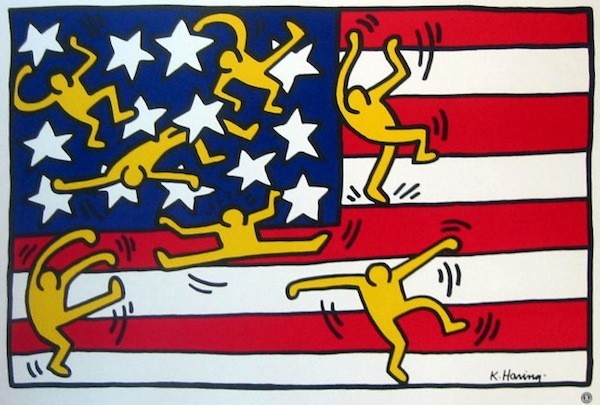 (Public Art Fund/Tumblr)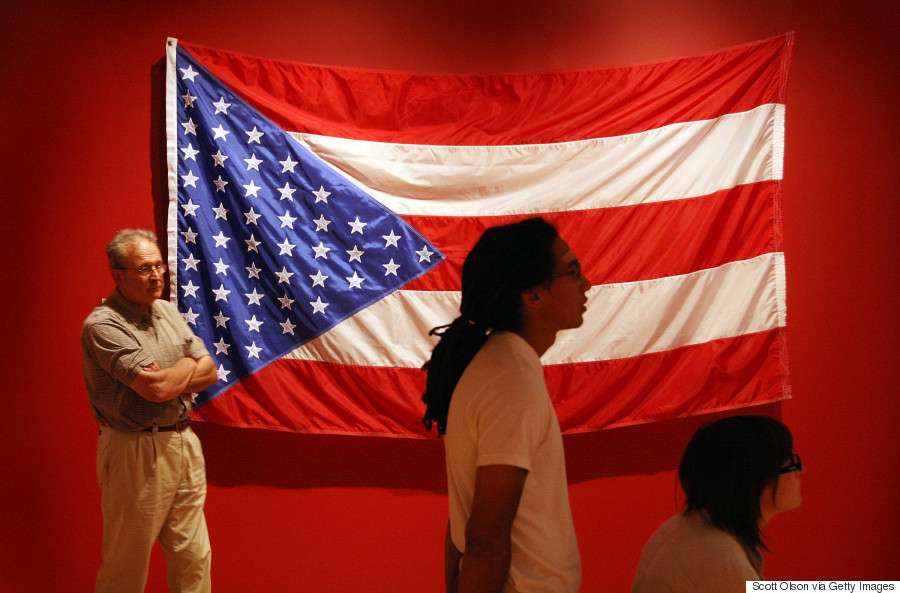 This piece was part of a 2008 exhibit called "A Declaration of Immigration" which featured the works of over 70 artists depicting the experiences and viewpoints of U.S. immigrant communities. (Photo by Scott Olson/Getty Images)
"Untitled (the Pequod)" by Robert Longo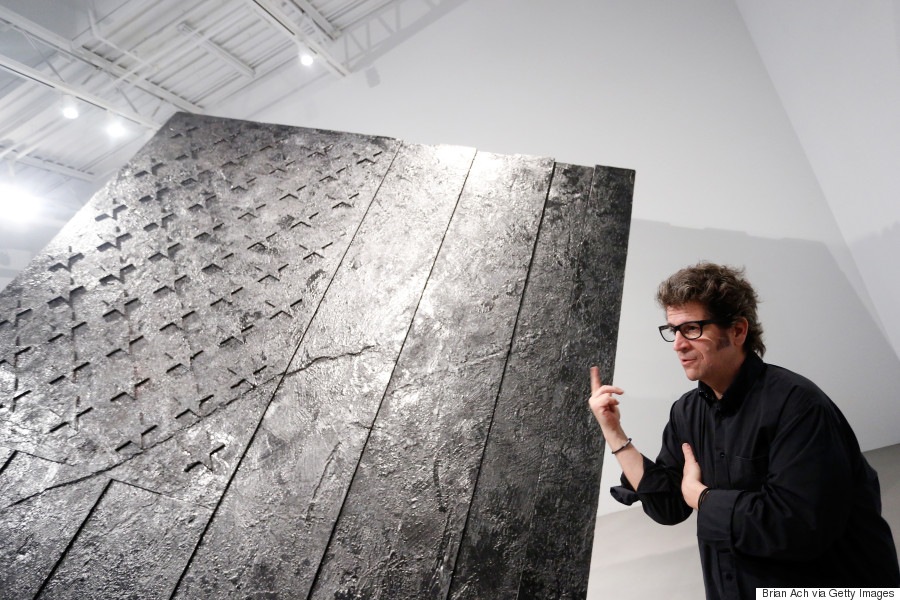 Artist Robert Longo speaks in front of his artwork at the Petzel Gallery on May 10, 2014 in New York City. (Photo by Brian Ach/Getty Images for New York Magazine)
"Untitled (Flag)" by Jean-Michel Basquiat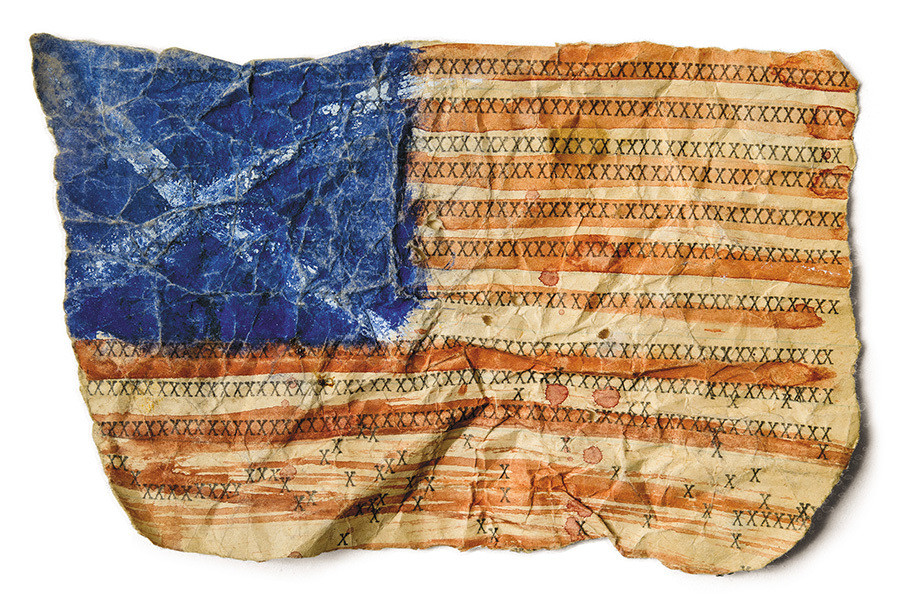 (Photo by adam reich / Alexis Adler archives)
"African American Flag" by David Hammons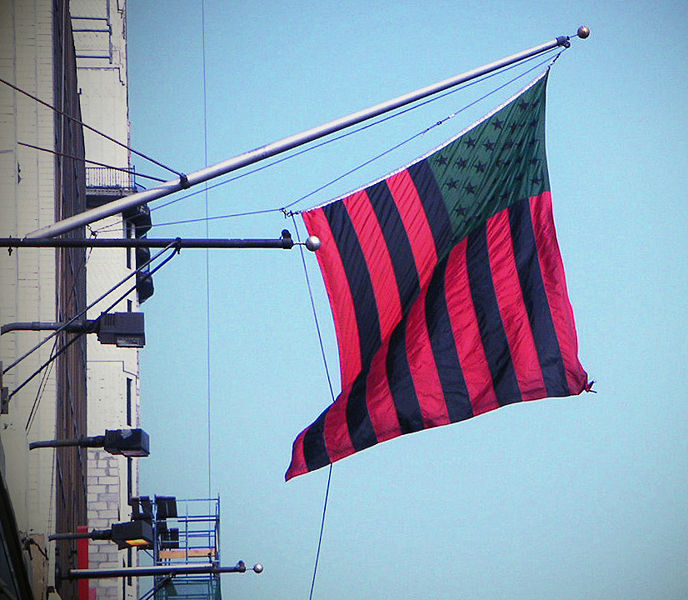 (Wikipedia)
REAL LIFE. REAL NEWS. REAL VOICES.
Help us tell more of the stories that matter from voices that too often remain unheard.