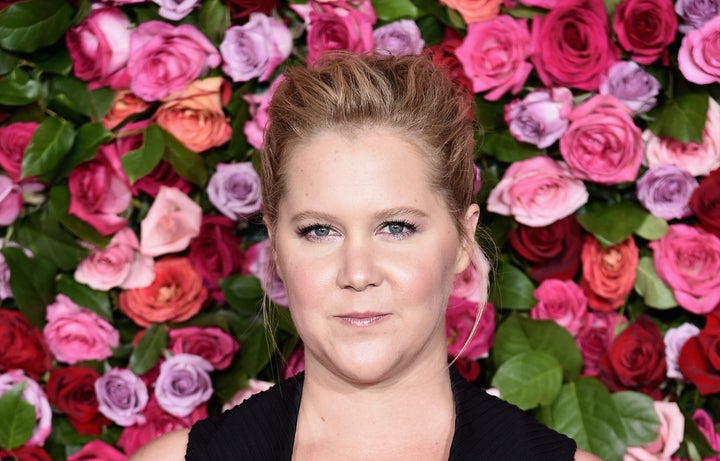 Comedian Amy Schumer, in a recent conversation with actor Dax Shepard, offered a memorable explanation of the violence ― both potential and real ― that women face day in and day out.
In an appearance on Shepard's podcast, "Armchair Expert," Schumer spoke with Shepard and co-host Monica Padman about violence against women and the silent sexism so many women experience. At one point in the discussion, Shepard likened an uncomfortable experience of a woman hitting on him to the harassment women encounter.
"Forget about being uncomfortable, women are mostly scared of violence," Schumer rebuked him.
"One in 6 women reports being sexually assaulted, but really it's 1 in 3 women. So we're not even like, is this gonna happen? We're like, when?" she went on. "We live in constant fear of violence. Just the feeling that we have all day, walking past a guy sitting alone on a bench. You're just bracing ourselves. And I think that's something men don't really understand."
The comedian and actress revealed in a 2016 interview with Marie Claire that when she lost her virginity at 17, it was not consensual. Earlier this year, Schumer described the experience as "rape" in a conversation with Katie Couric on the journalist's podcast, saying she was "flat-out raped" the first time she had sex.
"My first sexual experience was not a good one," she said. "I didn't think about it until I started reading my journal again. When it happened, I wrote about it almost like a throwaway. It was like, 'And then I looked down and realized he was inside of me.' He was saying 'I'm so sorry,' and 'I can't believe I did this.'"
Schumer has long been an advocate for body positivity and women's rights, recently protesting and getting detained at the #CancelKavanaugh demonstrations against Brett Kavanaugh, who was later confirmed to the Supreme Court. At the same time, she has been criticized for ignoring intersectionality and having blind spots when it comes to race.
CORRECTION: An earlier version of this post incorrectly identified podcast co-host Monica Padman as Kristen Bell. 
REAL LIFE. REAL NEWS. REAL VOICES.
Help us tell more of the stories that matter from voices that too often remain unheard.