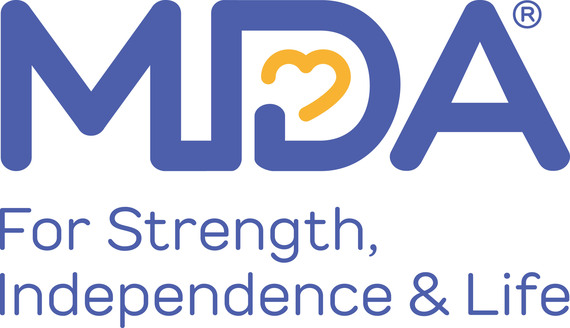 Jerry Lewis and the Muscular Dystrophy Association had a big influence on my cause marketing career. Growing up during the 70's, The Jerry Lewis Telethon on Labor Day weekend was must-watch television.
Of course, we didn't have the choices on TV that we have today. We had the major networks, a few local stations and that was it. So it wasn't unusual for the family to be gathered around the television watching the Jerry Lewis Labor Day Telethon.
After college, I went to work for MDA. I learned about fundraising and worked behind the scenes on the local telethon in my hometown of Boston. I even visited the national office where I got to meet some of the founders of the organization.
MDA launched my career as a fundraiser and a cause marketer.
THE UNSUNG HERO OF CAUSE MARKETING: JERRY LEWIS & MDA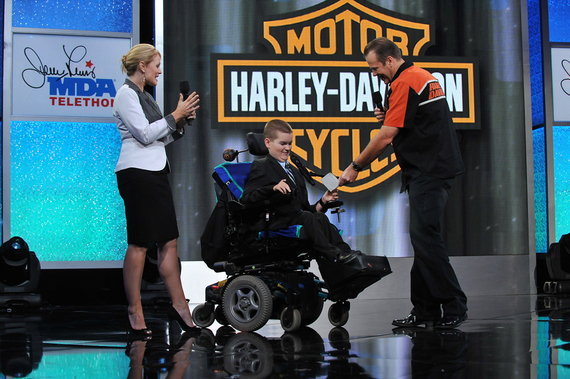 While American Express is credited with "discovering" cause marketing in 1983, many others can lay claim to that honor.
If American Express is the "Columbus" of cause marketing, Jerry Lewis and MDA were the early Viking explorers that visited North America much earlier. MDA was building win-win partnerships with businesses nearly two decades before American Express ever considered working with cardholders to restore the Statue of Liberty.
Despite being an early fundraising and cause marketing innovator, MDA lost its way as mass media grew up in the 80's and 90's. Telethon lost its relevancy with viewers and critics denounced the show as a "pity party."
After years of declining viewership and a split with Jerry Lewis, MDA scrapped the 21 ½ hour telethon in 2011. A 6-hour show limped along for a few more years. An organization that had bravely sailed uncharted seas now seemed adrift.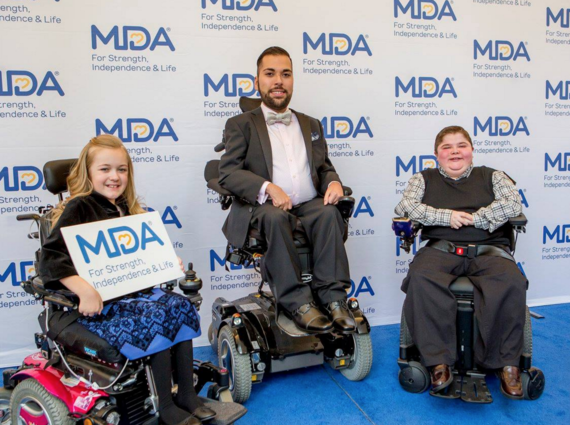 Last Friday in New York, the city where MDA and telethon was founded, the Muscular Dystrophy Association set its sights on a new course. The charity unveiled a revitalized brand reflecting its renewed commitment to finding treatments and cures for the kids, adults and families it serves.
As part of its renewed mission focus, MDA will double spending on research toward drug development and clinical trials, and increase the number of families who receive MDA care and support by 50 percent to 150,000 individuals annually by the year 2020. In the next five years, MDA also plans to send 20,000 kids to its highly acclaimed, weeklong MDA Summer Camps, at no charge to their families.
"Our families spoke and we listened," said MDA President and CEO Steven M. Derks. "Just as kids and adults with muscular dystrophy must start a new fight each day, MDA is starting a new era in our fight on their behalf, building on our rich heritage."
Jerry Lewis even joined in via a taped message with words of support. "I think it's great that MDA has a new look and tagline -- we've got to keep giving strength, independence and life to all the kids and adults who are fighting muscular dystrophy and other life-threatening diseases," he said.
There are other changes too. MDA rolled out a new logo, website and campaign called Live Unlimited, a digital hub for supporters at MDA.org.
MDA has also named a young adult as its new National Goodwill Ambassador. This is the first time in the ambassador program's 64-year history that a child hasn't been selected to serve in this role.
MDA has finally found both its roots and branches.
The organization's early start paved the way for cause marketing and viral sensations like the Ice Bucket Challenge. (The ALS Association wouldn't even be in business if it wasn't for the public awareness Lewis and MDA built for an obscure and rare disease.)
Now, the organization is reaching for the stars with an updated look and a renewed mission.
After starting telethon 1966, pulling the plug on it was the best thing that MDA ever did. Without the darkness, they would have never seen the stars they are now aiming for.
Popular in the Community