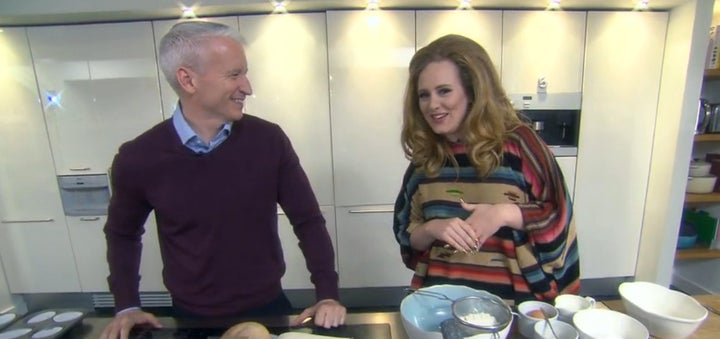 In a neat bit of corporate synergy, she also sat down with Cooper for a "60 Minutes" profile that was broadcast on CBS just before the Grammys aired on the network. The profile showed off Adele's gregarious warmth, and, judging from a web-only series of clips, Cooper had a blast with the singing sensation.
The interview was partially filmed in Adele's mostly-empty mansion in the English countryside. "If I was writing a movie about a huge singer like you I would kind of stage it in a huge mansion that had no furniture in it or anything," Cooper told her.
The two also ventured into Adele's bedroom, where she showed off her collection of wigs. It turns out that Adele names all of her wigs, from June to Jackie. "She's got big hair," Cooper told a "60 Minutes" editor. "...Her hair is rolling in the deep."
Adele even baked cupcakes with Cooper, pretending she was on a cooking show. The two decided to call the show "Rolling In The Dough."
Most hilariously, Cooper took umbrage when the editor interviewing him asked if he had trouble connecting with Adele because she is so much younger than him.
"She's not from another planet!" he cried, dropping into a grumpy-old-man impression. "These kids today don't understand how it was!"
Support HuffPost
The Stakes Have Never Been Higher
Related
Before You Go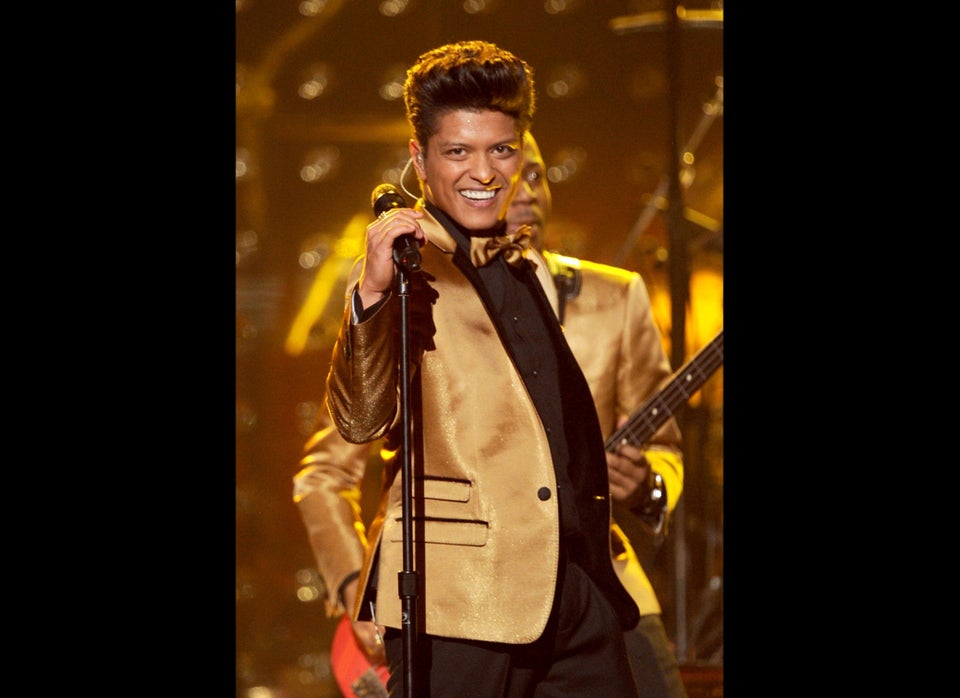 The Grammy Awards
Popular in the Community