Anderson Cooper and his boyfriend of nine years, Benjamin Maisani, broke up, the CNN host told People on Thursday.
In a statement to the magazine, Cooper said, "Benjamin and I separated as boyfriends some time ago. We are still family to each other, and love each other very much." He added that the pair "remain the best of friends, and will continue to share much of our lives together."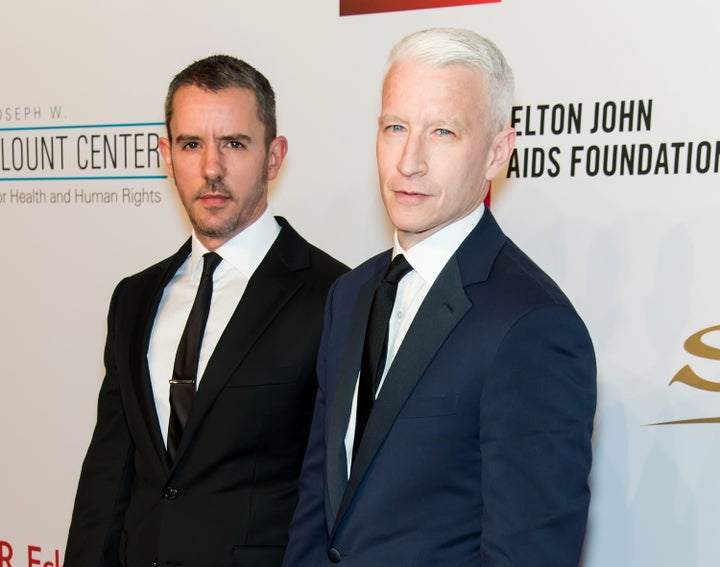 The couple was photographed together last year at Cooper's Brazilian vacation home for the July issue of Architectural Digest. In October, Cooper and Maisani spoke with Town & Country magazine about their growing art collection. According to Us Weekly, the pair had been seen together as recently as Saturday, when they attended a benefit for New York City's The Windward School.
In a 2014 interview in the publication French Morning, Maisani, a nightclub owner, spoke of how he avoided the limelight while dating Cooper.
"I understand that it interests people, but it doesn't interest me," Maisani said of dating a celebrity, according to People. "I knew I'd have to be careful right from the start before it had a chance to get out of hand."
As a result, the pair kept a low-key profile over the years, though there was the occasional Instagram post.