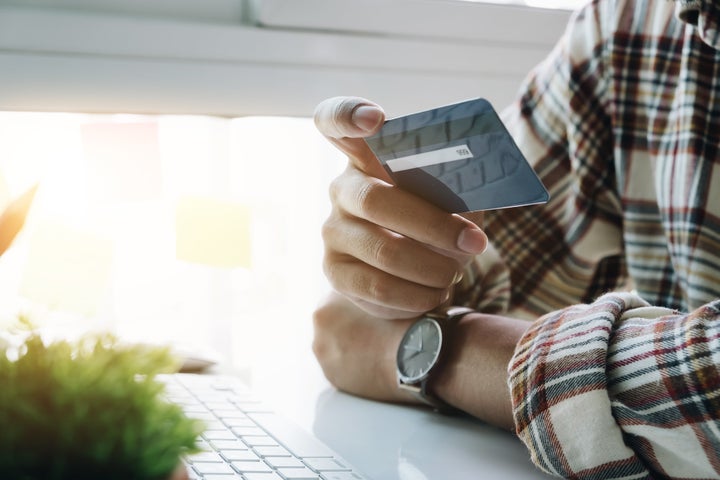 An account of one couple's debt problems, published on a financial planning website, will read like a horror story to many. To others, it will be infuriating. And to some, it hits hauntingly close to home.
The site Wealthsimple published the piece, "Debt: A Love Story," earlier this month as part of "Money Diaries," an ongoing series in which people share their financial stories. It just recently started getting attention online.
The site spoke to an anonymous couple who use the pseudonyms Kate and Tom and live in the suburbs of a city in the northeastern United States. The two, who are both in their 40s, are both highly educated but have not paid off their students loans. They make a combined income of about $160,000 a year. Tom also bartends on the side for extra cash. They have three children who will all attend private school next year, bought a $360,000 house in 2007 and have about 15 credits cards, according to Kate. Tom said they have 10 or 11 credit cards — eight of which are maxed out.
They are also drowning in debt.
Kate told the website that the family shops at Goodwill, that they don't "have fancy things in our house at all" and grow vegetables that they eat in their yard. Yet despite growing some of their own produce, Kate admits the family drops a whole lot of money on food — especially vegan items and organic produce.
"On a Friday night, we'll go to Whole Foods, and my son Luke will get a $15 thing of sushi and a smoothie. It's kind of crazy that we haven't reeled this in," Kate admitted.
Other shocking confessions include buying their son a tuxedo for prom instead of renting one "because we didn't have the cash" ― but did have a Nordstrom card to put the suit on; borrowing $40,000 from Kate's parents, who make less money than they do; and cashing out Tom's 401(k) to pay off some of the debt.
The wad of money they got from the 401(k) helped, but they were eventually taxed on it. The $40,000 they got from Kate's folks also made a dent, "But then we did it all over again," Tom admitted.
He added: "We're in exactly the same place now. That's what bothers me the most."
The situation has left Kate depressed, she says. Throughout the piece, she begs Tom to file for bankruptcy, but he won't. She says things have gotten really hard and, crying, discloses that she contemplates divorce "so I can help myself," but also says she's doesn't think the couple can afford to get one.
"Frankly, what I imagine is one of us will die from stress, and the life insurance will pay things off," Kate said.
The candid piece got mixed reactions on Twitter:
Popular in the Community