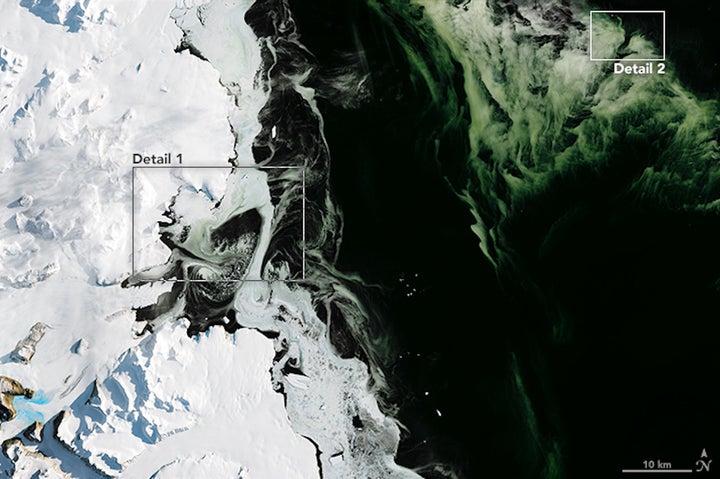 Just in time for St. Patrick's Day, NASA has released images of a region in Antarctica called Granite Harbor ― a cove near the Ross Sea. (See main image above.)
The following images are zoomed-in areas of the Granite Harbor region.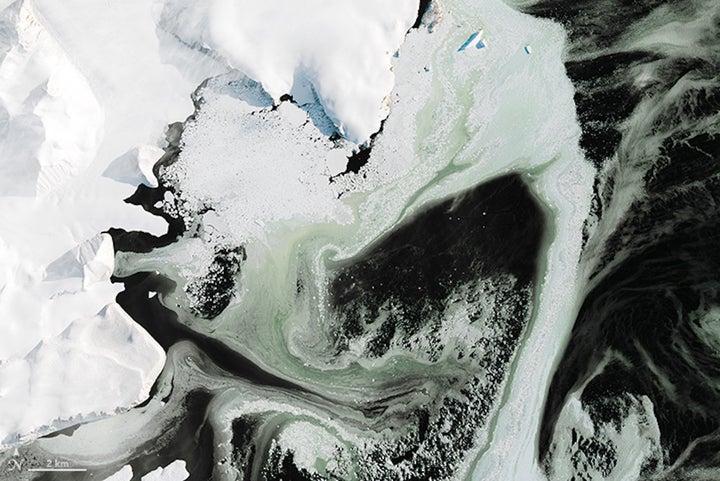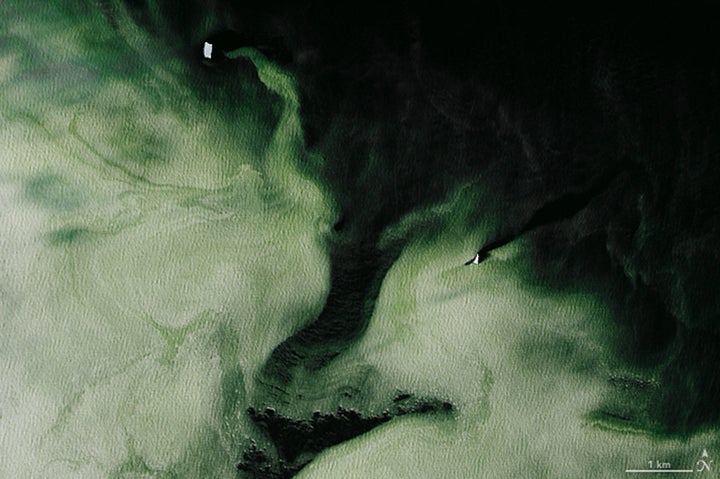 Earth Observatory reports that marine glaciologist Jan Lieser, of the Australia Antarctic Climate and Ecosystems Cooperative Research Center, believes the green hue in the ice is a result of a bloom of phytoplankton on the water, which has discolored the ice.
According to the National Ocean Service, phytoplankton are microscopic marine plants, part of the oceanic food chain that provides nourishment for many aquatic creatures, like whales, shrimp, snails and jellyfish. (See image below.)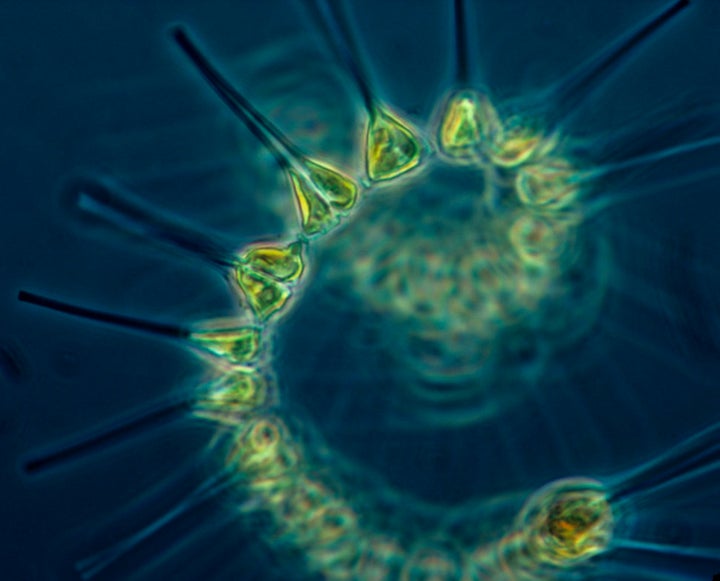 This isn't the first time that scientists have discovered phytoplankton in an icy region of the world. In 2011, at the opposite end of Earth in Arctic waters, NASA researchers were stunned when they found a massive phytoplankton bloom growing beneath the sea ice, as shown in the following video:
Microalgae abounds in the Antarctic, but Earth Observatory indicates the following factors are necessary for plankton to survive in large amounts that would make it visible from space: sea ice, winds, sunlight, nutrient availability and predators.
"Do these kinds of late-season 'blooms' provide the seeding conditions for the next spring's bloom?" Lieser asked Earth Observatory. "If the algae get incorporated into the sea ice and remain more or less dormant during the winter, where do they end up after the winter?"
To try and determine the answer to the mystery of the rise of Antarctica's green ice, scientists plan to return to the area next month. 
Calling all HuffPost superfans!
Sign up for membership to become a founding member and help shape HuffPost's next chapter
BEFORE YOU GO
PHOTO GALLERY
Massive Green Slime Hits Beach In China