 "In iOS 6, we have built an entire new mapping solution from the ground up, and it is beautiful," Forstall said on stage, according to Engadget.
The Apple Maps app is dominated by clearly labeled views worldwide that show everything from cities and major roads to parks and bodies of water. For a more in-depth look -- like that of Google Maps -- Apple Maps offers a 3D flyover view of cities. Using vector-based maps, users can quickly rotate, and zoom in or out on the iPhone or iPad. Zooming in from the normal Maps feature will automatically bring users into the 3D view. A birds-eye flyover view of Sydney, Australia in Apple Maps.
Aside from clearly labeled maps that display a birds-eye view of cities, Apple Maps also features local search. Apple has incorporated more than 100 million business listings so users can easily search for establishments in their area. Each listing is well populated with business information ranging from the type of venue to the business hours. Yelp reviews are also fully integrated into the app so users can see the business rating and read reviews.
In terms of navigation, users have three options: they can view their entire route from point A to B, with other optional routes; follow turn-by-turn navigation; or drive a virtual car in a 3D turn-by-turn navigation simulation. In the later, the presentation is extremely clear since buildings appear translucent. Prominently displayed ETA.
Traffic is monitored in real-time and the estimated time of arrival (ETA) is regularly updated. A re-route option is also offered as a pop-up notification. For iPhone users who have a quick lock option on their phone, Apple Maps also displays the directions on the lock screen.
Not wanting to be left out, Siri is integrated into Apple Maps' navigation so iPhone users can ask Siri to take them somewhere. Since Siri is also able to search among local businesses, iPhone users can ask Siri to detour them while on their drive to the nearest gas station or bed-and-breakfast.
Apple is also working on a traffic service that uses real-time information from anonymous users to point drivers toward congestion so they can steer away from it. Red bars indicated traffic slowdowns, whereas construction and reported accidents are depicted by icons.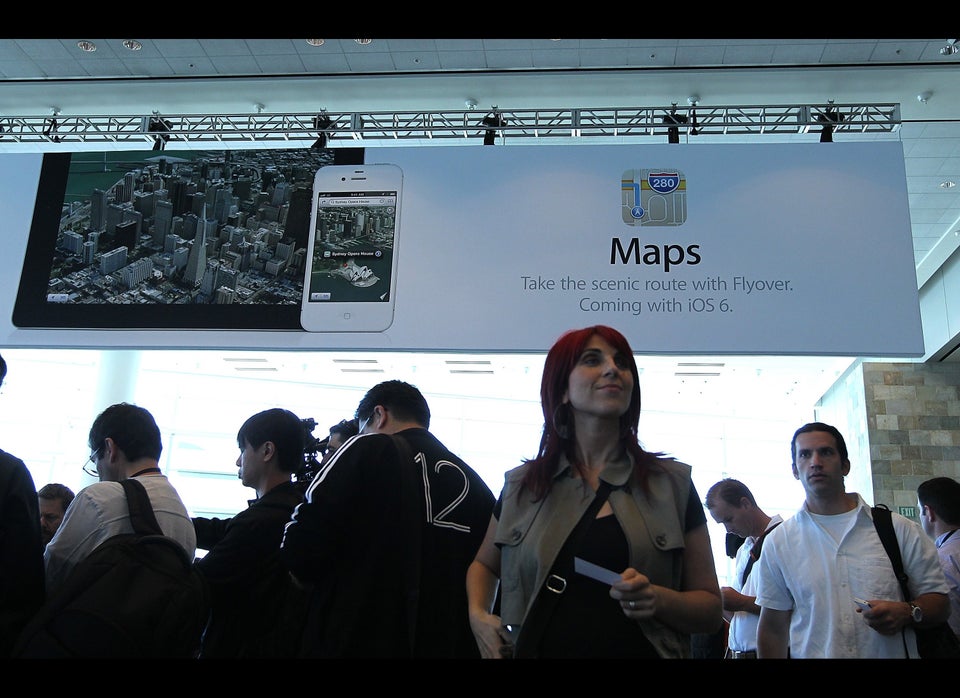 Apple Maps App Features
Popular in the Community