A judge in Arkansas has blocked the state from using its supply of a drug used in lethal injections, due to the drug supplier objecting that the state misleadingly obtained its product.
Pulaski County Circuit Judge Alice Gray on Wednesday granted a temporary restraining order that drug supplier McKesson Corp. filed Tuesday. The temporary restraining order is the second one the company has filed related to Arkansas' use of pancuronium bromide for its death penalty protocol. The drug, which paralyzes the prisoner, is the second step in the state's three-drug cocktail for the procedure.
Wednesday's court order effectively blocks the state from carrying out any executions for as long as it's in place. The state is trying to execute eight prisoners in 11 days before its supply of midazolam, the first lethal injection drug, expires by month's end.
A spokesman for Attorney General Leslie Rutledge (R) said in a statement her office will appeal Gray's order to the Arkansas Supreme Court.
The state has already been thwarted in its attempt to carry out what have been criticized as "conveyor belt"-like executions between April 17 and April 27.
The state has not held an execution in 12 years.
Two prisoners received individual stays before the execution timeline started; a third was granted a stay within 24 hours of his death warrant expiring.
A fourth prisoner, who is scheduled for execution Thursday night, was granted a stay on Wednesday just minutes before Gray's order was handed down.
McKesson Corp. last week filed a nearly identical temporary restraining order, which was upheld by a different Pulaski County Circuit judge. The drug supplier filed to dismiss its temporary restraining order just days later following an order by a federal appeals court judge to halt the executions. The company said the federal ruling made their order unnecessary.
The federal order was later reversed, putting the executions back on track. Meanwhile, the judge who granted the company's first temporary restraining order was removed from all capital punishment-related cases in Pulaski County after his participation in an anti-death penalty demonstration drew criticism.
McKesson does not approve of its drugs for use in executions. On Wednesday, the company said in a statement that it wants to "prevent the use of our product for something other than a legitimate medical purpose. McKesson is committed to ensuring that its property is only used in a manner consistent with our supplier agreement."
In its filing, McKesson demanded the Arkansas Department of Corrections return the 10 vials of the drug it has. The company said it has already refunded the department and demands the drugs be impounded.
Before You Go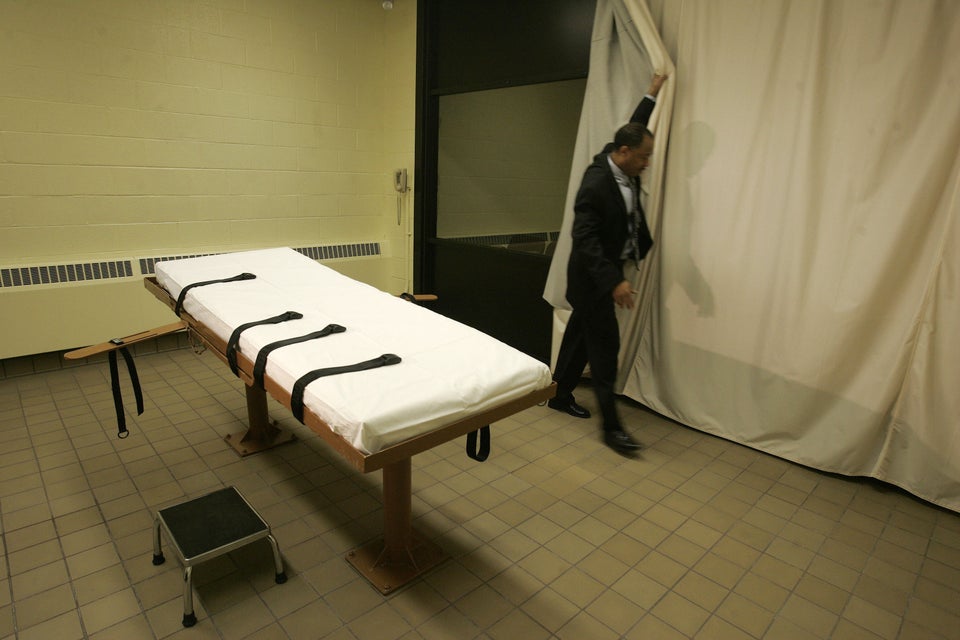 Capital Punishment Methods Through History
Popular in the Community