LITTLE ROCK, Ark. March 19 (Reuters) - The Arkansas state Senate approved a measure on Tuesday to require voters to show photo identification before they can cast a ballot, sending it to Democratic Governor Mike Beebe who has not said whether he would sign it into law.
The measure passed on a 22-12 vote along party lines in the state's Republican-controlled Senate. It had already passed the Republican-led House on a 51-44 vote, with support from one Democrat.
If it does become law, Arkansas would join the nearly three dozen states that have similar laws on the books, according to the National Conference of State Legislatures.
Legal challenges to those laws are pending in several states where the measures have passed, and challenges to the Arkansas law would be expected to follow.
The bill's supporters have said it would eliminate the possibility of voter fraud and increase the legitimacy of elections, although opponents say it risks disenfranchising otherwise eligible voters who fail to obtain the required photo identification.
The Arkansas Attorney General's office is currently considering a lawmaker's request for an opinion on whether the bill is allowed under the state's constitution.
Under current Arkansas law, poll workers can request identifying documents, but voters are not required to show them.
Under the proposed law, photo ID cards would be made by county clerks at no cost for registered voters who do not have other valid forms of identification. The state Bureau of Legislative Research has reported it would cost the state an additional $300,000.
Voters without an ID could still cast a provisional ballot, which would be counted if the voter returned with photo identification.
Rita Sklar, director of the American Civil Liberties Union of Arkansas, said that the organization is likely to fight the measure if it becomes law.
"To lose your vote just one time is an unspeakable, undoable, irreversible harm," Sklar said. (Editing by Tim Gaynor; and Jackie Frank)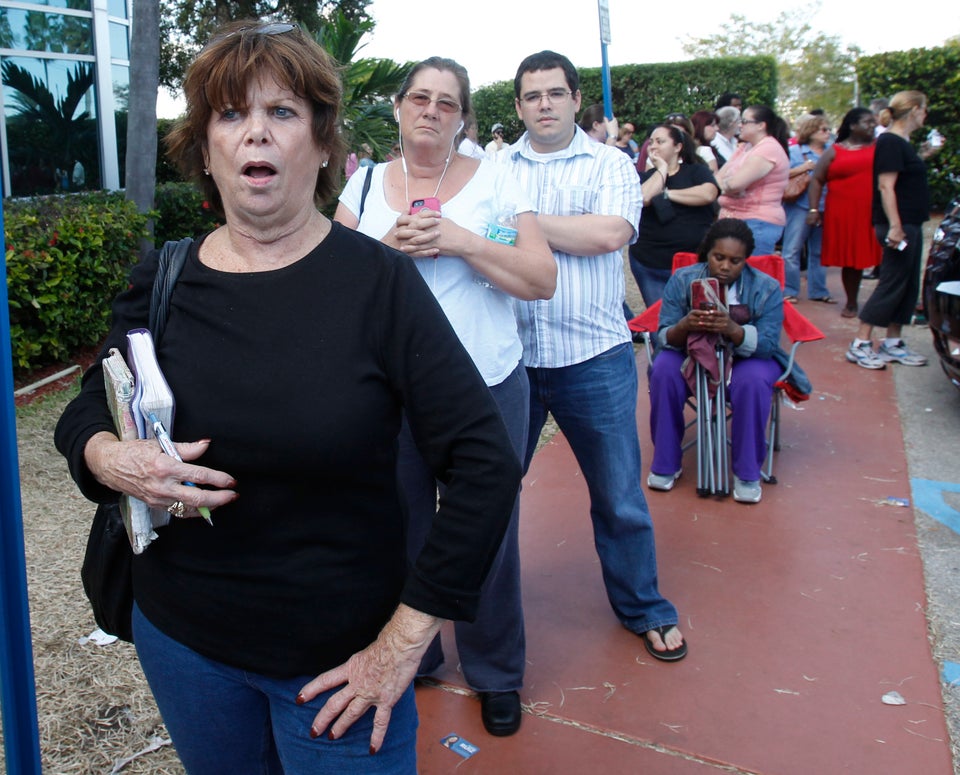 Long Voting Lines
Popular in the Community