When New York-based photographer Davide Luciano crashed into a pothole with his car, the artist decided to get a little creative with his roadside revenge. Using just a camera, a few props and a lot of hilarity, Luciano transformed the treacherous urban obstacles into site-specific art installations.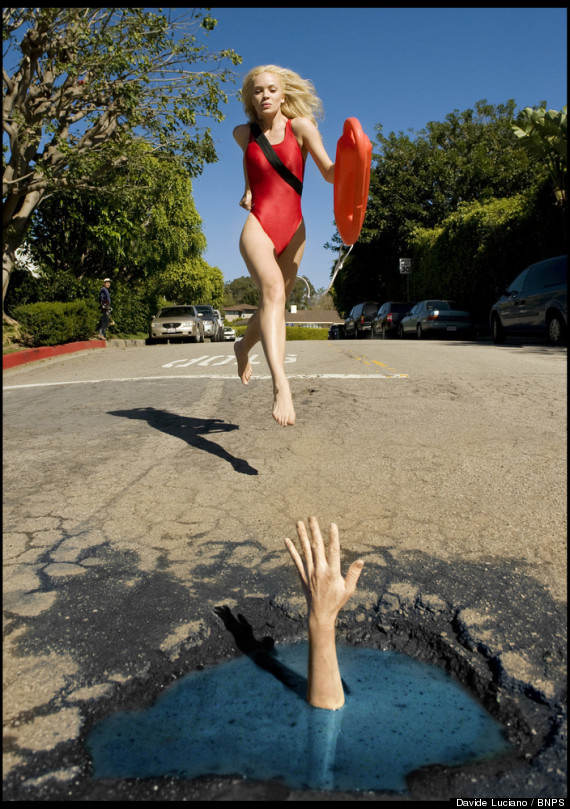 The surreal images show the potholes of New York City, Los Angeles, Toronto, and Montreal, crafted into scenes straight out of "Baywatch" or "Alice in Wonderland." While they may appear like photoshopped imaginations, the tableaus are in fact constructed on site with real props and models.
Scroll down for a peek at Luciano's hilarious art in the slideshow below, and let us know what you think of his designs in the comments section. For more unconventional street installations, check out our article on the pothole caricatures of Russian street art group, "Make the Officials Work," an organization that seems to exhibit Luciano's same penchant for unique urban creations.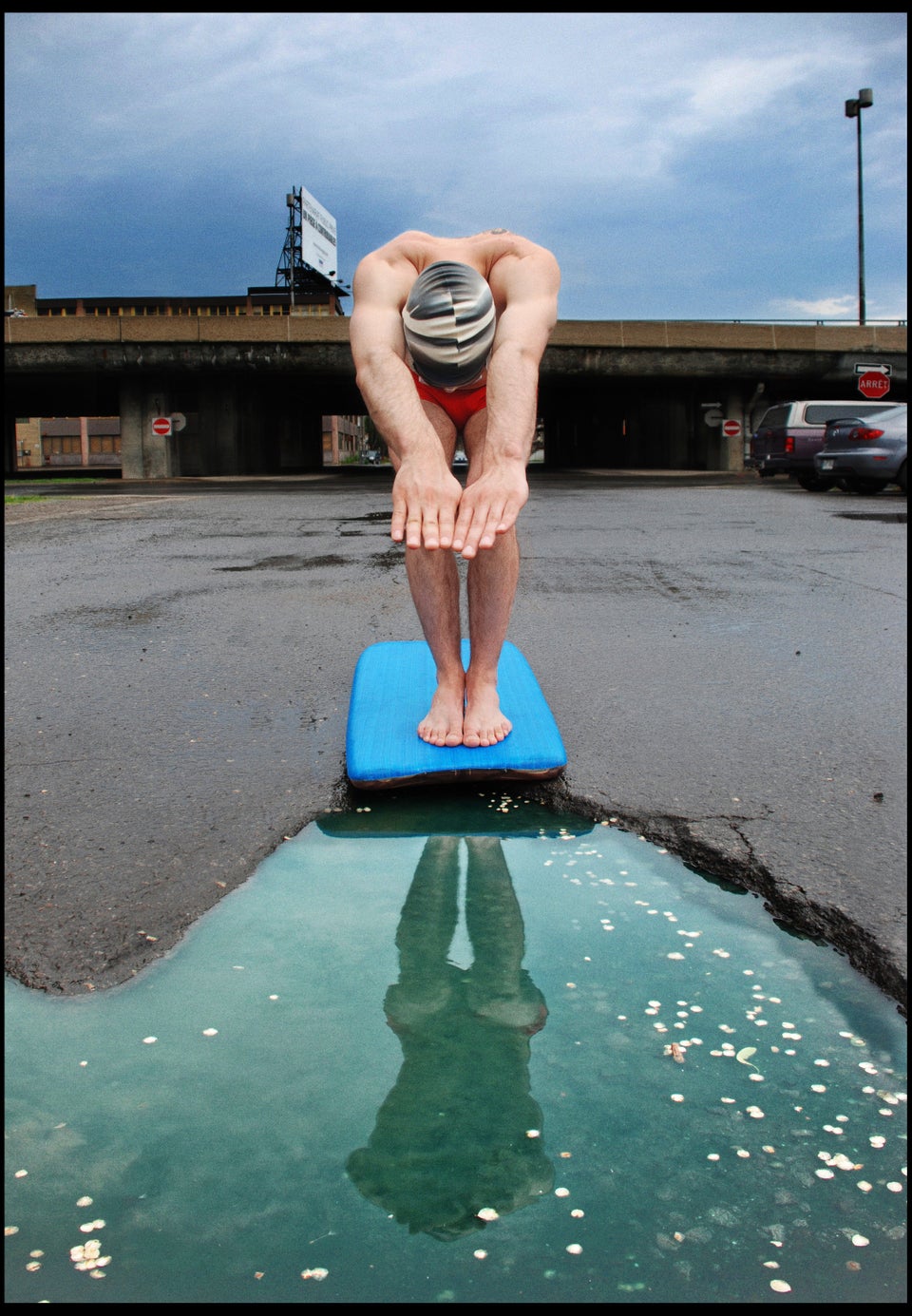 Artist Davide Luciano Turns Potholes Into Epic Street Art
Popular in the Community