Moonlight Head Celebrates 2009 Year of Astronomy with a Ultimate Southern Sky Experience with Leading Australian astronomer Perry Vlahos offering guests private sky tours.
In celebration of the International Year of Astronomy by UNESCO*, Moonlight Head Privates Lodges in Australia has launched The Ultimate Southern Sky Experience.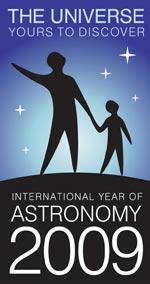 The Moonlight Head lodges are luxurious and occupy a totally unique position in Australia, being perfectly situated on one of the most Southern points of the Australian continent in a remote location on the Great Ocean Road. Melbourne is within easy reach and only a three hour car ride away yet far enough to not shed any light pollution on Moonlight Head's phenomenal location.
Literally, the next land mass due south of Moonlight Head is Antarctica. The area also has just enough moisture from rainfall throughout the year greatly reducing the amount of dust and therefore providing an unobstructed view of the stars and the planets.
On a "green" note, the lodges are designed with minimal ceiling lights and LED's in the corridors to reduce external light pollution. The sawtooth roof design draws the night sky into the lodges making Moonlight Head a near perfect observatory.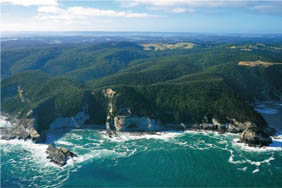 Each detail of the lodge is geared towards slowing down the pace of living, including the absence of a microwave and all food is freshly prepared for guests each day. There is no air-conditioning, ensuring that guests open doors and windows and breathe in the fresh air all around.
Perry Vlahos, astronomy educator, author and broadcaster is host on these spectacular celestial journeys. Having spent thousands of hours studying the heavens under starry skies, he possesses an encyclopedic knowledge of what is contained therein.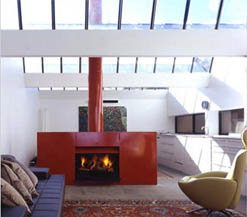 The Ultimate Southern Sky Experience is priced at $5,200. The package includes two nights for two adults and up to 2 children under 12 years of age. It also includes exclusive use of Moonlight Head Private Lodges, breakfast with Spike the Koala and Dean the Zoologist, dinner on both evenings and a tour of the Southern sky with Perry Vlahos.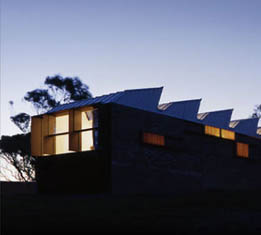 Guests can combine this astronomical experience with any number of day excursions and private tours of the area provided by the lodge's private staff.
The International Year of Astronomy 2009 is a global effort initiated by the International Astronomical Union and UNESCO to help the citizens of the world rediscover their place in the Universe through the day- and night-time sky, and thereby engage a personal sense of wonder and discovery. 2009 is the 400th anniversary of Galileo's use of a telescope to study the skies, and Kepler's publication of Astronomia Nova.
http://www.astronomy2009.org
www.moonlighthead.com
*Stefanie Michaels is a branded celebrity known as Adventure Girl. She has appeared on morning shows across the nation, is author of Adventure Girl's Guide to Finding Adventure...without breaking a nail! She is also a lifestyle, travel and green writer for The Examiner and Tonic News Network.
Related
Popular in the Community