Grammy-winning reggaeton star Bad Bunny is set to star as Marvel's first Latino lead in a live-action movie with the Spider-Man spinoff "El Muerto," about the adventures of a superpowered luchador.
Sony Pictures announced the upcoming project at CinemaCon in Las Vegas on Monday.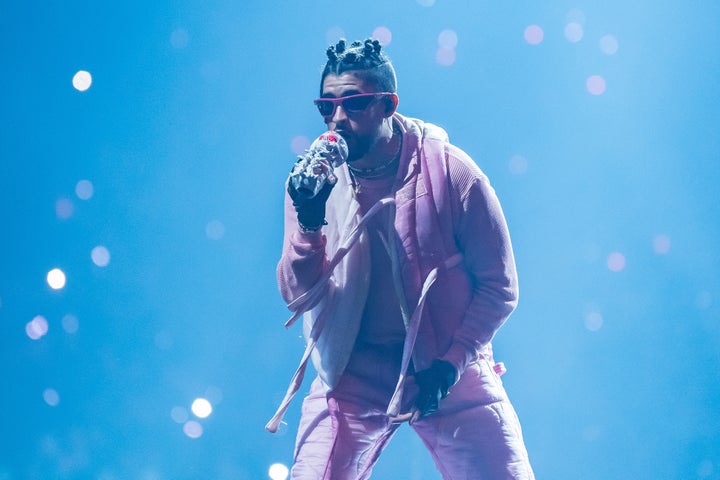 "I love wrestling. I'm a pro wrestler, I don't know if you know," the Puerto Rican rapper, born Benito Antonio Martínez Ocasio, told the CinemaCon crowd, in a nod to his Wrestlemania debut last year. "This is why I love this character. I think it's the perfect role to me. It will be epic."
Sanford Panitch, president of Sony Pictures Motion Picture Group, sang Bad Bunny's praises, saying: "Sometimes we get lucky with the perfect casting, and I think that's what we've got here."
In the comics, El Muerto's civilian identity is a masked wrestler named Juan-Carlos Estrada Sanchez, whose superpowers are passed down to him from previous generations. El Muerto squares off with Spider-Man in a charity wrestling match and nearly manages to unmask the wall-crawler.
Bad Bunny is also set to star opposite Brad Pitt in the thriller "Bullet Train," due out in July. He was recently spotted in the TV series "Narcos: Mexico" as Everardo Arturo "El Kitty" Paez.
"El Muerto" is scheduled to hit theaters on Jan. 12, 2024.
Popular in the Community