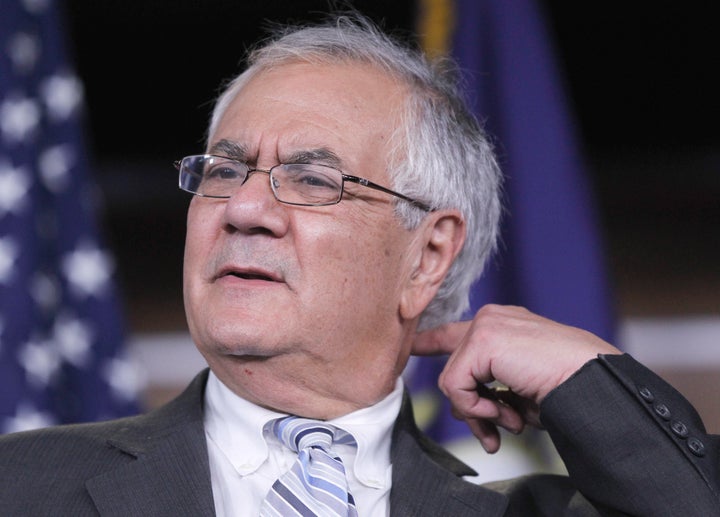 WASHINGTON -- Rep. Barney Frank (D-Mass.) on Wednesday tore into Rep. Allen West (R-Fla.) for saying that members of the Congressional Progressive Caucus are communists.
"Not even Joe McCarthy would have said anything so stupid and dissociated from reality," Frank said in a call with The Huffington Post. "It's an indication of the significant deterioration of the Republican Party as a responsible entity that an ignorant, mean guy like Allen West is considered one of their stars."
"I ask people, when you hear something so breathtakingly dumb and vicious as that, how do people expect us to be able to work out some compromise with him?" Frank said. Asked why he felt West's comments were "vicious," Frank said it is because communism has historically been a doctrine of repressing people's rights.
"It is exactly the opposite of those of us in the Congressional Progressive Caucus who are in support of freedom, in support of democracy, in support of people's basic rights and civil liberties," he said. "Communism is really a reference to some of the worst human rights abuses of our time ... It is meant to delegitimize people and allow no basis for debate. It's a very nasty label."
He added, "I very much object to being associated with Stalin or Khrushchev."
Frank contacted The Huffington Post while in Hawaii, where he said he was campaigning for Rep. Mazie Hirono (D-Hawaii) and meeting with Hawaii Gov. Neil Abercrombie (D), a former House colleague. Frank said his partner, James Ready, was also with him and getting in some surfing, an activity Frank said he preferred to "just watch."
Popular in the Community