 WASHINGTON -- Outgoing Rep. Barney Frank (D-Mass.) announced on Monday that he "strongly opposes" the potential nomination of Chuck Hagel as Defense Secretary, due to anti-gay comments the former Republican senator from Nebraska once made.
In 1998, Hagel called James Hormel, then President Bill Clinton's choice for U.S. ambassador to Luxembourg, "openly, aggressively gay." He called Hormel's sexual orientation an "inhibiting factor" that would prevent him from doing "an effective job."
Hagel recently apologized, saying his 1998 remarks were "insensitive."
That apology has not been enough for some members of the LGBT community. Hormel himself questioned the sincerity of Hagel's comments, saying they appeared to be made "only in service of his attempt to get the nomination." Hormel later put out a statement, clarifying he believed Hagel's apology was "clear" and "significant."
"If that is a commitment to treat LGBT service members and their families like everybody else, I would support his nomination," said Hormel.
On Monday, Frank -- who recently married his longtime partner -- also expressed his discomfort with Hagel's possible nomination in a statement put out by his office:
Then-Senator Hagel's aggressively bigoted opposition to President Clinton's naming the first openly gay Ambassador in U.S. history was not, as Sen. Hagel now claims, an aberration. He voted consistently against fairness for LGBT people and there does not seem to be any evidence prior to his effort to become Secretary of Defense of any apology or retraction of his attack on James Hormel. And to those of us who admire and respect Mr. Hormel, Sen. Hagel's description of him as aggressive can only mean that the Senator strongly objected to Hormel's reasoned, civil advocacy for LGBT people.

I cannot think of any other minority group in the U.S. today where such a negative statement and action made in 1998 would not be an obstacle to a major Presidential appointment.
While in the Senate, Hagel had a history of voting against the LGBT community's interests, receiving grades as low as zero percent on Human Rights Campaign's scorecard.
Frank is retiring from Congress and is not a member of the Senate, so he will not be able to actually vote for or against President Barack Obama's eventual Defense Secretary nominee.
But Frank is not the only prominent member of the LGBT community to oppose Hagel. The Log Cabin Republicans recently placed a full-page ad in The New York Times criticizing the former senator.
In a Sunday "Meet the Press" interview, Obama defended Hagel, saying he believed he had evolved on the issue.
"With respect to the particular comment that you quoted, he apologized for it," Obama said. "And I think it's a testimony to what has been a positive change over the last decade in terms of people's attitudes about gays and lesbians serving our country. And that's something that I'm very proud to have led. And I think that anybody who serves in my administration understands my attitude and position on those issues."
CORRECTION: This piece originally noted that Frank is leaving the House of Representatives and won't get to vote on Hagel. Only members of the Senate, however, vote on presidential nominations.
This piece was updated to include Hormel's statement on Hagel.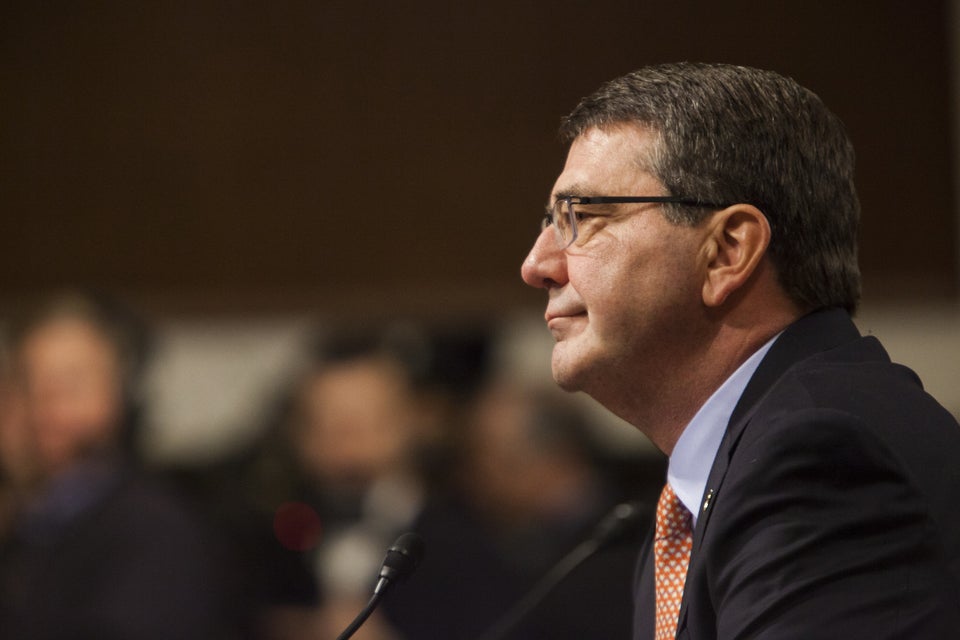 Secretaries Of Defense
Popular in the Community