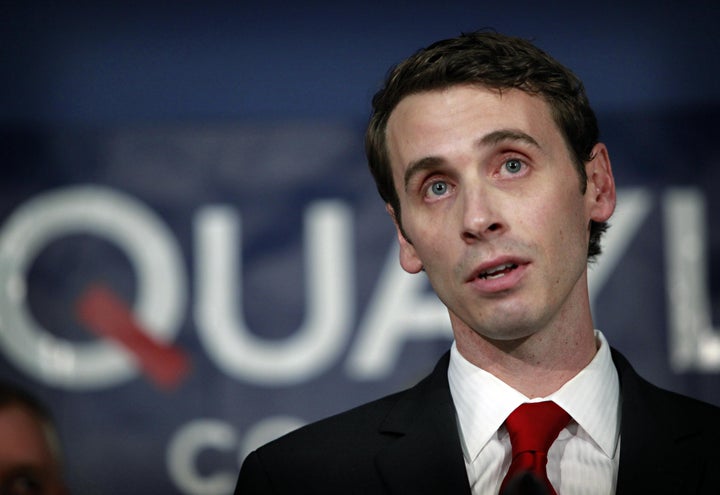 In a shocking twist in Arizona's Third Congressional District, a new poll released Monday shows that Republican candidate Ben Quayle has relinquished a considerable lead to Democrat Jon Hurlburd, whom he now trails by two points.
According to the Public Policy Polling survey commissioned by liberal blog Daily Kos, Hulburd leads Quayle, the son of former Vice President Dan Quayle, 46 to 44 percent, with 10 percent of voters still undecided in the heavily conservative district.
A few particularly surprising statistics emerge from the poll results, especially considering the seat's Republican control by John Shadegg for the last 16 years, and now-Senate Minority Whip Jon Kyl for the eight years before that.
Out of those surveyed, 19 percent of Republicans and 50 percent of Independents said they planned to vote for Hurlburd over Quayle. On the other side, only seven percent of Democrats and 36 percent of Independents signaled their intent to vote for Quayle.
Quayle was notoriously subject to numerous reports about his alleged involvement in scandalous rumor website TheDirty.com, as well as other potential points of contention, in the run-up to his primary battle. John Hurlburd, on the other hand, has had to deal with relatively little press, which could account for a massive gap in approval ratings.
According to the poll, Quayle's rating is running at 34 percent favorable, 52 percent unfavorable and 14 percent unsure, while Hurlburd has a 33 percent favorable rating, 20 percent unfavorable, and 47 percent unsure.
The poll was conducted among 655 likely voters and has a margin of error of 3.8 percent.