So you saw the neoclassical architecture. You took pictures of the shining metal chariot atop the Brandenburg Gate. You stood at the end of the Berlin Wall and did that weird East-West dance where you hop back and forth between each side. Well now it's time to remember that you're on vacation and really let loose, and we at Party Earth want to help.
If you think spending time boozing and schmoozing is a distraction from experiencing what a city is all about, then you don't know Berlin. Its beers are the stuff of legend. It's the capital of techno and insane warehouse clubs. And the bars in Berlin, fueled by the city's alternative youth culture, are some of the hippest and coolest in the world.
But anyone serious about making the most out of the city's wild side needs to dedicate more than just their evenings. The nightlife here never stops, with beach bars and beer gardens opening around the same time that the craziest clubs in Berlin are kicking everyone out. Nightlife in Berlin should really just be shortened to "life," because it goes day and night. So put two days of your visit aside and check out our sample itinerary for a taste of everything on offer -- drinking, dancing, live music and even a little bit of history -- and if you can't remember much by the time you're done, then you know you've done it well.
Prater Garten - The Beer-Lover's Haven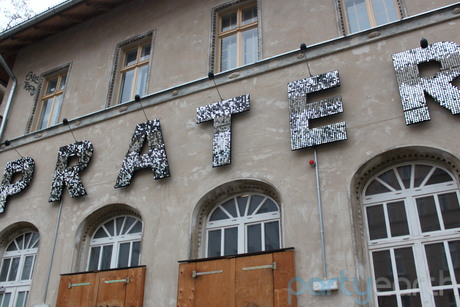 Prater Garten has been around since 1837, making it the oldest beer garden in the city, and one of the few establishments to survive both the bombings of the World Wars and the iron curtain of Soviet rule. Located in the buzzing nightlife district of Prenzlauer Berg, the tranquil outdoor area can hold a thousand thirsty patrons ready to try a frothy mug - or five - of the Prater house brews. And if the weather turns sour, the interior beer hall and restaurant provide a warm alternative to the picnic tables and shade of the chestnut trees. Open from noon till past midnight in the summer, the Prater Garten is a perfect place for daytime beers, a hearty German meal, or a prost-filled start to an evening out.
White Trash Fast Food - Where to Rock Out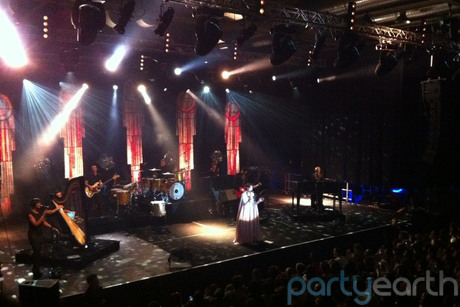 A popular destination for young Berliners and international travelers, this East-Berlin restaurant/bar/music venue was established by a couple ex-pats and named after two of America's better-known components. The décor is a campy hodgepodge of old-west, British pub, and trailer park, but don't worry, you won't run into overweight guys in wife-beaters licking the remnants of their greasy cheese paper here. The restaurant serves up some of the best American food in town, while trendy hipsters drink at the bar in preparation for the night's musical performances. You can hang out here to watch the smaller stage, or head down to the Diamond Lounge downstairs for some serious rocking out. Every weekend the large space features international rock and roll acts that jam for the raucous crowds long into the night. For a glimpse into the city's burgeoning alternative scene, top your first night off at White Trash Fast Food. Yeehaw!
Strandbar Mitte - Ideal for Day Drinking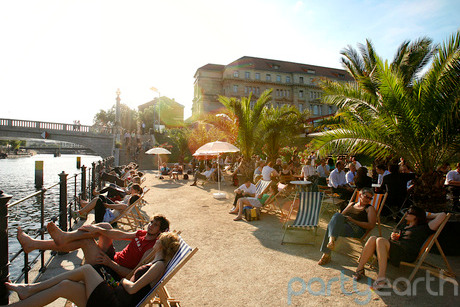 It's a sunny summer day in Berlin, so why not hit the beach? You might be closer to the artic than the equator, but Strandbar Mitte puts a tropical paradise smack dab in the middle of this landlocked city - palm trees, umbrellas, and all. The expansive man-made beach runs along the Spree, Berlin's main waterway, and looks out across the beautiful buildings on Museum Island. Step onto the warm sand, grab a cold German lager, and impress your friends by coming back from Berlin with a tan.
Zu mir oder zu dir - The Pre-Game Lounge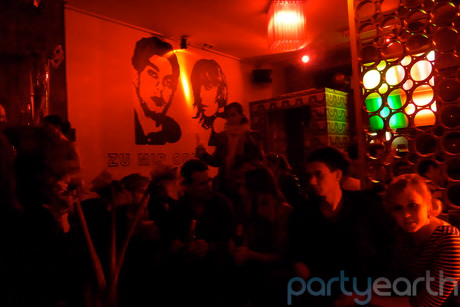 So you got some sun, a couple of beers in the system, and now you are ready for the crazy side of Berlin. But before you hit the clubs, throw on your best heels or that new CK collar and set the mood at Zu mir oder zu dir (Don't worry if you can't pronounce it, we can't either). The important thing is that the name literally means "to my place or yours", with the chic lounge brining in an energetic bunch of fashionistas and pre-club drinkers looking to mingle over tasty cocktails. So order up a martini, dive into the living room atmosphere, and recruit a couple of sexy additions to your evening out. By the end of your night, you'll know how to say, "zu mir oder zu dir", but this time as a question for that new friend.
Berghain/Panorama Bar - Club to Blow your Mind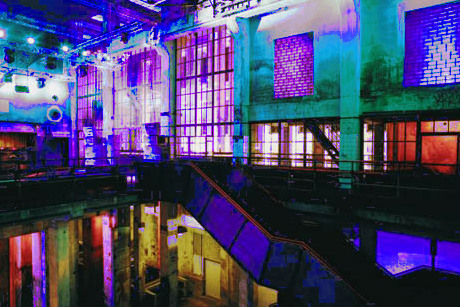 Scary walk through an industrial park? Check. Imposing abandoned power plant? Check. Cavernous dance halls vibrating with some of the world's best electronic dance music? And check again! Berghain is everything you could imagine a Berlin club to be. It's a massive labyrinth of concrete and metal where beautiful clubbers sweat the night away in hedonistic fashion. The main floor, with 18-meter high ceilings, features internationally renowned techno DJs, while the upstairs Panorama bar spins house music for a slightly more intimate crowd. The club starts to heat up around 2am and keeps pumping past dawn, and a strict zero camera policy ensures that what happens in Berghain, stays in Berghain.