These are some of 2016's defining movie images. They may be funny or charming or beautiful or strange. They're certainly memorable. 
In no particular order, here are the GIFs that won our hearts.
"La La Land"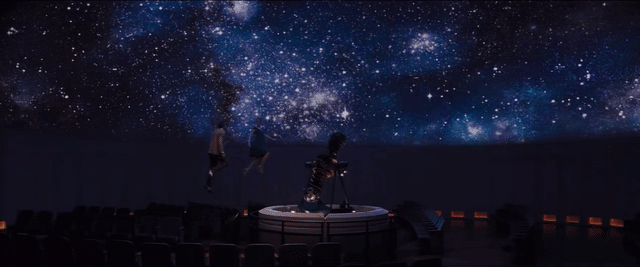 As the central romance between Emma Stone and Ryan Gosling begins to soar, so do their characters ― literally. This swelling planetarium reverie sends them shooting for the stars. 
Director: Damien Chazelle • Director of photography: Linus Sandgren


"Arrival"
Our first glimpse of the alien pods that have touched down across Earth comes in a shot that crawls across the Montana plains, at once peaceful and menacing.
Director: Denis Villeneuve • Director of photography: Bradford Young
"American Honey"
The restless protagonist of "American Honey" finds liberation on the open road, where her freak flag can fly.
Director: Andrea Arnold • Director of photography: Robbie Ryan
"The Jungle Book"
Mowgli sails down a river on Baloo's belly, singing about the bare necessities of life.
Director: Jon Favreau • Director of photography: Bill Pope
"Moana"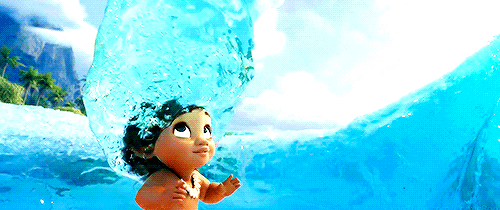 The titular Disney heroine has a special bond with the ocean. It's even her hairdresser.
Directors: John Clements and John Musker 
"Moonlight"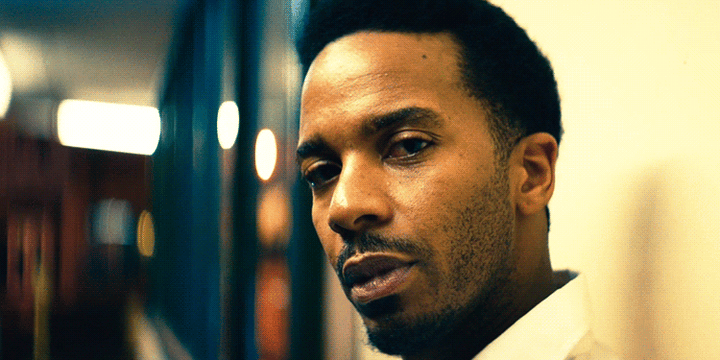 Barry Jenkins didn't intend to feature a close-up of André Holland exhaling cigarette smoke. Then he spotted the actor on his actual smoke break and realized it was too sensual to pass up.
Director: Barry Jenkins • Director of photography: James Laxton
"Ghostbusters"
Forever the MVP of anything she touches, Kate McKinnon was the best part of "Ghostbusters." She came through, comedic guns a-blazing. 
Director: Paul Feig • Director of photography: Robert Yeoman
"Jackie"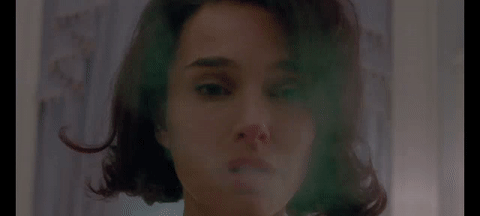 Why stop at one smoker when you can have two? How else is Jackie Kennedy (Natalie Portman) supposed to handle her husband's assassination?
Director: Pablo Larraín • Director of photography: Stéphane Fontaine
"Bad Moms"
There was nothing more fantastically silly than Mila Kunis, Kristen Bell and Kathryn Hahn tearing through a supermarket to blow off some mama steam.
Director: Jon Lucas and Scott Moore • Director of photography: Jim Denault
"Hail, Caesar!"
It's not the first time we've seen Channing Tatum's groovy moves, and it won't be the last. But add in a sailor outfit, a little tap-dancing and an old-timey musical number, and you get movie magic.
Directors: Ethan Coen and Joel Coen • Director of photography: Roger Deakins
"The Witch"
Only one member of the movie's Puritan clan learns how to live deliciously. 
Director: Robert Eggers • Director of photography: Jarin Blaschke 
"Fantastic Beasts and Where to Find Them"
It's all about the Niffler, baby.
Director: David Yates • Director of photography: Philippe Rousselot
"Pete's Dragon"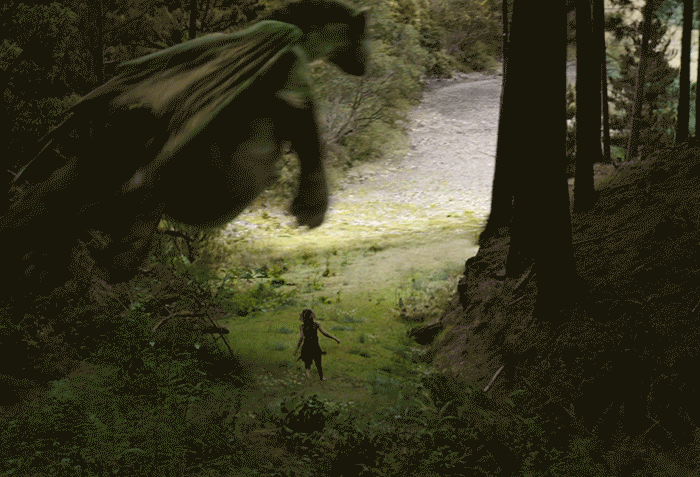 There's no way you saw little orphan Pete dashing through the forest without longing for a dragon of your own.
Director: David Lowery • Director of photography: Bojan Bazelli
"Hidden Figures"
It's never been more delightful to see a mob walking toward us in step than in this empowering scene.
Director: Theodore Melfi • Director of photography: Mandy Walker
Calling all HuffPost superfans!
Sign up for membership to become a founding member and help shape HuffPost's next chapter
BEFORE YOU GO