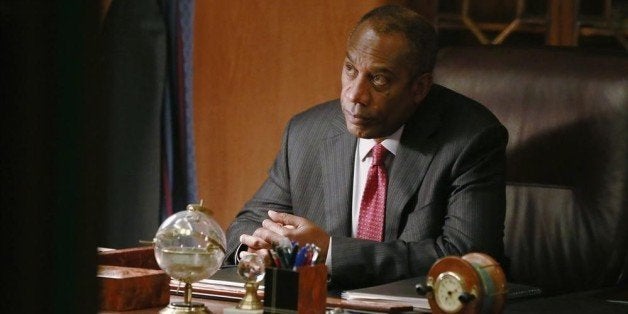 There are more than 60 shows on the three end-of-year lists I've come up with -- Top 10 Shows, Best New Shows and Best Returning Shows. More than five dozen shows rated shout-outs, and I've probably forgotten a few.
As I said in the introduction to my Top 10 list, TV's middle is doing great. That vast territory between the very top tier and the sketchier lower levels is thriving, with all sorts of outlets commissioning all sorts of fare. And when it comes to the moving target that is a television show, I don't demand perfection (as if anyone could ever satisfactorily define what that is), I just demand engagement, entertainment and food for thought, and the 40 shows on this list, whatever their stumbles, provided some mixture of that this year.
I've singled out some of the Best Returning Shows for a few thoughts (just because I have a few words I'd like to say about them, not because they're necessarily more worthy than the shows listed at the end of this post):
"Arrow," CW: Like a lot of fans, I think the start of the third season has been a bit uneven, but Season 2 was extremely strong and this kinetic, intelligent drama is still quite entertaining and easily the finest superhero show on television.
"Banshee," Cinemax: I've singled out "Arrow" and "The 100" for their fine direction, and this neo-noir is also top-notch in that department. Like those other shows, it handles action very well, but the action is always in service to character moments that carry emotional weight, no matter how strange or extreme the circumstances. There are very few shows that reliably know what they are and what they want to do: "Banshee" is one of them, and it fulfills its creative goals with sly humor, wounded emotion and believable fisticuffs.
"Hannibal," NBC: One of the most disturbing shows on TV is also one of the most sincere, and that dichotomy injects tension and pathos into almost every scene. It's hard to watch, but "Hannibal" rarely loses sight of Will Graham's humanity -- and Hannibal Lecter's fascination with the psychological mechanisms that make that humanity possible. I can't quite believe that this strange, saturated, menacing, sad fantasia airs on network TV, but the mere existence of "Hannibal" -- let alone its strangely effective ingredients -- are yet more proof that we live in unpredictable times.
"Homeland," Showtime: "Homeland" isn't the consistently great show that it was in its first season and two-thirds of its second, which is why the weak start to Season 4 made me wonder if I'd have to give it up. I haven't given it up, because the drama upped its game -- well, a couple of its games. "Homeland" is now a rotating array of shows, some of which work and some of which don't. "Homeland" simply doesn't have the skill set to be a good soap opera, which is why, in recent seasons, it has consistently stumbled when it comes to Carrie Mathison's personal life. It's on somewhat firmer ground when it decides to be a somewhat meatier version of "24," as it was Dec. 7 outing, in which the preposterous and pulpy stuff was offset by some nuanced character moments. When the show is working, it can be a gripping, timely meditation on the ugly, pragmatic and questionable decisions made by individuals on the front lines of a war even they don't fully understand.
"Agents of S.H.I.E.L.D.," ABC: It got good, thank goodness. In its second season, this adventure hour got a lot better at action, it injected the proceedings with much more suspense and it brought some fine supporting actors into the fold. What it lacks in depth it makes up for in efficiency and capability, and though its characters aren't in the Whedonverse hall of fame, they're much more engaging this season. A welcome improvement all round.
"Masters of Sex," Showtime: I was hoping this show would make the kind of leap "The Americans" made between its first and second season, but the Showtime drama was consistently inconsistent throughout its second season. It often wandered away from its core strengths and suffered from pacing and characterization issues (almost everything to do with Masters' wife was a misfire). Still, the show's earnest warmth and its compassion for its characters made it worth watching, and the work of Michael Sheen and Lizzy Caplan was typically transfixing, especially in the terrific "Fight."
"New Girl," Fox: I laugh out loud at this show, many times, during almost every episode; it is almost always a balm at the end of a long, tough week. Very occasionally, some jokes veers toward being needlessly cruel or thoughtless, which jars because this is one of the most compassion-driven comedies out there. But in general, the show's messy, dirty goofiness, its effortlessly funny cast and its game exploration of the difficulties of growing up make it a treat to watch.
"Mad Men," AMC: I'm still not a fan of the decision to split the seasons in two, in part because AMC has given me twice as long to anticipate missing this show. Few shows are as richly stocked with characters, stories, moments and images worth thinking about and analyzing, and yet "Mad Men" is far from being an antiseptic experiment. This drama is at once warm and coolly rational, empathic and dispassionately observational; it's witty and even fantastically goofy on occasion. I'm already pre-missing it.
"Scandal," ABC: This spinning top of a show seemed exhausted by the end of its third season; it floundered in various attempts to sustain its usual energy level. So it was a pleasant surprise to watch the start of Season 4: The drama found a more measured pace -- well, measured for "Scandal" -- and it found fruitful new avenues to explore, and the continuing greatness of Joe Morton's performance as Eli Pope is a weekly treat.
More returning shows I watched and appreciated in 2014 (and relevant write-ups from the past year are linked): "The Americans" (written up in Top 10 of 2014 list), "Archer," "The Bletchley Circle" (RIP), "The Bridge" (RIP), "Brooklyn Nine-Nine," "Bob's Burgers," "Call the Midwife," "The Comeback," "Community," "Defiance," "Downton Abbey," "Game of Thrones," "Girls," "The Good Wife," "Inside Amy Schumer," "Key & Peele," "Looking," "Louie," "Orange Is the New Black" (written up in Top 10 of 2014 list), "Orphan Black," "Parks and Recreation," "Rectify" (written up in Top 10 of 2014 list), "Regular Show," "Sleepy Hollow," "Suits," "Supernatural," "Trophy Wife" (RIP), "Veep," "Vikings" and "A Young Doctor's Notebook."
Before You Go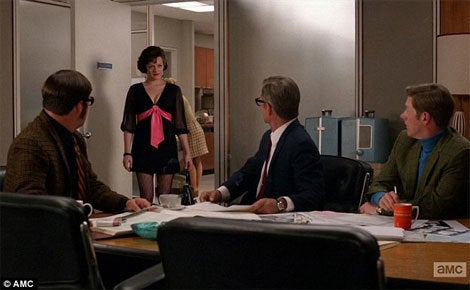 "Mad Men" Style
Popular in the Community