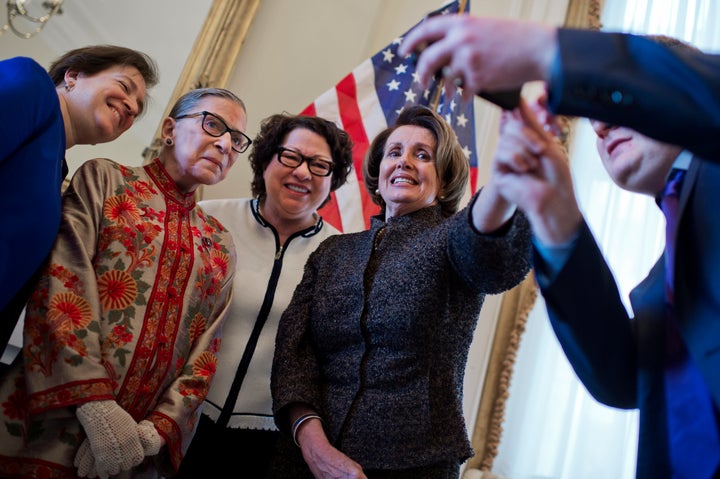 This week the women of the United States Supreme Court will celebrate the anniversaries of their entrance onto the highest court in the land.
Justices Elena Kagan, Sonia Sotomayor and Ruth Bader Ginsburg -- three of the four women to serve on the court -- were all confirmed by the Senate during the first week of August.
Former President Ronald Reagan nominated Sandra Day O'Connor, the first woman to serve on the court, in mid-August of 1981, and she was confirmed in September of that year. O'Connor retired in 2006.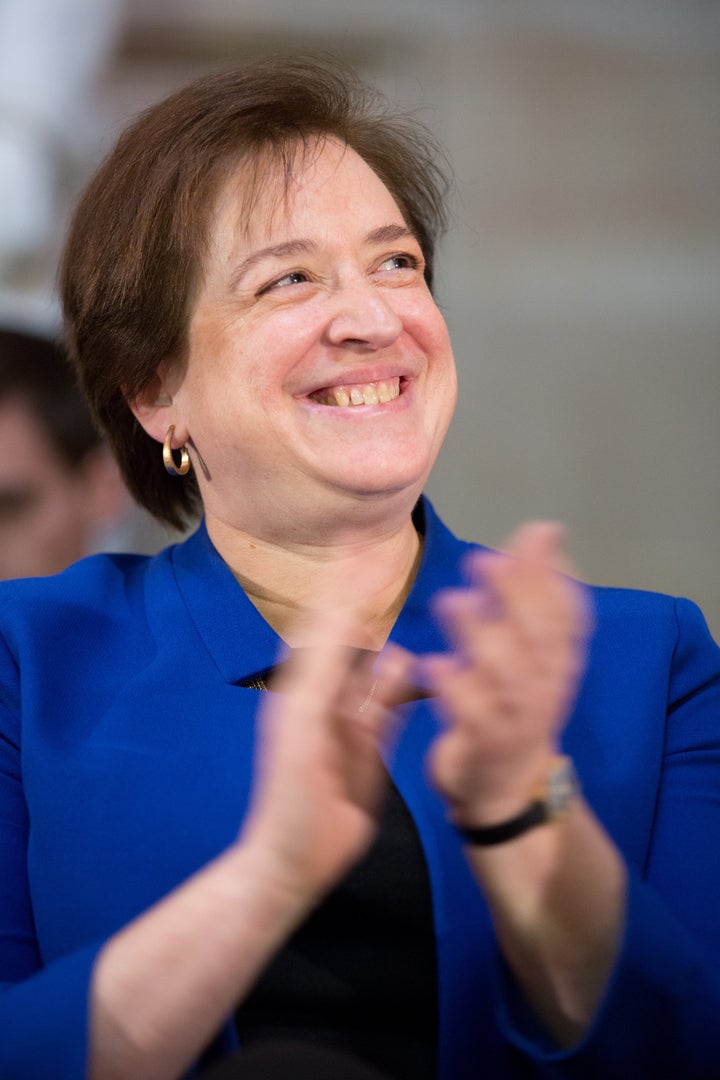 Elena Kagan
Wednesday is the fifth anniversary of Justice Elena Kagan's Senate confirmation on a 63-37 vote.
Kagan, an alumna of Princeton, Oxford and Harvard, was born in New York City on April 28, 1960. After graduating magna cum laude from Harvard Law School, Kagan clerked for Supreme Court Justice Thurgood Marshall and also worked as an associate counsel for then-President Bill Clinton.
Kagan will also be celebrating the fifth anniversary of her swearing-in ceremony on Friday. She is the fourth woman to be sworn in to the Supreme Court and is currently the youngest justice on the court.
The hazing process Kagan is subject to as a junior justice -- something she joked about earlier this year -- includes opening the doors when the justices are in conference and serving on the court's "cafeteria committee," which discusses the cafeteria's maintenance and changes to its menu.
"It's a very cool thing to be a smart girl, as opposed to some other, different kind. And I think that made a great deal of difference to me growing up and in my life afterward," Kagan told NPR during her tenure as U.S. solicitor general.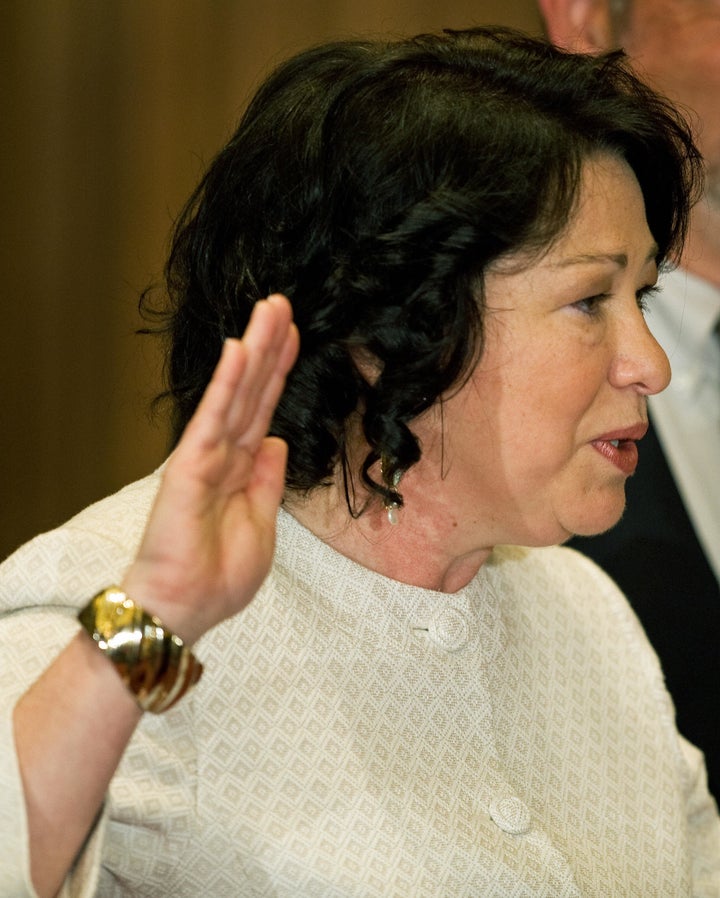 Sonia Sotomayor
Six years ago on Aug. 6, the Senate confirmed Sonia Sotomayor to the Supreme Court by a vote of 68-31.
Sotomayor became the first Hispanic justice and third woman sworn in to the court on Aug. 8, 2009.
Born in New York City and raised by Puerto Rican parents, Sotomayor completed her undergraduate degree at Princeton University and finished law school at Yale University.
"Well, you can go to school and train to be a teacher, a lawyer, a doctor, an engineer, and even a scientist," Sotomayor told Abby Cadabby during a 2012 appearance on "Sesame Street," when Abby asked what types of careers are available to girls like her.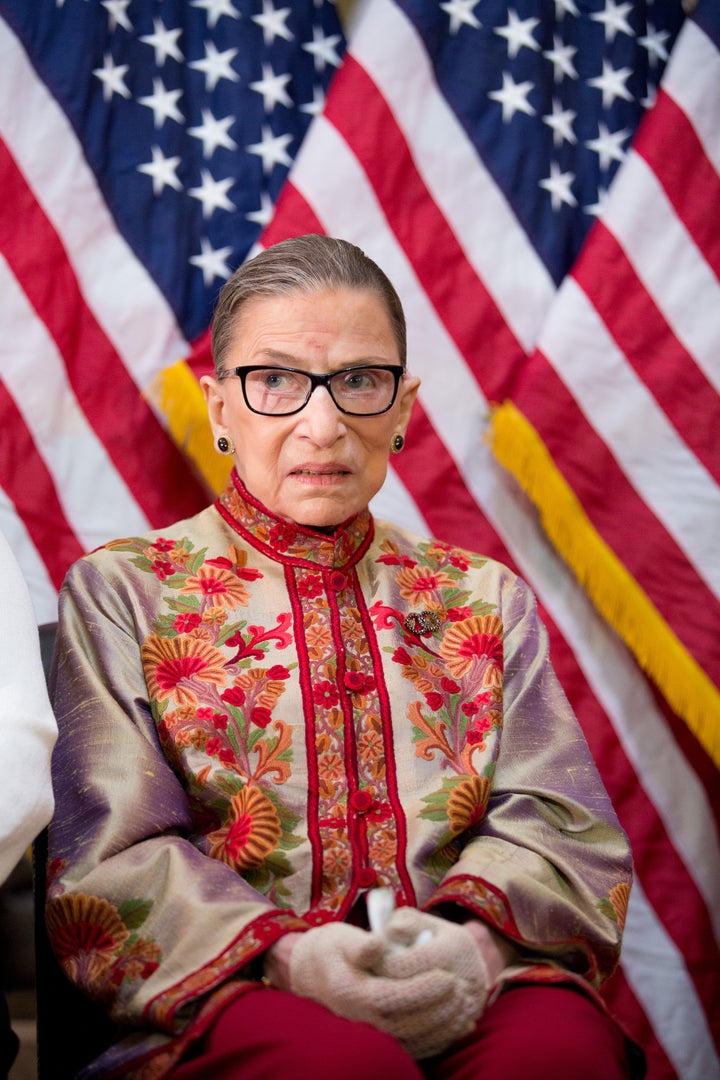 Ruth Bader Ginsburg
On Monday, Justice Ruth Bader Ginsburg will celebrate her 22-year anniversary of being sworn in to the Supreme Court.
The Senate confirmed Ginsburg to the position on Aug. 3, 1993, in an almost-unanimous vote, with just three nays and one abstention.
The Cornell University graduate became the second woman on the court.
Ginsburg was one of nine women in her class of more than 500 students at Harvard Law School. She later transferred to and graduated from Columbia Law School after her husband, Martin D. Ginsburg, accepted a position in New York City.
"Fight for the things that you care about, but do it in a way that will lead others to join you," the 82-year-old said at a luncheon at Harvard University on May 29, in response to a question regarding what advice she would give young women today.
Popular in the Community