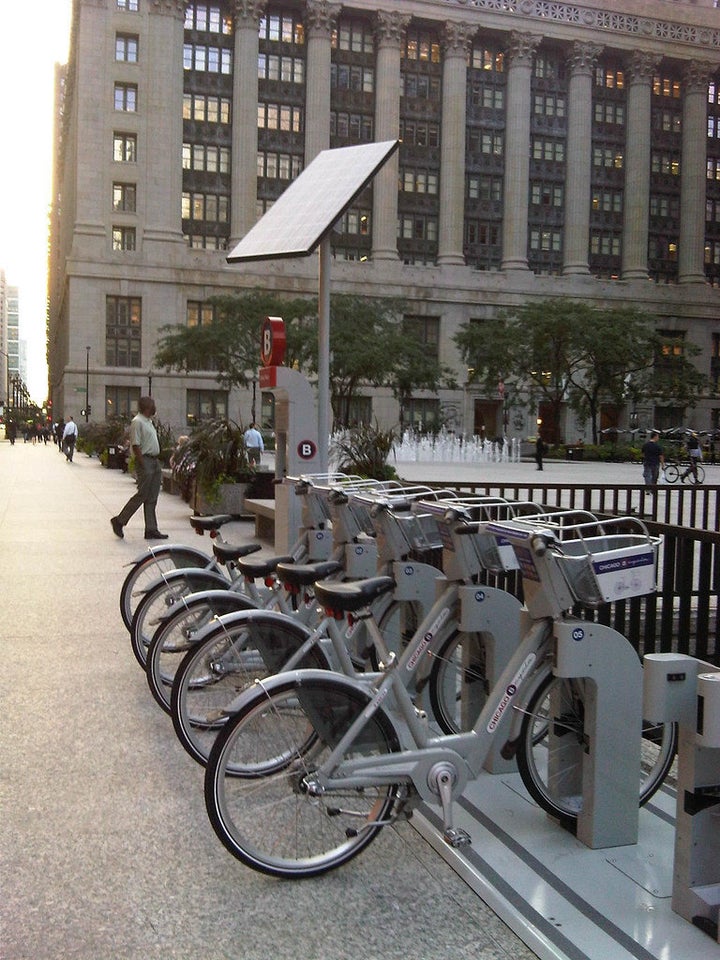 The Chicago Department of Transportation on Wednesday announced that the city is diving into a new, vast bike sharing program that aims to bring 3,000 bikes and 300 sharing kiosks to the city by next summer.
"What we saw in Washington, D.C., is that it's a way to link people for their last mile from the train station, it's a way to get to the grocery store or to get to your boyfriend or girlfriend's house," Klein added, as reported by the Journal.
In addition to the new bikes and kiosks Klein hopes to install in Chicago by summer 2012, he is aiming for an additional 2,000 bikes and 200 kiosks to be added during the two years after that, according to a release announcing the program. Membership in the program will come with an annual price tag of approximately $75, which covers trips lasting up to 30 minutes.
Users taking longer trips and out-of-towners would need to pay additional fees, and daily and weekly memberships will also be offered. The shared bikes are planned to appeal to "cyclists of all skill levels," while the kiosks are expected to be located roughly a quarter-mile apart from one another in areas of the city with "dense employment, retail and residential development."
The bike sharing program is a continuation of Klein and Mayor Rahm Emanuel's aim toward making Chicago "a world-class city for bicycling." That aim is also visible in the protected bike lanes the city began installing this summer: first along a half-mile stretch of Kinzie Street (between Milwaukee and Wells), followed by a second stretch along Jackson Boulevard (between Damen and Halsted). More protected lanes -- on Elston Avenue (between Division and North) and 18th Street (between Clinton and Clark) -- were announced last week.
Emanuel and Klein hope to install 25 protected bike lanes annually.
Popular in the Community