Rep. Matt Gaetz (R-Fla.) has drafted a bill to "completely abolish" the Environmental Protection Agency, according to an email obtained by The Huffington Post.
The freshman congressman sent the email on Tuesday morning to lawmakers who might co-sponsor the legislation, which would shutter the EPA by the end of next year.
"Our small businesses cannot afford to cover the costs associated with compliance, too often leading to closed doors and unemployed Americans," Gaetz wrote. "It is time to take back our legislative power from the EPA and abolish it permanently."
The move comes a day after President Donald Trump signed an executive order requiring agencies to eliminate two regulations for every one they propose. Trump won a surprise election victory partly on a pledge to boost the U.S. economy by slashing federal rules for businesses, particularly environmental restrictions.
He then named Oklahoma Attorney General Scott Pruitt, a fossil fuel ally who spent much of his recent career suing the EPA, to lead the agency. Last week, the EPA froze its grant programs and issued a gag order instructing its workers not to communicate on official social media accounts or with reporters, as HuffPost previously reported.
As it is, Trump could end up gutting the EPA's budget, cutting $513 million from grants to states and Native American tribes, $193 million from climate programs and $109 million from a category labeled "environment programs and management," according to a report published last week by the new political news site Axios.
For Gaetz, that wouldn't go far enough. In his email to lawmakers, he cited a statistic from the American Action Forum, a conservative policy group launched in 2010 by Republican heavyweights, stating that "it would take more than 94,200 employees working full-time to complete one year of EPA paperwork."
"Today, the American people are drowning in rules and regulations promulgated by unelected bureaucrats," Gaetz said, "and the Environmental Protection Agency has become an extraordinary offender."
Gaetz has a history of opposing environmental regulations. He began fighting to repeal a requirement that all gasoline in Florida contain ethanol when he first took office as a Florida state lawmaker in 2010. When his bill finally passed in 2013, he called it "one more mandate off the books."
Gaetz and Pruitt also share a shady past on campaign finance. Gaetz stepped down from two leadership PACs he led three months before the groups donated all their money to his congressional campaign. Two election fundraising groups linked to Pruitt spent lavishly on trips to Hawaii and New Orleans, but channeled a small fraction of their money to other political campaign, as HuffPost reported.
"As conservatives, we must understand that states and local communities are best positioned to responsibly regulate the environmental assets within their jurisdictions," Gaetz said. "This legislation abolishes the EPA effective December 31, 2018, to allow our state and local government partners to implement responsible policies in the interim."
"I ask for your support in eliminating this abusive and costly agency," he added, noting that the deadline to co-sponsor was Feb. 3 at noon.
President Richard Nixon created the EPA in 1970 by executive order. It's unclear how much support Gaetz's bill could garner in the House, and it would require companion legislation in the Senate to seriously threaten the agency's future.
Dan McFaul, a spokesman for Gaetz, did not respond to an email requesting comment.
CORRECTION: A previous version of this article inverted the terms of Trump's executive order and misstated that one cut would be required for every two regulations.
Support HuffPost
The Stakes Have Never Been Higher
Before You Go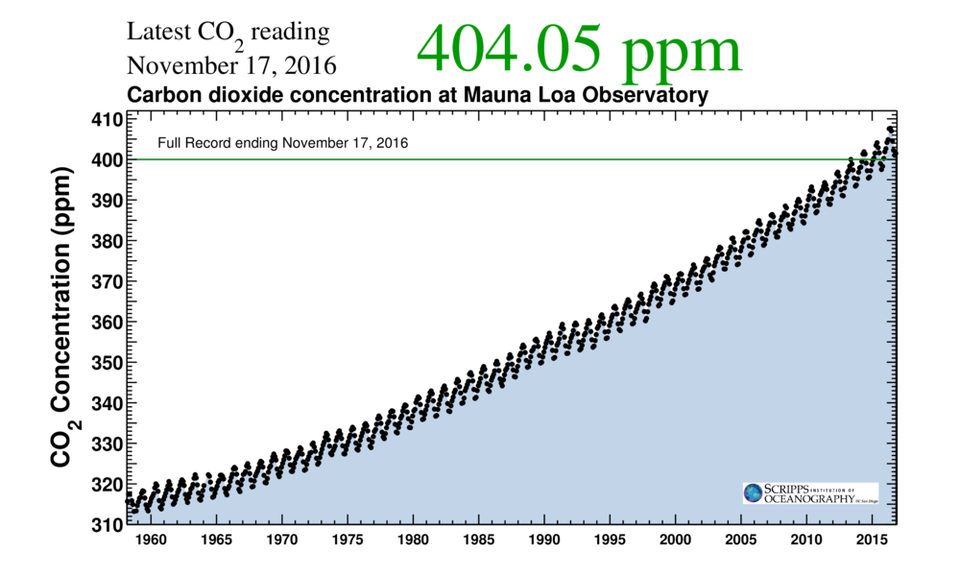 Climate Visuals For The Climate Change Denier In Your Life
Popular in the Community