Billy Joel never gets old. Seriously. His music, his persona (so cool, so witty, so charming on stage), his legacy, his body of work, the way he takes command the minute he walks out on stage -- taking his audience with him on a nostalgic musical journey that keeps on giving long after he makes his exit -- is proof that artists who have real talent will endure for decades (he's been at it for roughly 50 years).
There's a reason why the "Piano Man" -- who has been described as "a storyteller of the highest order," -- shares the longevity career achievement award with the likes of other iconic, talented artists who have defied the odds in a fickle musical landscape: Cher, Sir Paul McCartney, the Rolling Stones and Elton John (who all obviously have the indescribable "it" factor going for them). Joel is IT all the way -- no small feat that he's been inducted into the Songwriters Hall of Fame (1992), the Rock and Roll Hall of Fame (1999), has five Grammy awards under his belt... and, in November, he's set to receive the Library of Congress Gershwin Award for Popular Song.
The "Uptown Girl" singer, who performed in front of 42,000 die-hard fans at Nationals Park in Washington, D.C., Saturday, July 26, came prepared for his crowd-pleasing two-hour concert. He brought his high-energy talented eight-piece band, his guitar, his baby grand piano, some throat spray and a flyswatter (he wasn't afraid to flail it around in a playful way... no bugs were killed even though he jokingly threatened them on numerous occasions).
Joel's set list apparently changes from show to show but on this night he brought out many fan favorites including "New York State of Mind," "Innocent Man," "Movin' Out," "Allentown," "Don't Ask Me Why," "In The Middle of the Night," "Piano Man," "Uptown Girl," and "It's Still Rock and Roll To Me." (Need I say the crowd went wild?)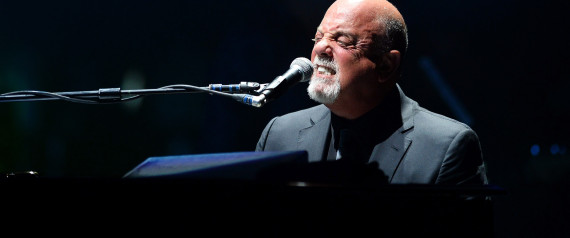 Every fan has a favorite Joel song that resonates for personal reasons. You can see it in their body language when they sway to a certain slow song ("Innocent Man") while crossing their arms, laying them wistfully on their chest. And everyone wants a piece of "The Entertainer"... like the happy gay man sitting to my right who jumped up and down like a kangaroo on a pogo stick all night singing along to every up-beat song (I was right there with him -- loved his energy!). There was the tall, gorgeous, youthful blonde number sitting to my left who was wearing what appeared to be a wide, low-cut dress belt which accentuated her long, toned, energizer bunny legs and over-sized bouncing boobs. She kept reaching for Billy. If Joel were to call one fan up on stage to sing to (which mercifully he didn't because that ticks off about 41,999 other people) and it was between me (I just might be an over-50 wallflower with a killer smile) and her, let's just say I'd be holding her purse.
He did, however, share a moving tribute, when several veteran and active-duty members of the military came up on stage as the Long Island native sang, "Goodnight Saigon." Needless to say, the crowd gave them all a standing ovation as Joel shook each hand with hugs all around after he finished the emotional song. God bless each and every one!
The beauty of watching Joel perform is you can be 10 or 110 and still get his music. Every second the 65-year-old singer is on stage, he truly proves that music is the universal language. He is the ultimate entertainer. It's not possible to find someone in his audience who will criticize his performance. It's just not possible.
Joel brings out my most intimate fantasies... me, him, slow dancing to his own song, "She's Always a Woman To Me." I've been a fan all my life so if you can make that happen Mr. Joel, my bucket list will stop right there. I need nothing else.
Having interviewed celebrities for over 25 years, I had the great pleasure of interviewing a young Billy Joel back many moons ago in Washington, D.C. (I was young then too.) He was married to the lovely Christie Brinkley at the time, and, now, all these years later, I still have that silly little "7th-grade crush" that never quite went away.
You made me (and millions of other devoted fans) love you, Billy Joel... so deal with it.
For all things Billy Joel including his performance schedule, go here.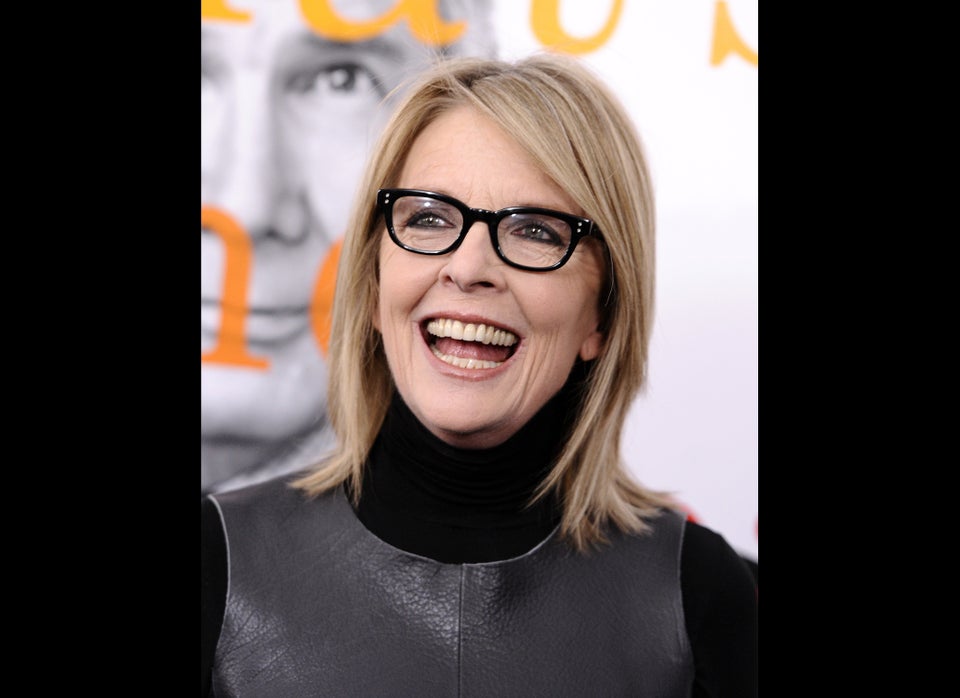 25 Celebrities Who Are Aging Gracefully
Related
Popular in the Community