Few people are likely to miss that Black Friday is upon us. The annual festival of consumption ― stretched out over a long weekend ― is heralded by an avalanche of advertising, in shop windows and online, telling us not to miss out on the deals. It's all aimed at persuading us that we need more, more, more stuff.
But this relentless consumerism comes at a cost that goes way beyond dented wallets. So, before flexing the credit card this Black Friday, bear in mind some of the following harrowing statistics.
1. Only 29 percent of electronic waste is recycled.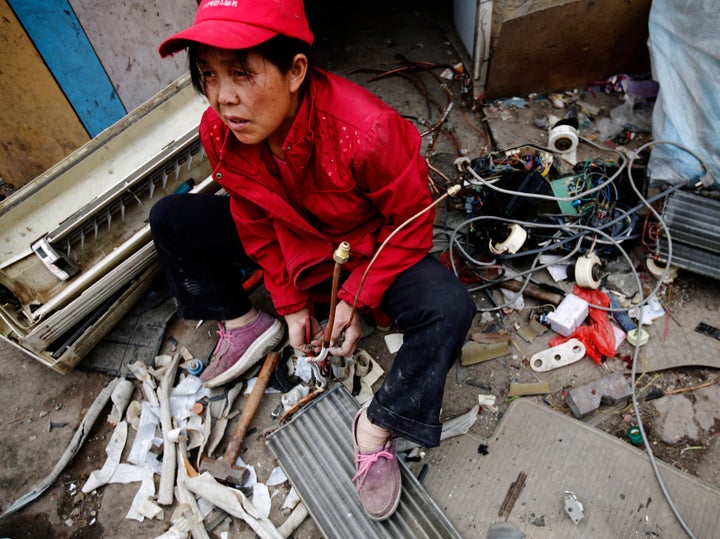 Given the flood of enticing deals for smartphones, laptops and other electronic gadgets, it should be no surprise that discarded electronic gadgets make up the fastest-growing waste stream on the planet and that the U.S. produces more of that waste than any other country.
Of the 3.412 million tons of e-waste generated in the U.S. in 2012, 1.87 million tons went to landfill and only 29 percent was recycled.
Even recycling may not be as environmentally friendly as people might think. A project by the Basel Action Network attached GPS trackers to old electronics sent to recyclers across the U.S. and found that around a third were sent overseas, with final destinations including Kenya, Pakistan and Thailand. Many of those countries have large informal waste-picker workforces, unprotected by basic health and safety considerations. The workers who dismantle e-waste are exposed to dangerous fumes from toxic metals such as lead. These materials can also leach into soil and water supplies.
No one is saying we have to ditch electronic gadgets altogether. But besides pushing for stricter e-waste laws, there are ways to reduce your own footprint.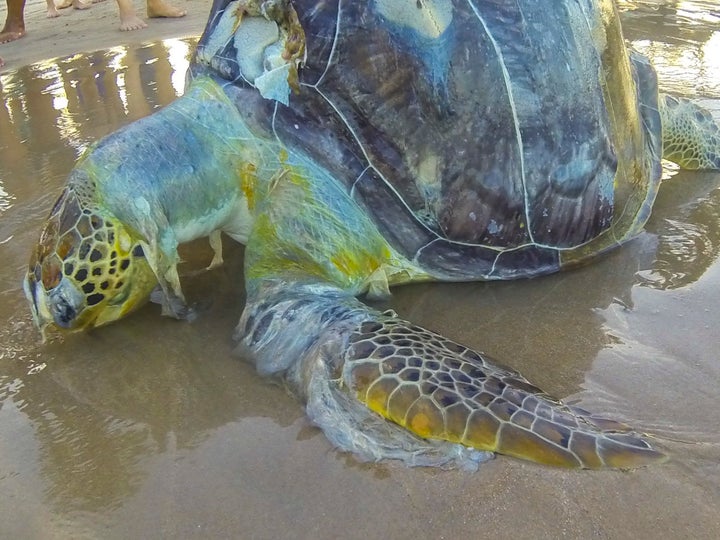 Plastic is a big feature of Black Friday, whether it's the product bought, the plastic bag for carrying it home, or the plastic wrapping in which an online purchase arrives.
And its impact of all that plastic is heartbreaking. Marine animals eat it and feed it to their young because it smells like food. People ingest it through tiny plastic fibers found in drinking water around the world. The U.S. has the highest contamination rate, with 94 percent of tap water containing plastic fibers.
The amount of plastics entering the seas continues to increase. It's estimated there will be more plastic than fish in the oceans by 2050.
To mitigate the impact, return recyclable bags to the store and try to avoid disposable plastic products that have no real value. With everything you buy, consider whether it's really needed, whether it's really wanted and whether you'd purchase it if it weren't on sale.
3. Every American generates around 80 pounds of clothing waste a year.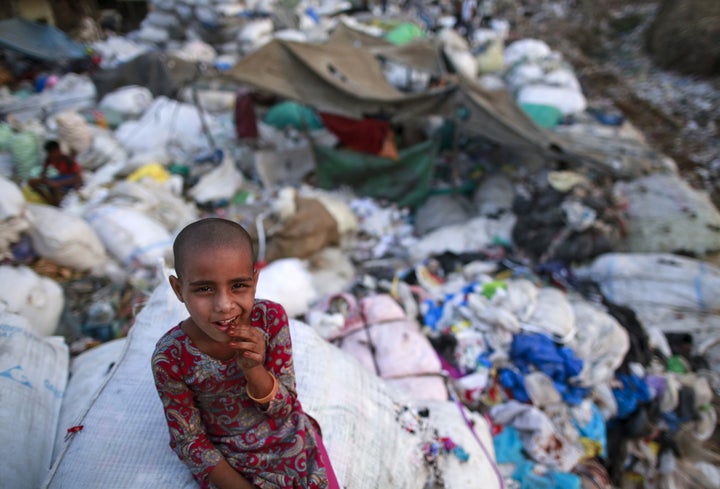 Fast fashion brings an unending stream of cheap and disposable clothes for sale. The old seasonal model for new collections has largely been ditched, with some fashion chains producing up to 50 collections a year.
Globally we buy 80 billion new pieces of clothing a year. The average American generates around 80 pounds of textile waste a year, much of which ends up in landfills, decomposing and emitting gases and the chemicals used to produce the garments. It takes decades for these to fully decompose. The $3 trillion fashion industry is the fifth most polluting industry on earth.
So what's the answer? Brands like H&M provide in-store recycling facilities, but recycling only gets us some of the way. Modern synthetic mixed fabrics are hard to recycle into new clothing at a price and a quality that people want.
For more content and to be part of the 'This New World' community, join our Facebook Group.
HuffPost's 'This New World' series is funded by Partners for a New Economy and the Kendeda Fund. All content is editorially independent, with no influence or input from the foundations. If you'd like to contribute a post to the editorial series, send an email to thisnewworld@huffpost.com.