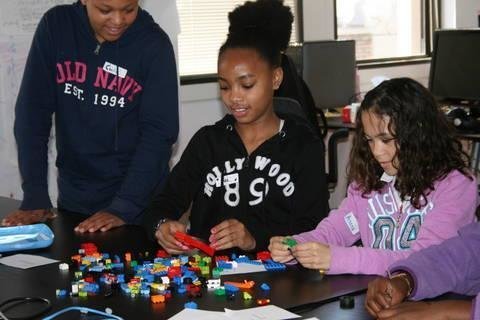 This is the third blog in my series, The Pulse of Africa talking with Global Africans working in Africa and across the Diaspora. It takes an inside view on Africa's progress, issues on arts and culture, technology and opportunities in this decade. See the series here.
Let's face it, I am a geek. I wear this badge proudly and boldly. It is a blessing my two geeky parents gave me: education and access to the world. I am a member on Facebook of African American Women in Technology group. I am fortunate and as an artist friend calls me, privileged, but I do not take it lightly. I am aware and extremely conscious of what others do not and did not have growing up. So, I am a believer that if you have access and information, share it and assist those who need it. I believe information and access is key to changing the world. It will make things better. And technology is one of the key places to begin to make more accessible.
I stumbled upon Black Girls Code online one day and was happy to hear from Kimberly Bryant, its founder when I began to explore Global African people to blog about this year. Black Girls CODE is a non-profit organization dedicated to teaching girls ages 7-16 from underrepresented communities about computer programming and digital technology.
Kimberly Bryant is a geek with great intentions and I just love to see women creating opportunities for others in technology. A biotechnology/engineering professional who worked in the biotechnology arena for such companies as Merck, Dupont , Pfizer and GenTech, she exemplifies what technology education can do for black women and as an engineer and a technology entrepreneur based in San Francisco, she founded Black Girls Code in April 2011.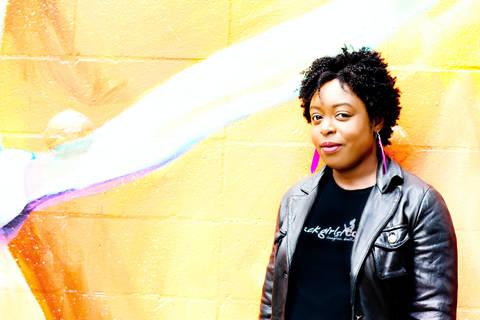 Kimberly Bryant, founder. Photo courtesy of Black Girls Code.
Black Girls Code was founded in 2011 to introduce girls of color from underrepresented communities to computer programming through workshops and after school programs that teach basic programming skills in Scratch, Ruby on Rails and other contemporary programming languages. The program is designed to help build a future for very bright yet often very isolated young ladies by connecting them with visionary members of the technology community to foster opportunities for their continued exposure to STEM fields such as computer programming and the eventual entry into the workforce as tech entrepreneurs and leaders.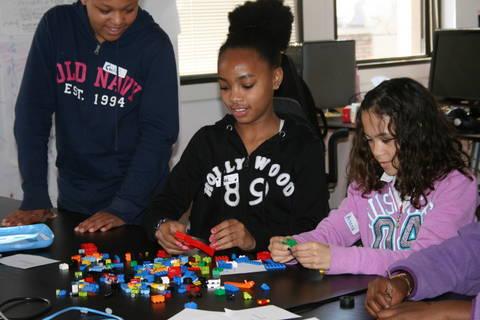 Girls at work. Photo courtesy of Black Girls Code.
The program includes six weeks of afterschool classes focused on allowing the participants to explore various technology concepts and encourage exploratory learning and discovery using tools such as Scratch, Alice, KidsRuby, etc. Trained course instructors and TAs/mentors are available to support student's engagement in learning activities. The foundation of our class structure is built around a team model which pairs girls into teams of 4-5 students who work jointly on group projects throughout the cohort. The six week class module also includes field trips to local technical companies and guest industry speakers. The summer enrichment program consists of week-long intensive classes in programming and robotics. Classes will include multi-age students from 7-14.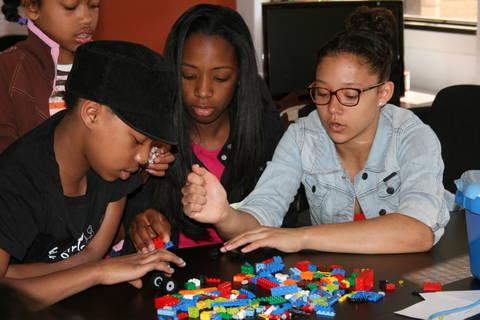 Girls at work. Photo courtesy of Black Girls Code.
Recent activities with Pivotal Labs in San Francisco as part of the annual Golden Gate Ruby Conference and classes for kids at the Silicon Valley Code Camp have broadened awareness of the fledgling group and demonstrated that girls of every color have the technical inclination and logical reasoning skills to become extremely creative programmers.
As a geek, it is nice to see black girls rock technology. And as a young woman who went into architecture, I recall hanging out with engineering students in college looking to change the world. Bryant reminds me of that time and she is bringing that excitement to black girls.
Calling all HuffPost superfans!
Sign up for membership to become a founding member and help shape HuffPost's next chapter