 Earlier today, a federal jury in Georgia found former Valdosta State University (VSU) President Ronald Zaccari personally liable to the tune of $50,000 for violating the due process rights of former student Hayden Barnes.
Barnes was expelled from VSU in 2007 after posting a collage on Facebook mocking the university president's plans for a parking garage. Barnes had protested the garage plans on the grounds that there were more environmentally friendly and cost effective ways to deal with the university's congestion problem. In expelling him, Zaccari claimed that, because the collage referred to the parking garage as the "S.A.V.E.-Zaccari Memorial Parking Garage," Barnes was a "clear and present danger" to campus.
The "S.A.V.E." in the collage title referred to an environmental group on campus that Barnes believed had fallen down on the job, and "memorial" referenced Zaccari's reported claim that he regarded the parking garage as part of his legacy.
Here is a faithful reconstruction of the original, blurry, and allegedly "threatening" collage: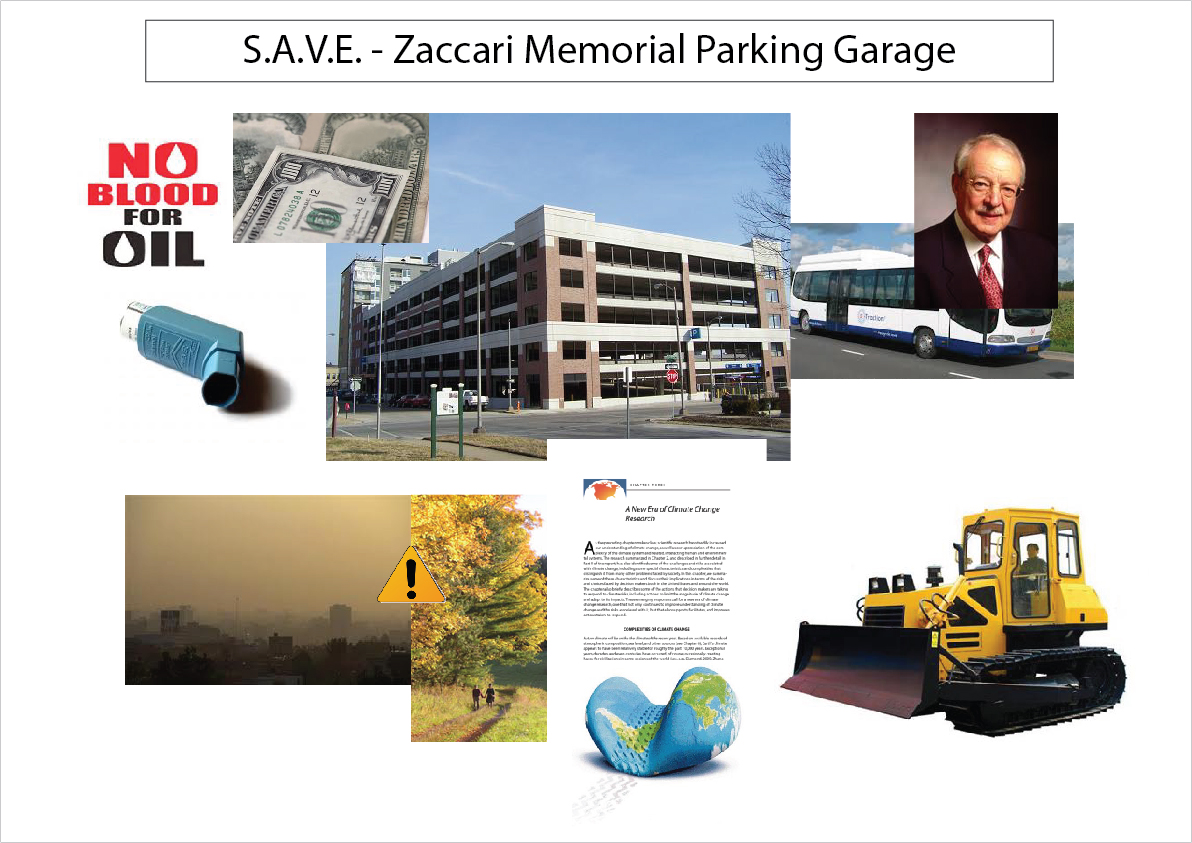 The $50,000 award is significant primarily because it was assessed against the former president in his personal capacity, which should serve as a warning to administrators who wish to play fast and loose with student free speech and due process rights. How much Zaccari will have to pay in attorneys' fees for the five-year legal odyssey has not yet been determined.
More details about this epic case can be found in FIRE's press release.
Related
Popular in the Community