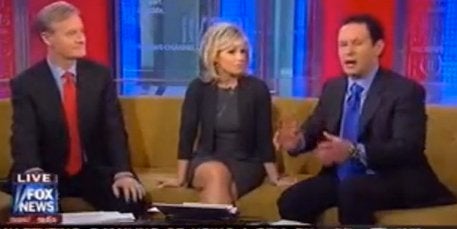 Carlson said Time magazine honored "protesters and their movements all across the globe, from the revolts in Egypt against Hosni Mubarak, to the Occupy Wall Street movement." Kilmeade shot back, "are you kidding me?"
While Kilmeade wondered why Steve Jobs, Rep. Gabrielle Giffords, or Admiral William McRaven (Time's runner-up) were not selected, he seemed particularly perturbed by the inclusion of Occupy Wall Street in Time's cover story.
"That's unbelievable," Kilmeade said. "They equate the uprising of the Egyptian people after 50 years of repression, to a bunch of people in Zuccotti Park who don't like Wall Street bankers."
Carlson told Kilmeade that she thought Time "got away from the political arguments by putting them all into one pot, or at least they attempted to."