A terminally ill bride-to-be refused to let a rare type of incurable cancer stop her from marrying the love of her life.
In hospice, surrounded by loved ones, Madisonville, Tennessee, resident Ronda Bivens married the father of her two young children Thursday in an impromptu service organized by family and friends.
"She wanted to have a beautiful wedding, and I wanted to give her that," Ronda's husband, Matt Mager, told HuffPost.
Ronda's best friend, Amanda Dalton, was among those who helped organize the nuptials.
"It was friends calling friends, getting everything together," said Dalton, who helped get Ronda into a donated wedding dress. "We called the county clerk's office ― they sent someone out ― and we got a preacher. It happened literally within a couple hours once we got it rolling."
Ronda's wedding day, which was also her 28th birthday, came after more than a year of chemotherapy, radiation and the amputation of her right leg, with Matt all the while by her side.
"He is like one of a kind," said Dalton. "He's been there nonstop for her since the beginning. He loves her unconditionally. That's the truth."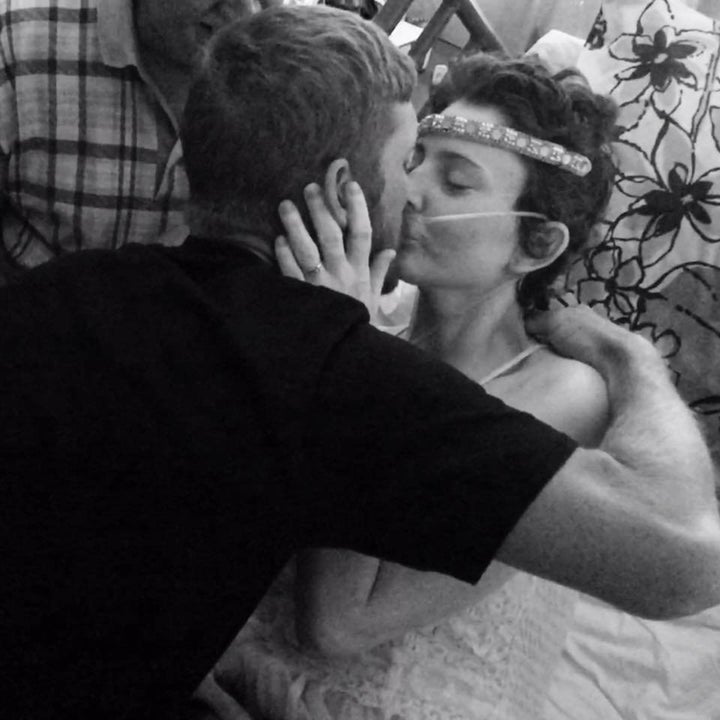 Doctors in February 2016 diagnosed a lump on Ronda's ankle as epithelioid sarcoma, a rare type of a cancer that affects only 1 in 2.5 million people. Unfortunately, doctors years earlier had misdiagnosed the lump ― first as tendinitis and then as a torn tendon, Matt said.
Ronda's doctors amputated her leg in May 2016, but by then the cancer had spread to her lungs.
"They told us right off the bat there was no cure," Matt said. "They said, 'We can just do what helps.' But everything they've done has just made it worse. It's financially wrecked us, and I've had a front row seat to my best friend dying. It's the hardest thing I've ever done. It's very emotional."
Because epithelioid sarcoma is so rare, it's not a disease doctors were aware of until the 1970s, and even today many doctors are reportedly not as familiar with it as perhaps they should be.
In an online post after her diagnosis, Ronda urged anyone who comes across a lump or bump to take it seriously.
"Never in a million years would I or anyone else thought this would be cancer but it is," she wrote. "So please everyone, if you find a bump of any sort go to the doctor. Go to a bunch of doctors for second opinions. Maybe if I did, instead of believing all these other misdiagnoses, things would be different."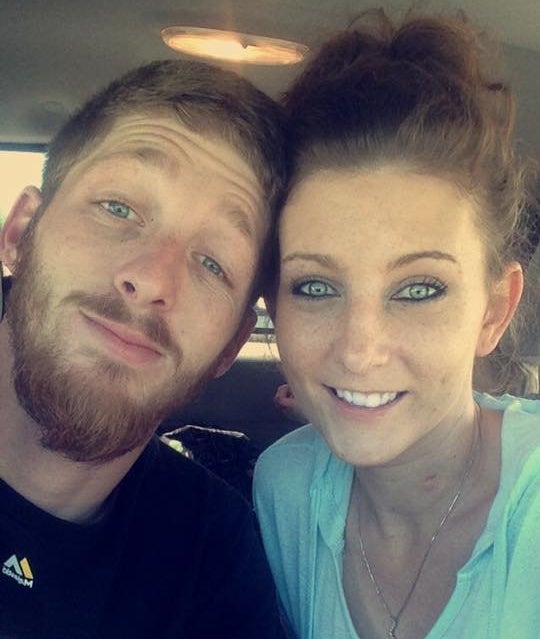 When her condition worsened last week, Ronda was admitted to the intensive care unit at Vanderbilt University Medical Center in Nashville, where the couple received devastating news: Her cancer had spread to her brain.
"The doctor told us they found a tumor on her brain and the cancer had basically taken over her lungs," Matt said. "They said the left lung had stopped working and the right lung was infected. They told me she had only a few days to live."
According to Matt, they were presented with two choices: Doctors could sedate Ronda and put a breathing tube down her throat or he could take her home and make her comfortable.
"She wanted to come home, so we're home now," he said. "I hold her hand every day and am trying to focus on the time we have. She's on a morphine pump to soothe her pain, so she's in and out of it. But when she comes in, she's still the same fighter. I can't even tell you how strong she is.
One of those moments of clarity was on the couple's wedding night.
"She woke up last night and she was so excited about the wedding," Matt said. "We sat there and talked about it for an hour. She asked to see the wedding photos. We looked at them, laughed and cried and held each other."
The couple, who have known each other since childhood, have been together since they were teenagers.
"She's got the most beautiful eyes ― eyes you can't get away from," Matt said.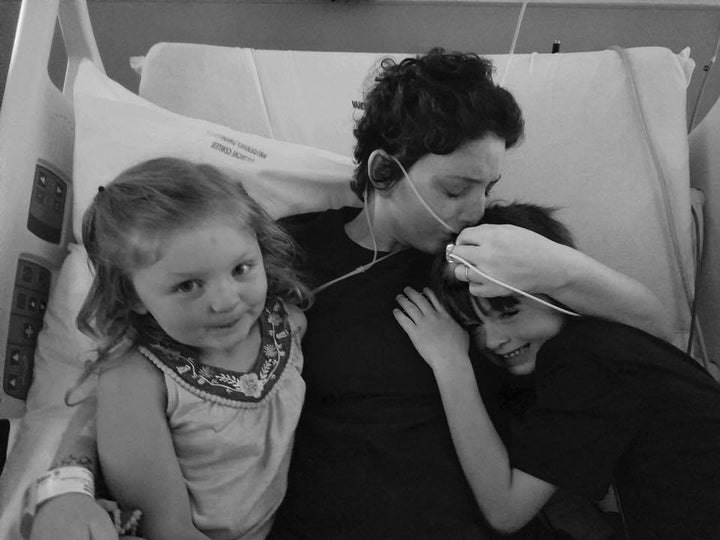 They have two children, a 6-year-old son, who just graduated first grade, and a 4-year-old daughter. Matt said the couple's daughter is too young to understand what's going on, but their son is heartbroken.
"I told him his mother is going to heaven soon," Matt said. "I've sat there and talked with him and cried with him. I had to tell him it ain't going to be same. It's hard ― no 6-year-old should have to hear that."
Friends of the family have created a GoFundMe page in an effort to help with medical and living expenses. Matt, who works as a roofing contractor, has had little time to work since Ronda's diagnosis. As of Friday, more than $500 had been raised.
Ronda, who was unable to participate in this story, recently shared her thoughts on Facebook:
"I've seen better days, but I've also seen worse. I don't have everything that I want, but I do have all I need. I woke up with some aches and pains, but I woke up. My life may not be perfect, but I am Blessed."
Matt said that, while he has little control over what happens next, there is one thing he is certain of: "Our children will never forget her. I tell her every day the kids are never not going to know who you are."
UPDATE: Ronda Mager died surrounded by her family and friends, her brother-in-law reported on June 8.