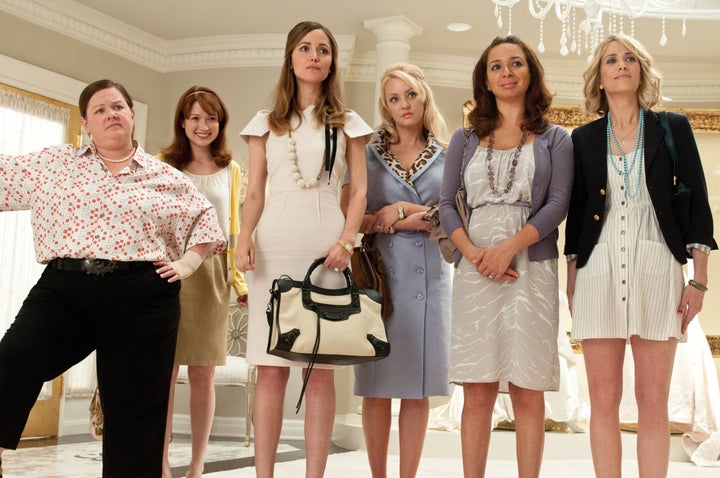 Beyond the anticipation of two hours of solid storytelling and big laughs, the buildup to the new Kristen Wiig-starring flick "Bridesmaids" put the future of women in comedy on its back. If it was a hit, the door would be open for a whole new world of raunchy, lady-centric ensemble comedies; if it failed, many people might point to it as some bizarrely conclusive proof that the world doesn't want to see women in those roles.
Speaking to NY Magazine's Vulture blog, director Paul Feig discussed how excited he was at the strong opening weekend profit, as well as the overwhelmingly positive critical success the movie has garnered. When asked about a potential sequel, he couldn't hide the good news.
"Who knows? I mean, it depends how we do in the next couple weeks, but I know there's definitely ... it's already been brought up," he said. "So, um, you know, when you get a group that's this deep and this good, it's a crime to not use them again. You just want to make sure that you do it as well as you did the first one and try to make it better, even. So, we're up for the challenge."
If the box office surge continues, come 2013, we may see Kristen Wiig getting married on screen. Or somehow screwing it up, in any case.
Calling all HuffPost superfans!
Sign up for membership to become a founding member and help shape HuffPost's next chapter