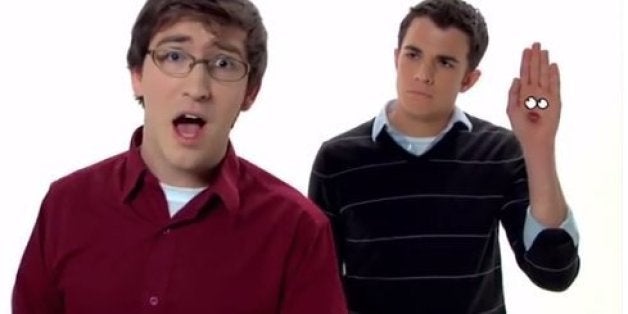 The Internet's favorite sketch comedy duo is getting a shot at its very own TV show.
Comedy Central is adding to its already impressive list of original shows by giving BriTANick, the online sketch duo made up of Brian McElhaney and Nick Kocher, a half-hour scripted pilot.
According to The Hollywood Reporter, the show -- which will also be called "BriTaNick" -- will see McElhaney and Kocher playing exaggerated versions of themselves and feature stories based on their real lives. "BriTANick" will join a slew of other of the network's popular comedies, such as "Broad City," "Inside Amy Schumer," "Workaholics," "Key and Peele," "The Kroll Show" and "South Park."
For those who may still be wondering why McElhaney and Kocher deserve to have a show alongside these comedies, here's our version of proof:
When they hit it, they hit it big.
The two gained recognition and popularity when their video "Academy Award Winning Movie Trailer" went viral and was nominated for "Viral Video of the Year" at the Comedy Awards in 2011.
No one else has ideas like theirs.
With their heightened popularity, they then turned some heads by getting actor Danny Pudi ("Community") to help with a follow up to their bizarrely hysterical video "A Monologue For Thee." The video below is "A Monologue for Three." (Get it?)
They have friends in high places.
They bring their own charm to any role.
Although they were only around for one episode, they'll forever be the two guys to whom Barney Stinson passed the Bro torch during the final season of "How I Met Your Mother."
Oh, and they're basically movie stars.
So hopefully you'll join us in being utterly thrilled to see what these two can do with their very own show.
REAL LIFE. REAL NEWS. REAL VOICES.
Help us tell more of the stories that matter from voices that too often remain unheard.