WASHINGTON -- The scientific research community was left disappointed after lawmakers on Monday night unveiled a new spending bill that only partially restores the funds cut by sequestration.
The omnibus appropriations bill put together by House Appropriations Chair Hal Rogers (R-Ky.) and Senate Appropriations Chair Barbara Mikulski (D-Md.) sets funding for the National Institutes of Health at $29.934 billion for the next year. That represents a $1 billion increase from where NIH's funding levels stood in 2013, after sequestration, transfers and the re-programming of funds affected the agency.
But the NIH budget target falls short of what both the White House and Senate Democrats wanted. House Democrats said it was $714 million less than "the 2013 enacted level" of $30.648 billion. According to the NIH's own numbers, meanwhile, it is approximately $950 million less than its 2012 level. In fact, the number is lower than during President Barack Obama's first year in office and, when adjusted for inflation, is lower than it was in every year but the first of the George W. Bush administration.
"The FY14 omnibus spending bill falls short of restoring funding for lifesaving National Institutes of Health (NIH) biomedical research," said Carrie Wolinetz, president of United for Medical Research, a coalition of leading research and medical institutions. "The proposed package won't adequately reverse the damage done by last year's budget sequester and ensure the nation's biomedical research enterprise makes continued progress in lifesaving research and development."
In putting together a budget for the NIH, appropriators juggled a number of competing interests. Lawmakers generally favor spending on scientific research. Even conservatives in Congress had called for alleviating the NIH sequestration cuts. The director of NIH considers House Majority Leader Eric Cantor (R-Va.) an ally.
But money is tough to come by. And while the $1.1 trillion omnibus spending bill provides $63 billion in sequestration relief over the next two years, that money is split evenly between non-defense and defense accounts. Within the non-defense universe, there were many agencies demanding an injection of funds.
Lobbyists pushing for scientific research had been hopeful that Congress would rally around the cause. When the number came in on Monday night, they were more dispirited than shocked.
"This funding level is a bit of a disappointment," said a science lobbyist who asked for anonymity to speak candidly. "While we understand we remain in a difficult fiscal environment, this budget leaves the NIH $700 million underfunded as compared to the pre-sequester levels. That is hundreds of potentially life saving research grants unfunded."
When arguing his case last year, NIH director Francis S. Collins said potentially groundbreaking projects could be dismantled or may never get off the ground if full funding isn't restored. The NIH calculated that the 5 percent cut it endured because of sequestration resulted in about 640 fewer competitive research project grants. Because the new omnibus bill doesn't fully restore the sequestration cuts, let alone keep up with inflation, many of these projects are now complete goners. Others could potentially get a lifeline.
It's a mixed bag, said Benjamin W. Corb, director of public affairs for the American Society for Biochemistry and Molecular Biology. "While there remains much ground to make up, and the scientific community needs robust and reliable funding levels moving forward, we are glad to see Congress begin to take the steps necessary to reinvest in the national scientific enterprise," he said.
A spokesperson for the NIH said that the agency does not comment on pending budget allocations.
2001: $20.45 billion

2002: $23.32 billion

2003: $27.16 billion

2004: $28.03 billion

2005: $28.59 billion

2006: $28.56 billion

2007: $29.17 billion

2008: $29.60 billion

2009: $30.54 billion

2010: $31.23 billion

2011: $30.91 billion

2012: $30.86 billion

2013: $28.93 billion

2014 proposed: $29.93 billion
Support HuffPost
The Stakes Have Never Been Higher
Before You Go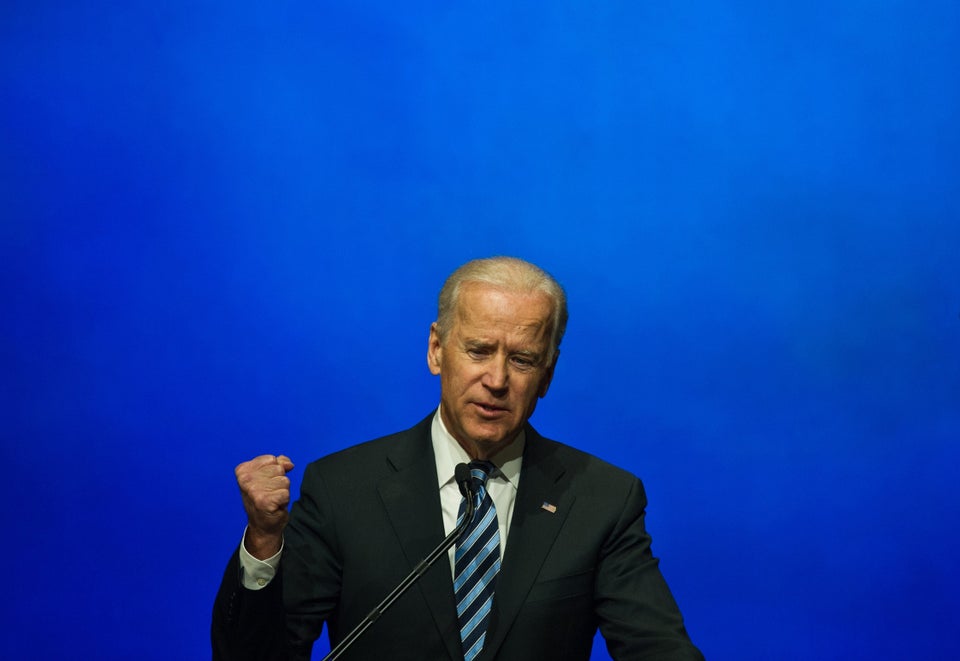 Politicians Give Back Pay In Solidarity
Popular in the Community