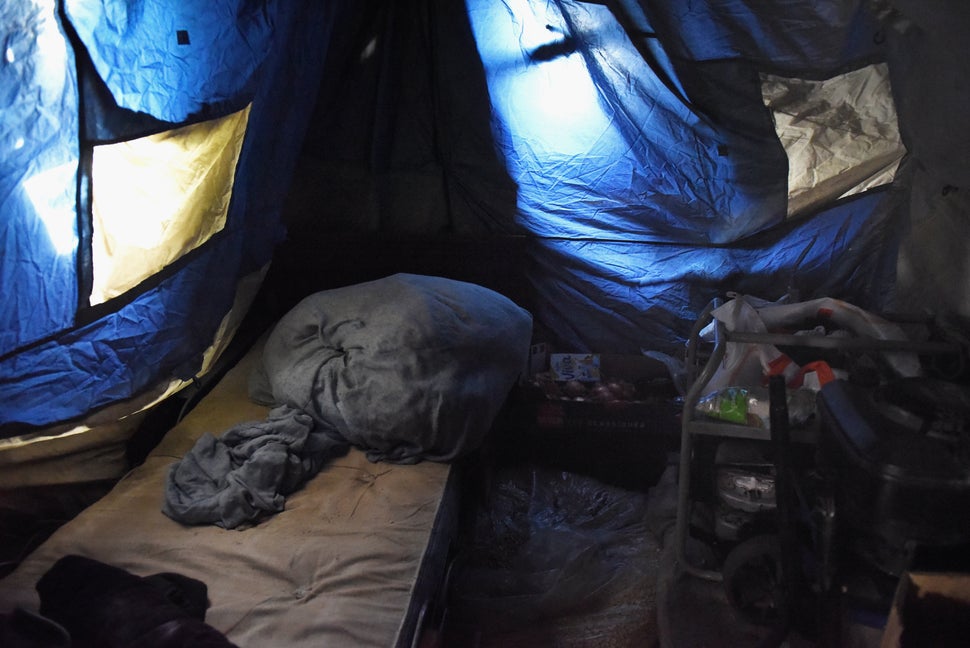 Photos taken inside the living spaces of migrants and refugees in the Calais "Jungle" show inhabitants' efforts to make themselves a home away from home.
The Jungle is a makeshift camp in northern France, near the tunnel connecting the country with the United Kingdom. The site has existed as a temporary accommodation for migrants and refugees since the early 2000s, but its population has swelled in the last several months as more and more people from around the world have arrived, hoping to settle in Europe. Many of the Jungle's approximately 4,000 inhabitants eventually want to reach the U.K. to work or join family.
The camp is in dire condition, with its shacks and tents vulnerable to the region's winter winds and rains. A group of U.K. researchers, supported by Doctors of the World and the Economic and Social Research Council, said in an October report that the camp had water sources containing E. coli and Coliform, overflowing toilets and a lack of debris collection.
Photos of the Jungle inhabitants' homes, taken last August by U.K.-based photojournalist Mary Turner, show their varied attempts to add comfort and familiarity to their lives -- through belongings such as a poster of a Paris Saint-Germain soccer player, an Arabic-French dictionary, playing cards, religious books and figurines, and stuffed animals.
"There are no people in these photographs, but their voices are everywhere," Turner wrote in a post introducing her photo series. "They are grubby and bleak because that is the reality of what life is like there."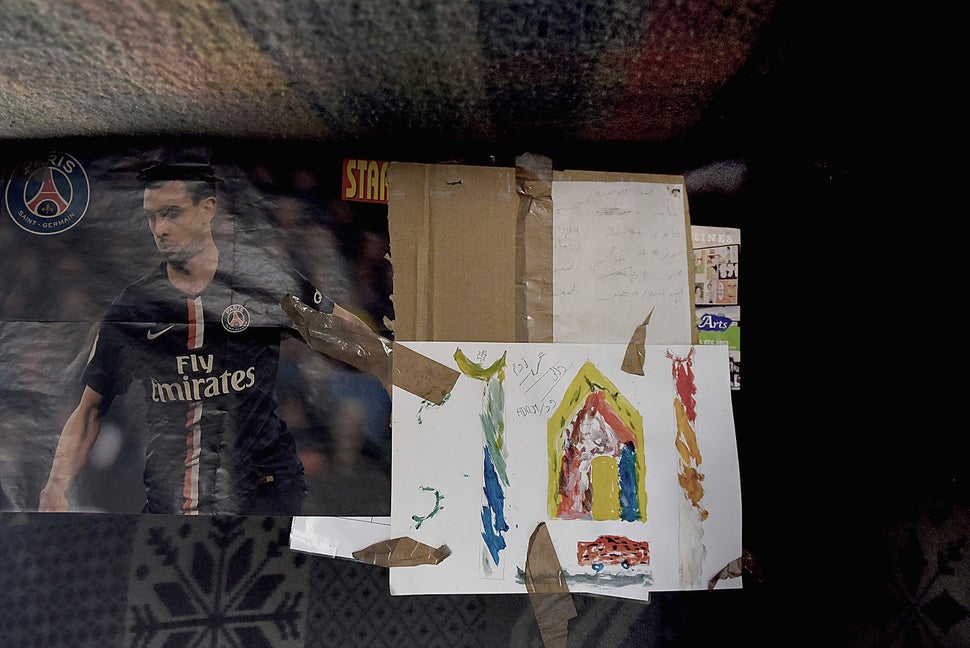 On Monday morning, authorities in Calais began tearing down shelters in the southern section of the camp, as part of a plan to demolish half of the Jungle. Riot police released tear gas while activists, migrants and refugees protested, and shelters were set on fire.
Officials said between 800 and 1,000 people in the camp would be evicted or relocated, but local groups said the number is actually closer to 3,500.
Fabienne Buccio, prefect of the Pas-de-Calais department, recommended earlier this month that evictees either move to heated containers that the government had opened near the Jungle, or go to refugee reception centers in other areas of France.
Many refugees don't want to go to the government receptions centers because they believe going further away from the English Channel may slow down their journey to the U.K., Clare Moseley, founder of local nonprofit Care4Calais, told The WorldPost.
Some other Jungle inhabitants had also moved to the Grande-Synthe refugee camp, a swampy site in the nearby town of Dunkirk that in recent months mushroomed with people wanting to reach the U.K.
Take a look at Turner's photographs and the Jungle inhabitants' stories below.
Read more about refugees in France:
Calling all HuffPost superfans!
Sign up for membership to become a founding member and help shape HuffPost's next chapter
BEFORE YOU GO