In an open letter that went viral last week, a mom condemned Cam Newton's touchdown "dabbing" as evidence that he's not a role model, but later changed her tune when she realized she didn't take the time to understand Newton. If anyone's still doubting his status as a "role model," the above video from Tuesday night's "Inside the NFL" showing Newton during the Carolina Panthers game against Washington football last Sunday should offer new perspective.
Already known as a fan-favorite with kids for his touchdown ball giveaway tradition, the segment shows a mic'd up Newton spending time with young fans on the sideline pre-game, offering up words of encouragement and chest-bumps.
And of course, his little fans love to do the Dab -- the same dance that apparently offended the aforementioned mother and her 9-year-old daughter.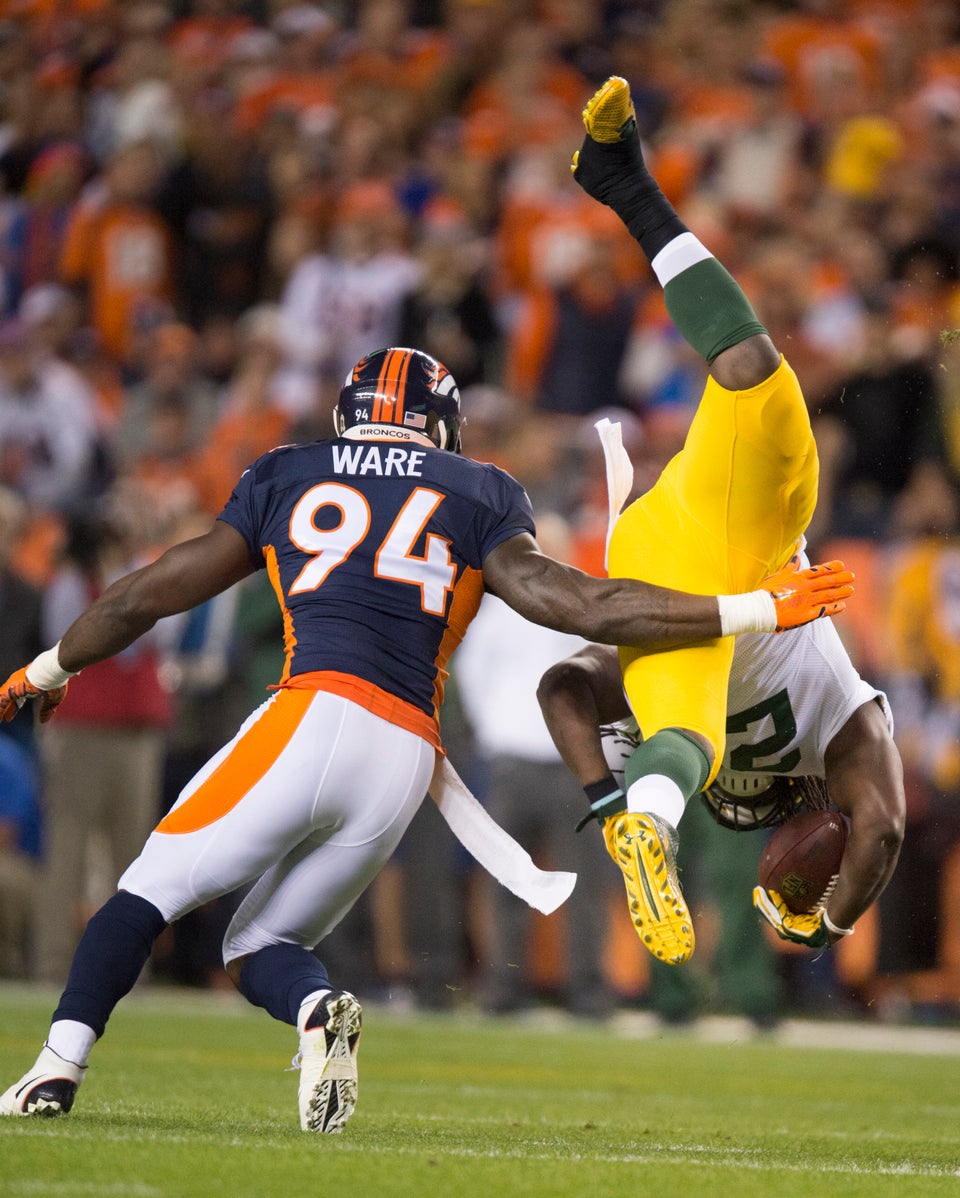 Amazing Photos From The 2015 NFL Season
Related