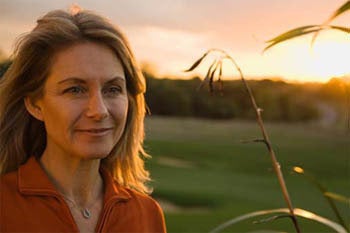 As a divine being, a Soul, you bring spiritual light and love into this world.
You create a space for grace to be in your life.
Dr John-Roger
Can we create the conditions in which we lead grace-full lives? And if so how? Is it even possible to expect to live gracefully, with the world in so much chaos? My view is that there has never been a better time.
To live in grace is surely to experience our burdens being lifted from us from time to time; that our passage becomes smoother and more enjoyable, even when conditions seem hard to bear.
From Dictionary.com, here are some definitions of grace:
a.
the freely given, unmerited favour and love of God.
b.
the influence or spirit of God operating in humans to regenerate or strengthen them.
c.
a virtue or excellence of divine origin: the Christian graces.
d.
Also called state of grace, the condition of being in God's favour or one of the elect.
Here are some of the attributes that I believe can lead towards living more grace-fully:
1.Surrender...
... to a higher power
Let go of trying to control outcomes that may be beyond your sphere of influence. This is not so easy if you like to know what is going on, to make things happen exactly the way you want, and to direct the future. These days the future appears uncertain at best, so to try to control it is very frustrating. No wonder so many are suffering from sleeplessness. Click here for my earlier post on Sleeping Well.
A higher power you might see as God, or the Universe, or simply life itself. Years ago, travelling in India, I came to realize that there is much more to life than meets the eye. This "much more" is something extraordinary and life-sustaining. Grace seems to be part of it.
I do not at all understand the mystery of grace -
only that it meets us where we are but does not leave us where it found us.
Anne Lamott

2.Sacrifice and forgive....
.... the negative emotions: fear, doubt, anger, resentment, guilt, blame, shame
To dwell in negative emotion is to drain your energy and leave you feeling depleted and discouraged. To unblock the drains has two meanings. One is to release the negativity that may be clogging your thinking and well-being. Another is to let go of attitudes, relationships or some commitments that may be exhausting you.
Forgive yourself, not always so easy. Forgive others you feel have wronged you. You cannot change the past. You can create the future you would like to enjoy.
You are so weak. Give up to grace.
The ocean takes care of each wave
till it gets to shore.
Jalal ad-Din Rumi
3.Cultivate faith and trust
People who work in the arts fields - writing, painting, acting, music, sculpting - get used to a certain lack of security and develop ways to sustain their confidence and energy levels. A successful novelist friend uses these statements, which I love.
I am trusting and patient
I am calm
I understand that everything is happening perfectly
I have faith

Gracefulness has been defined to be the outward expression
of the inward harmony of the soul.
William Hazlitt
4.Serve with compassion...
.... give to those who can benefit from you
Anguish and anxiety trap us in a narrow vision of what is possible, for ourselves and others. The good news about bad news is that it can awaken our sense of compassion for those who are in a worse state than our own. Expressing empathy through action can serve you as much as those you serve.
In my recent post about Service I explored the value of our giving and serving.

5.Be thankful...
.... for all of the good you enjoy right now
Gratitude opens a channel (and the heart) for receiving. However little you feel you now have, and the losses you may have had to bear, be mindful of those blessings which in the past you may have taken for granted. Even small things, taken into account, can help you to relax and feel better.
Gratitude and grace seem to go hand in hand. I have found that when I have been grateful in a less than pleasant situation, grace has extended a friendly hand to me, a gift of some kind.
Grace is available for each of us every day - our spiritual daily bread -
but we've got to remember to ask for it with a grateful heart
and not worry about whether there will be enough for tomorrow.
Sarah Ban Breathnach
6.Be the blessings that you are..
... keep going!
It may just be one small step at a time, but each step you take will make a difference. It may not be the "perfect" step. If not, you will learn from it, so in that way each step will always be perfect.
Know that beneath the razzamatazz that is daily life, you are unique, and rich with many blessings in your innate nature. We all are.
7.Be prepared to be pleasantly surprised...
.... expect the best
As you stay open to expect the unexpected, you never know what good might be waiting for you around the next corner. Allow yourself to receive the best for you.

Grace is clear Spirit energy that comes to you without any conditions on it.
Dr John-Roger
As we grow aware of and appreciate the smallest signs of grace showing up, more are likely to meet us. What we celebrate, we receive more of. May you be enriched and rewarded with many blessings of grace in this coming holiday season.
Hayley Westenra sings Amazing Grace:
Have you ever been aware of the presence of grace in your life? Who do you consider to be a grace-full or gracious person? How do you think we could experience more grace as a way of being? I would love to hear from you.
Please feel free to leave a comment below, or contact me at clearresults@mac.com
Please retweet or pass to friends who may benefit from this post. For updates on The New Wealth Book, click here: The New Wealth Book blog The latest: New Wealth, True Wealth, Wealth with Heart.
For information on my future blogs, click on Become A Fan at the top.
Related