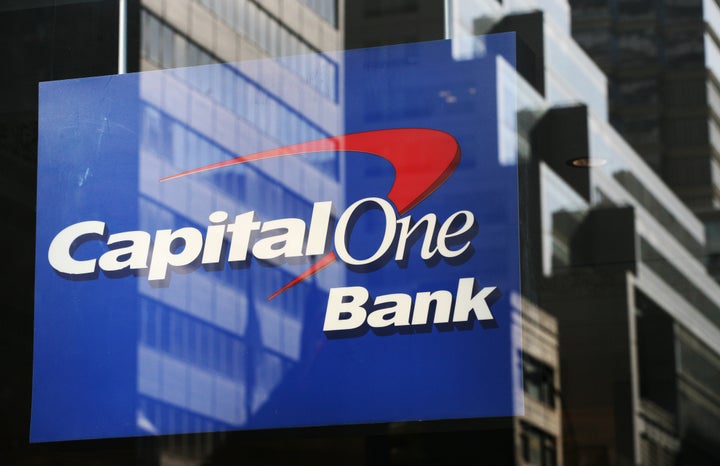 AMSTERDAM/CHARLOTTE, North Carolina (Sara Webb and Joe Rauch) - Capital One Financial Corp plans to buy ING Group NV's U.S. online bank for $9 billion in cash and stock, freeing the Dutch bank to repay bailout funds and sever its state ties.
ING is in the throes of a wrenching restructuring, forced on it as a condition of a 10-billion-euro state bailout during the 2008 financial crisis.
The European Commission and ING agreed on a restructuring plan in late 2009, the most surprising part of which was a mandate that ING sell its U.S. online banking operations.
But ING has made clear it wants to be freed of its state shackles, as that would lift restrictions on making acquisitions and give it more flexibility on pricing and allow it to compete more easily.
The Capital One deal caps a long list of divestments by the Dutch bancassurer.
It has raised at least 5.4 billion euros from the sale of assets including its Asian private banking assets and insurance operations in Canada, Taiwan, Australia and Chile, and agreed to sell most of its real estate investment management operations to CB Richard Ellis and other parties in a deal worth $1.1 billion.
But it still must complete the sale of ING Direct USA, and spin off its U.S. European and Asian insurance operations in two separate IPOs next year. It also plans to divest its Latin American insurance business in the next few months.
Last month, ING paid 3 billion euros to the Dutch state, which included a 50 percent premium, and said at the time that it would repay the remaining 3 billion euros by May 2012.
With the proceeds from selling its U.S. unit to Capital One, ING could repay the remainder sooner, but Chief Executive Jan Hommen said any decision on early repayment could be dictated by the outcome of a European court case, with a hearing set for next month.
ING and the Dutch state had objected to European Commission calculations on how much state aid it has received. If ING wins the case, that could mean it has to divest less business.
Hommen also dismissed any talk of going on the prowl for acquisitions once the state has been repaid in full.
"I'm not looking to do acquisitions," he told reporters in a conference call.
"We still are in the process of separating our banking and insurance operations, to bring the IPOs to market next year ... we have a lot of work to do."
Lemer Salah, an analyst at SNS Securities, said that he expected ING to focus on expanding its retail banking operations in Europe and emerging Europe once the restrictions are lifted.
"Once they've repaid the state they can really expand their retail operations, through M&A or growth," he said.
ING will receive a 9.9 percent stake in Capital One as part of the deal, with a six-month lock-up on holding the shares, and will have the right to name a director to the U.S. bank's board.
Following the acquisition, Capital One -- a McLean, Virginia-based bank which is best known for its credit card unit -- will leapfrog two places up the rankings of the largest U.S. banks to become the nation's seventh-largest bank by assets, according to SNL Financial, a financial services data firm.
The deal is the latest step in Capital One's efforts to transform itself from its credit card lending roots.
"Capital One is picking up market share at what they feel are reasonable rates," said Matt McCormick, portfolio manager with Bahl & Gaynor Investment Counsel. "They're thinking that now's the time to pick up market share by acquisition. It's a risk, but it's a calculated risk."
The U.S. bank will pay $6.2 billion in cash and $2.8 billion in stock. It will raise $2 billion in new capital and will offer debt of about $3.7 billion to help finance the deal, which is expected to close around the end of the year.
According to SNL Financial, ING Direct USA is the 20th-largest U.S. bank. As of March 31, Capital One had $199.3 billion of assets.
Capital One said it expects to realize "modest" cost-savings of $90 million from the deal, and funding savings of $200 million annually. It said the deal would be accretive to earnings per share in 2012 and would result in "mid-single digit accretion" in 2013.
Shares of Capital One closed up 2.4 percent at $49 on Thursday.
Morgan Stanley, Barclays Capital and Centerview Partners LLC acted as financial advisers to Capital One and Wachtell, Lipton, Rosen and Katz, Mayer Brown and Loyens & Loeff acted as legal advisers. Deutsche Bank advised ING.
(Additional reporting by Maria Aspan and Ben Berkowitz in New York; Editing by Jon Loades-Carter)
REAL LIFE. REAL NEWS. REAL VOICES.
Help us tell more of the stories that matter from voices that too often remain unheard.