The Pop-Up Chapel project now has its chapels. Yesterday, the project's creators announced the two designs that will be built in Central Park on Saturday. Over the course of that one day, 24 same-sex weddings will take place inside the two chapels, which will be built at the prime location of Merchant's Gate, near Columbus Circle.
The winning designs, chosen from a pool of 56 entrants, each boast intriguing concepts. One, by interior design firm ICRAVE, is a shimmering canopy of rainbow-hued ribbons in an eight foot by eight foot by ten foot open frame steel structure. The other, by Z-A studio, is a twisting helix of two honeycomb cardboard pillars that meet on top to form a kiss.
Carley Roney, the editor in chief of TheKnot.com, which is sponsoring the project along with design website Architizer, said the winning designs proved that "constraints can create amazing creativity."
The entrants only had 10 days to come up with their concepts, and because the Department of Parks & Recreation only granted the project a permit that lasts from dawn to dusk, the designs will need to be built in just a couple hours on Saturday morning. The teams will also need to construct their designs on a budget of just $3,000 each.
"It didn't have to really speak to it being a gay wedding, it just had to speak to it being a pop-up wedding," Roney said of the designs. By 7pm, the teams will be pulling down their creations -- which is just as it should be, Roney said. "The wedding is disposable. The marriage lasts forever."
For interviews with the winners and photos of the designs, look at the slideshow below.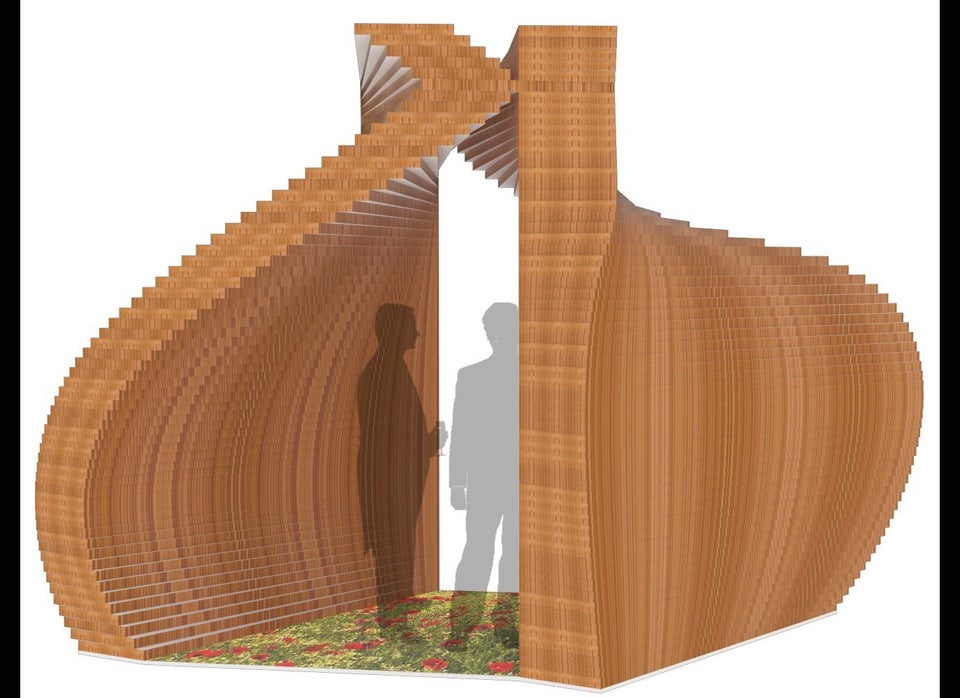 Related
Popular in the Community