 Forget the shoebox under your bed full of wedding photos and ticket stubs -- Facebook has gone ahead and organized your relationship memories in the digital equivalent of a scrapbook. Want to see it? If you're in a relationship on the social networking site, head on over to Facebook.com/us.
Yes, you and your honey are adorable and now you can easily prove it on the internet.
The social networking site launched the new URL at the same time it began rolling out changes to the look of its friendship pages last Thursday.
Of course, Facebook is only using information that users have already made available on the site. In fact, it's just a custom URL for a page that already exists -- users could previously view a couple's history of interactions on Facebook by checking out their friendship page.
What do you think about the change? Let us know in the comments, then click through the slideshow of must-have wedding apps to see other ways technology is impacting couples.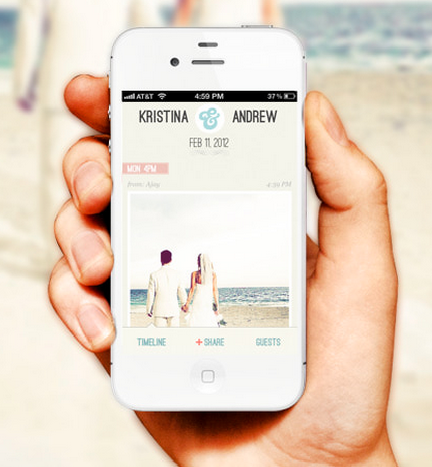 New Must-Have Free Wedding Apps
Popular in the Community