DIANE BIRCH'S "TELL ME TOMORROW"
Diane Birch's sophomore album Speak A Little Louder will be released October 15 on S-Curve Records. A definite evolution from her 2009 debut Bible Belt, Speak A Little Louder represents a creative metamorphosis for the singer, inspired by overcoming numerous spiritual impasses and her journey into womanhood. "There isn't much hiding the heartbreak in this song," Diane explains. "It's about the point of knowing how bad the blow is gonna be but hoping you can just stall reality." Check out the premiere of the track "Tell Me Tomorrow" from the upcoming record.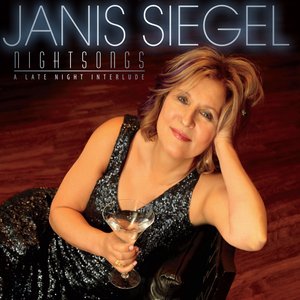 A Conversation with Janis Siegel
Mike Ragogna: Hi Janis, how are you?
Janis Siegel: Hi, Mike, I'm well, thank you! It's been a long time.
MR: Rumor has it you're mixing concrete in a little while. So how does mixing concrete affect your music?
JS: Well, anything that is a repetitive motion like that puts you in a kind of zen state of mind. I get my best ideas in the shower and at the gym, when my body is busy and occupied and my mind is just resting. So mixing concrete definitely falls into that category. Plus it's great for the upper body.
MR: Okay, you've got this new album, Nightsongs: A Late Night Interlude. How did all this interluding start?
JS: This all came about because of shows and a relationship I was developing with pianist John Di Martino, who I actually met at sea...are you getting this? I was on the jazz cruise and I was playing with my own group, but there were these after hours jam sessions on the boat, and John was at the helm, definitely, every night, so I got to sing with him. I know a lot of wonderful pianists but occasionally, there's someone that really piques your interest and you can tell that they're great accompanists, and you can tell that they love songs and they love singers and they draw things out of you. I felt that way with John. So we started working together and we would just hang out and come up with ideas for songs and we started doing gigs together. Nightsongs really developed because I just wanted to go into the studio. It's been a while since I did a solo record. My last one was for Telarc, Thousand Beautiful Things, and I wanted to go into the studio and document what John and I were doing together, with a trio, probably. It was going to be very simple and quick, and of course, it wasn't. It was still pretty quick, but it wasn't simple. We said, "What if we had this? Well what if we had that?" Before you know it, we had a full-blown recording project and the songs just seemed to be a late night vibe, something maybe you put on at the end of the day when you're trying to relax. There are a lot of Latin grooves, which I've become very interested in lately, and John is very conversant in that scene as well. But then, tunes that I've always wanted to record, too, like Randy Newman's "Marie" and Burke's "Midnight Sun."
MR: Yeah, "Marie" is such a classic. You've been with Manhattan Transfer for a long time and had all your hits with them. I'm trying not to offend you here, but it must be challenging to have a solo career when the Manhattan Transfer is such a force of nature.
JS: Oh certainly not, you're not offending me. That's the truth. I haven't had the time to properly pursue a solo career. The Transfer has been my main thing, I'm a harmony singer at heart, but I've been singing outside of the group since the late seventies. It's just something I have to do and I enjoy doing.
MR: Right, and the question I was trying to form through my rambling is how does Janis Siegel know what kind of material she should be doing versus what she does with The Manhattan Transfer? I mean, there's an overlap in the sound, which I guess is unavoidable.
JS: I think, in a general sense, it's anything that moves me particularly in an emotional way that's personally expressive. I know that's for me. When you say there's overlap, I can understand what you mean because a lot of times, I'll overdub my own voice and I'll write a vocal arrangement for myself. I love to do that, that's like my favorite thing to do. I love singing harmonies, so in that sense, there is a little bit of overlap. But I feel like I delve a little bit deeper into Latin rhythms than the Transfer ever would, really, because that's not what we do. I love singing on other people's projects, too. That gives me a wider range of experience, everything from working with a Turkish classical composer. He wrote something for me where I sang the poems of Nâzim Hikmet, and the Beaux Arts String Quartet was behind me. There was that and various pop things and cabaret things and different songbooks. So I have to do that to keep myself sane, really.
MR: You mentioned before how you like Latin rhythms, and I have to tell you that Brasil is one of my favorite Manhattan Transfer albums.
JS: Well thank you! We so enjoyed that project. Really, it's Brazilian pop music.
MR: How did you choose the songs on Nightsongs?
JS: There were songs that I had been working on for quite a while, and "Salvapantallas," or "Love Saves," was one of them. I was hoping to do it with my girl trio JaLaLa and it just never came together. When this project looked like I was going to actually go into the studio, I thought, "Oh, god, I have to do this song," so I finished the lyric. I originally wanted to keep it really simple and guitar-centric, so I contacted Armand Hirsch and Julian Lage to play it together. They're two very, very fine young guitarists in New York City. But then there was a scheduling conflict with Julian and that didn't come together. There are always reasons for this stuff. It killed me. Out of the blue, I called up my old friend Steve Khan and he absolutely jumped on it. He jumped right on it and Jorge Drexler, I listen to him for pleasure. Over the past couple of years, I've listened to most of his music and I want to do that on this record; things like "Midnight Sun," I had been performing in concert. "Sweet September Rain" happened when the Transfer was working on The Chick Corea Songbook because Bob Belden was initially involved in that, and because he knew I was a fan of his, he would send me his own music occasionally and this was one of the pieces he sent me, which was from a move called Three Days Of Rain, and this was the theme. So I wrote the lyric with my boyfriend Rabbi Levin. It seemed perfect for this spot. I wanted to keep the vibe of something you put on when you're sitting with your significant other and you just want to relax. "You're Mine, You," I don't know. I heard Chet Baker do it. Something just grabs you about a song. It's usually musical with me, although it's becoming more and more the words, as I get older I guess it means more to me.
MR: And I guess it's about touching experiences as well. For instance, everybody used to refer to Karen Carpenter as having that "chill factor" when she sang songs like "Superstar." It's goosebump raising. It's that type of stuff.
JS: Yes. I have to have that feeling with every song that I pick. Ann Hampton Callaway's "Slow" is something I've loved since we were a label-mates on Telarc. I got a copy of that and that song just jumped out at me. Beautiful. Except instead of a bossa, like the way she did it, which is beautiful, we took it into the realm of the slow rumba. It's called the Yambu and it really, really worked. I have to compliment the contribution of Luisito Quintero, at this point. He orchestrated all of the percussion for everything on the record.
MR: I have to tell you your swing at "Clair De Lune" was really cool. Please forgive the Manhattan Transfer comparisons, but obviously, that evokes that whole "A Nightingale Sang In Berkeley Square" and "Foreign Affair" vibe. You guys know how to close out an album.
JS: [laughs] Oh that's nice to hear. I can't tell you what a big Janelle Monáe fan I am. She just floors me. That album The ArchAndroid, I thought, "What the hell can she do after this?"
MR: What an amazing album, what a classic.
JS: It's amazing. But either "Say You'll Go" is based on the chords of "Clair De Lune" or there's something that evokes that because she, in her version of "Say You'll Go," has a choral version of "Clair De Lune." But we decided to do this.
MR: Maybe it's from the years of material that's been thrown at you and having such a refined ear, but you do know how to pick your material.
JS: Well, first of all, I've been in the Transfer forty-one years, but I've been singing since I was twelve. So that's a lot of picky material under my belt there. But it's still the same criteria. It's got to give me goosebumps. You know I would love to actually study this neurophysiology of why some music, some chord changes, sounds, rhythms, give you that feeling.
MR: Yeah, well we don't have to get too vedic or ancient monk about it, but aren't there chants that you do at certain parts of the day? Maybe they were onto something.
JS: Well music therapy is a fascinating field and, in a sense, in my own stunted way, I'm trying to use those principles.
MR: What about singing with your musical partner on the project, Peter Eldridge. Fun?
JS: Oh my God, that was so much fun. The Manhattan Transfer and The New York Voices have been working together a little bit. We've been doing vocalese concerts in tandem with John Hendricks and many of these have been put together by Larry Rosen and The Jazz Roots Organization. They are fun beyond the limits of how much fun you should be able to have because we each do a set, but now we've got a repertoire of material that we do together. All the women do something, all the men do something, we have a vocal throwdown on stage, it's pretty awesome. Lauren Kinhan sang with me in JaLaLa, so that's how I got to know her and also through Bobby McFerrin's record VOCAbuLarieS, which we both sang on.
MR: Wow, that was a great one.
JS: So through Lauren, I really got to know Peter, and he is just a musician's musician and unsung genius, really.
MR: Maybe what needs to happen is a Manhattan Transfer meets New York Voices project.
JS: That would be really fantastic! Darmon [Meader] already has a couple of charts written that could work for all of us. That's a great idea! We adore them as people and as musicians.
MR: By the way, with the AC hit "Mystery," I believe the Transfer was promised that if that went number one or Top Ten, Atlantic was going to work it pop and they never did. Then Anita Baker comes out with it years later. That was an annoying moment in music history to me.
JS: Yeah, well, just think how I felt. But I mean hey, that's showbiz, as we say. It's too bad, but we've moved on.
MR: It's always felt a little weird hearing people refer to the song as someone else's hit.
JS: Well it was written for us!
MR: Exactly! But with The Manhattan Transfer, you've been part of a creative force that really has, even though you might have been inspired initially by the great vocal groups like Lambert, Hendricks & Ross and similar vocal acts, what Manhattan Transfer has given cues to many groups including New York Voices. Do you get that The Manhattan Transfer has had a significant global influence?
JS: Yes, I think, at this juncture, we do. We're seeing the fruits of our labors, although we never thought of them as labors. But The Manhattan Transfer tried to bring a certain style of singing to the forefront, and we thought that it should be a popular style. Four-part harmony singing used to be part of popular music and we felt that it should stay there. I feel we've done a great service in keeping it alive and keeping the art of vocalese alive in particular. We definitely recognize that there are many young groups now all over the world that are picking up the torch and we're very proud. We're like proud parents.
MR: And I feel that you taught generations of listeners about vocal music , many who may not have known how to get into it after the mid-seventies.
JS: It's true! Also, I feel like one characteristic of The Manhattan Tranfer has always been eclecticism. We never said we were a "jazz" group, we never said we were a "pop" group. We just said we were a vocal group exploring different styles of American music, mostly, even though we did do the Brasil album, it was done in an American style. That's why we purposely didn't go for the bossa nova route. We did sing a little bit in Portuguese on "Capim." That's my favorite cut on that record. It's with Stan Getz.
MR: Yeah, your collaborations have been amazing, too. The Vocalese album, I think, was a breakthrough as far what anybody had ever done vocally to that point. That's an historically important album to me, an album you would study in college music departments.
JS: Actually, it's so funny because we meet these young kids now that know these arrangements.
MR: And there was The Chick Corea Songbook. Awesome, challenging vocal arrangements.
JS: Yeah, I think artistically, we did a great job. That was not an easy task, deconstructing Chick's tunes and adapting them for voices. He wrote a couple of songs like "500 Miles High" and "Spain" of course. "Spain" is the only one we do regularly.
MR: Speaking of the younger demo, what advice do you have for new artists?
JS: There's no doubt that the music business has changed radically and is changing at a hightening rate of speed because of technology and just the way the world is changing. I still think that the best advice really is to work hard and follow your intuition and passion. I don't think you can go wrong if you do those two things.
MR: Do you feel like regardless of technology and regardless of how the business changes, regardless of delivery systems for music, that the creative process really is essentially the most important thing?
JS: I think so! I think it comes from that "a-ha!" moment when you take an idea and you develop it instead of leaving it to be forgotten or fallow. However, you're going to manifest the idea whether it's turning on a drum machine or sampling stuff and looping stuff with your voice; I love those kinds of things that are happening with technology. There's so much creativity that just can't exist with the technology, but I think it's the same essential process. You have to recognize the kernel of a great idea and develop it.
MR: Yeah, and I guess it's all about those goosebumps.
JS: Yes, yes. And for me, personally, I prefer the studio. I work up ideas in the studio. Sometimes, I'm prepared with a couple of ideas that I've written down, but I like to be able to respond to the moment. A couple of those situations definitely happened on this record. For instance, the end of "Slow." "Slow" was just supposed to end. It had an ending written, but we were feeling so good that nobody stopped during the take and they kept going into this other groove and we just kept it going. Then I wrote stuff over that. I improvised some stuff at the session because I like to sing with the musicians at the session, but then I sort of developed those ideas over the fade at the very end of slow.
MR: As John Lennon said, life is what happens to you when you're busy making other plans. And arrangements.
MR: You'll be touring to support this album?
JS: Yes. I have a fairly rigorous Manhattan Transfer schedule, but I mostly do a solo in that show, which will most likely be from the new record. I'm just trying to find the time because I definitely want to tour with this record.
MR: Nice, and after all these years I'm imagining that The Manhattan Transfer is family.
JS: Oh, yeah, we've seen the best and the worst of each other. Really, we have. It's a very complex and beautiful relationship because we're not only business partners, we're creative partners, we're friends, we compete with each other, and as I say we've seen the best and seen the worst and we know how to push each other's buttons, it's amazing. There are not many groups that can stay together that long. As long as people still want to come and hear us sing and as long as we can still do it and keep coming up with new ideas, we're going to do it.
MR: Beautiful. After all these years, what is the difference between the Janis Siegel from Experiment In White and now?
JS: Wow, that's a great question. I was very much under the spell of Joel Dorn, my dear, dear friend who left this Earth much too soon. I was learning his way of working at that time. I hear the youth in my voice. The sound is very much different. For me, the perfect example is "Guess Who I Saw Today." Joel surrounded me with the absolute best musicians. It was like he was setting a jewel, which I will be eternally grateful for him. If I wanted to a Latin tune, if I wanted to do "Bolero," he got Tito Puente's rhythm section and Paquito D'Rivera to play flute. If I wanted to do a ballad, he got Tommy Flanagan and Ron Carter and Grady Tate. So that's what he did. And "Guess Who I Saw Today," when I listened to that version, I hear the youth. It's all histrionics, it's very dramatic, I'm working it that way. I actually recorded it again, I wanted another shot at the tune, so I recorded it again with Joel when we did I Wish You Love, and it's just much more calm, there's a lot more nuance in the voice, the youthful energy on Experiment In White is amazing for me to listen to today, but I've gone through a lot of life since then and I've learned a lot about music and singing since then, and I think that all of that experience is apparent on my songs. I'm taking my time with things, I don't mind space, whereas on Experiment In White, I'm kind of filling up everything. Actually, Nightsongs is the first record that I've produced for myself, so in a way, it's an homage to everything Joel taught me plus many other great producers that I've worked with over the years.
MR: Well, it's that time, I really want to thank you for the time, Janis.
JS: Any time! It's nice to talk to someone who asks intelligent questions and is knowledgeable.
MR: Oh boy, now you've done it. Let's talk another half hour.
MR: So The Manhattan Transfer will be appearing in my neck of the Midwest woods soon, well, about five hours away, whatever. You're in Chicago on Friday, September the 27. [Note: That would be today, you loyal Manhattan Transfer fans.]
JS: We're playing in Chicago at City Winery. It's just the four of us, we tell some stories, we do show and tell, we deconstruct the harmony, we do some songs we haven't done for years.
MR: [laughs] That's 1200 West Randolph. I'll see you there. You're awesome. No, magnificent.
JS: Oh, shut up! [laughs] Beautiful, thank you.
Transcribed by Galen Hawthorne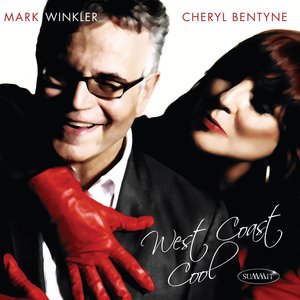 A Conversation with Cheryl Bentyne
Mike Ragogna: Hey Cheryl. You be good?
Cheryl Bentyne: Good, how are you doing over there?
MR: Good, though I'm in better shape now that I've gotten my dosage of West Coast Cool.
CB: Oh, you're sweet. Yeah, we had a ball doing that. It started out as just a casual, "Well I've got a few tunes that I like." "Well I do, too." "Well these are all west coast fifties singers" "Ooh, let's create a show!" So we started doing the show and by the time we had gotten quite a few under our belts, Mark said, "We should record this." I think because they're semi-familiar songs to everybody, some of them, more than others, but they're kind of songs that are down in the cracks between jazz and swing and they're not any of those. They're definitely just the fifties cool music, which I think is very, very evocative and sexy and fun.
MR: And you nailed the period. I think when one thinks of West Coast "cool," it's usually in the form of jazzers like Chet Baker. And the "Route 66" medley especially does the trick.
CB: Yeah, that was fun. That was kind of an easy call. It fell together in a rehearsal, actually, or it may have been on stage. I started singing "Alright, Okay," and "Straighten Up and Fly Right," it's all the same song, really.
MR: I also love that you recorded "Take Five" with those overlapping lyrics. All those cultural shoutouts.
CB: I know, Mark came up with that and I thought it was just fabulous. He and Rich Eames, our pianist, they got together and Mark said, "I'm going to write a little vocalese section into it." Really, when we do it live, people just go, "What?" because a lot of them know "Take Five" and then we do this and they just kind of giggle. He creates really cool pictures for the song in the middle of it there.
MR: I remembered with Manhattan Transfer, you had the Hendricks collaborations and rewrites. It was just really sweet to me. And how can you go wrong with a nod to Chet Baker?
CB: I know, that's really Mark's forte. Chet Baker was one of his favorites, and my favorite singer and obviously a great trumpet player and whatever his life story was, he was still an amazing artist and his voice. Oh, the way he could sell a song and tell a story, and Mark does it so well. And Bobby Troup, Mark did a whole record of Bobby Troup, so that was an easy call, too.
MR: What is your history with Mark? You guys have been doing this act for a while, but how far back do you go? What's the history?
CB: We met through an engineer friend of mine. I was looking for material and my engineer friend said, "You've got to meet this guy Mark Winkler, he's a writer and a singer and he's written a couple of very successful Broadway shows, too." So I met him and we hung out and he gave me some of his CDs, which were fabulous. He's really a unique artist. He's a great storyteller, but he's also a great interpreter of straight-ahead songs and jazz pieces as well as writing in that genre. We just started hanging. I was on his "Cool," which came out on an album of his, and then he joined me on my Gershwin record on "Let's Call The Whole Thing Off," and then we started hanging and decided to turn it into a show together. It was so much fun instantly because we're just goofy together. The people were endeared by our repartee on stage.
MR: Yeah, and the album includes a live version of "Cool."
CB: Yeah, we have so much fun. That was up in Canada in Hugh's Room and we had the most amazing trio, because when we travel around, we pick up the trios wherever they are. Mark sends the music ahead and we have a long rehearsal, and some are better than others. All are totally adequate, but some are outstanding and this band in Canada was just killer and we had a packed house, a big, nice room and we recorded the whole show and we got to the end of the recording and Mark said, "You know, this is really good, this live version," and I said, "What a great idea, to put it at the end of the record." I always love when people do that, and we'd wanted to record the song because it's one of my favorite songs in the show and it's Mark's composition so yeah, that was a lot of fun.
MR: Who were the musicians for the album?
CB: Oh, boy there's so many. Rich Eames on piano, he played on the entire record. Dave Tull on the drums, Bob Sheppard was all over on the saxes and flutes, Anthony Wilson played guitar on a few things, Kevin Axt played bass, Roy McCurdy played drums, Jon Mayer played piano on a few, on the live recording it was Eli Brueggerman and George Koller and Mark Kelso. Tim Emmons played bass on a bunch of stuff, too. So we'd kind of pick and choose. It depended on the song as well.
MR: How did you draw the line and say, "Okay, this is the album," because you could have kept going.
CB: You're right, and we just keep going. When I did "An Occasional Man," I hadn't been doing that in the show yet, but we thought, "We've got to put some Jeri Southern in this, because she's definitely part of the cool scene," but we just didn't have it up and running yet. So we picked that just to record it, but now I'm doing it in the show. I could start digging and get more obscure with the female singers of the fifties, I picked the obvious ones--Chris Connor, June Christy, Julie London and Jeri Southern. But there's still another level of all those ladies, too and obviously Mark picked the obvious ones. We're thinking of doing an East Coast Bop or something, because there's a whole scene on the East Coast that was very big. We might even jump the coast and do another version of the other coast's fifties music. I don't know if we want to adapt it yet, but there's some great music on that coast as well.
MR: I also wanted to talk about the song "Something Cool." Why, could that have been your first solo album, too?
CB: Yes! You are correct, sir! You're doing your homework! Yeah, I recorded that like a hundred years ago and on and off, I've kept it in my repertoire because it's just an amazing piece of music. It's theater. It's an entire story. So we went in the studio and just kind of did one take of it because I knew it inside and out and when you do a song for that long, for so many years, you just kind of start to live in it. That, to me, is the ultimate cool song of that era. I love that song.
MR: And, also let's not forget that you were on [Rob Wasserman's] duets album. You were on "Angel Eyes," if I'm not mistaken.
CB: Yeah, that was awesome, but oh my God, that was a hundred and twenty years ago!
MR: [laughs] Was that your first time stepping out on your own?
CB: Yes, it was! That was before Something Cool. It was a great little record, and that was before it was even popular to do duo records. It had Dan Hicks and Rickie Lee Jones and I can't remember who else was on that record. It was a lot of fun. That was a very evocative, kind of fifties-style song, "Angel Eyes."
MR: So if somebody wonders what other affiliation you're a part of, you'd answer...hmm. I can't remember. Is it The Beach Girls? Hell, I forgot the name.
CB: [laughs] The Manhattan Transfer!
MR: Why that's it! One of my favorite vocal groups ever, oh by the way. So you joined as part of a latter variation of The Manhattan Transfer, with Janis Siegel and Tim and Alan. Can you give us a little history lesson of the group, from your perspective, that picks up after its Capitol debut?
CB: Well, it came together before I was a part of it. I replaced Laurel Massé in 1979. The group for seven years was Tim and Janis and Laurel and Alan. They met in Manhattan, Tim was driving a cab. It's a long, interesting and drawn out story that you've heard many times, but I wasn't there. I was still in high school. But I was an instant fan when I heard the first Transfer record. I thought, "Oh, my goodness. Nobody sounds like this. This is something completely new," even though they were doing some older tunes. Not all older tunes, there were a couple of pop tunes, a bunch of variety right out of the chute. It was just so interesting to me. Four voices singing harmony, and the way they did it, it just twisted your head. You're thinking, "Wait a minute!" It didn't sound nostalgic or old, it sounded new and fresh, but they were doing such interesting material. Laurel left in '79 and I joined and we started doing more jazz. Obviously, you know about the jazz and vocalese direction, you talked about Jon Hendricks. "Birdland" won our first Grammy, and we're still finding new musical directions. I don't know how it's possible, but we still are. What a long, incredible ride. Forty-one years, it's been going.
MR: On the other hand, the band is an establishment. I saw you live in New York at The Blue Note two years ago.
CB: Oh yeah, we're going to be there again in November!
MR: Cheryl, you came on in Extensions, right?
MR: That was the big breakthrough album. The next three albums, and you can also include Vocalese, maybe not the Bop Doo-Wop album...
CB: Yeah, Bop Doo-Wop was kind of a mishmash of other songs we hadn't recorded but had been doing. So that was kind of an interim record. But yeah, when I came in, that was also when they met Jay Graydon, who created kind of a new sound for the group. Obviously, it was a new vocal sound because I came in, but it was also a whole new time in music. Then after Jay worked with us on a couple of records, he worked with Al Jarreau. It was that whole eighties sound that's still very timeless.
MR: Yeah, you wouldn't have expected the synthesizers to blend with the vocals as well as they did. Jay and you guys really pulled off magic with those records.
CB: That's all him. That's all his sound.
MR: But I would venture to say your cover of The Kingston Trio's "Coo Coo-U" is still one of my favorite tracks by the group. I find it in my head, or out of my head, so to speak, every once in a while.
CB: [laughs] I had just come into the group and they were bringing songs in and I was just doing what I was told because I was so new. I wasn't really picking tunes, but I participated when they would play something. Tim brought that in and in my mind, I'm thinking, "This group is nuts. Really? Really?" But it was just fun to do, and then we do it live, and we're wearing space suits on stage and doing all this weird "Twilight Tone" and "Birdland" and "Trickle Trickle" stuff and then we did "Coo Coo-U." It was just part of the new phase, I guess.
MR: You know that you put a new spotlight on many groups you covered, even if some of them didn't really need it. That combination really relit jazz in some respects, like it hadn't been before. It was fun, it was almost like another kind of fusion.
CB: Yeah, I agree. "Birdland" was obviously a classic before we came near it, and then when we did it, it was like, "Oh, really?" You can take an existing piece like that and make it something else. Not that it's something better, but it's something else, something probably more accessible to more listeners just because there were voices interpreting a song. "Birdland" still remains one of the most amazing pieces of music we've ever done. I think it is the most amazing thing because it's just so big.
MR: And, of course, you had the two giant hits "Twilight Zone" and "Boy From New York City." Then you get to Bodies And Souls, a pretty perfect album.
CB: Thank you. It's just really interesting. That was Dick Rudolph, and he was really close with Rod Temperton and Stevie Wonder. It was really an interesting direction. We did some Marc Jordan songs. He's an incredible writer from Canada and a dear friend. It was really an interesting corner we turned there. And it was well received, too, so it was a lot of fun.
MR: Okay, I'm obsessing about the next subject, I admit it. But I heard your label promised that if "Mystery" had become a Top Ten or number one record, not sure about the number, at AC, it was going to promote the single at pop radio. Well, "Mystery" goes to number one on the AC charts, but no pop promotion.
CB: Yeah, I think we were still under the umbrella of jazz. It was probably tough to kick out of that category. Wasn't it also still a time when music on the radio was kind of crossing over a bit, before it got so categorized? Before the wave really took over? I think it kind of got a bit lost in what stations were going to play it. And then Anita Baker recorded it and had all the same licks and had a hit with it.
MR: It goes with how Marilyn McCoo and Billy Davis, Jr. did the first version of "Saving All My Love For You," too.
CB: You're kidding! Is that right?
MR: Yeah, and I brought it up when I interviewed them recently about reissues of their duet albums. I asked something, "How do you feel about that becoming such a signature song for Whitney Houston?" and she said that after her initial confusion, she listened to it and said that Whitney really nailed it.
CB: I didn't know that, that's really interesting. I love Marilyn McCoo's voice, I've always loved her voice. "One Less Bell To Answer?" Oh my God! Beautiful voice.
MR: She was my first crush.
CB: I don't blame you! She's so beautiful and the voice just kills me.
MR: Yeah, to this day. Hey, I have to point out the Transfer's Grammy for "Sassy."
CB: Oh, yeah, that was fabulous. Janis really put her stamp on that. The chords, the writing, the verse, I wrote a couple lines on there, so she gave me credit as a writer, which was very generous of her, but that was our last Grammy. All in all, we've won ten. Janis won one on her own for "Birdland," I won one with Bobby McFerrin on "Vocalese," and then the group won eight, so eight, nine, ten all together. But "Sassy" was our last one.
MR: And you're still going strong, and beloved internationally.
CB: Yeah, we're still working internationally. We're going to Australia at the end of the month, then we end up in Japan at the jazz festival, then we're going to Europe in October and November and then back to Japan. We're really lucky that we're still able to do this.
MR: Cheryl, when you look at the state of jazz, what do you think?
CB: I don't know, most of the jazz musicians are gone. I can think of Chick and Herbie Hancock, and there are a few left, and even these gentlemen who I also admire beyond belief change with the times. I think if Miles was still around, he'd be playing with a rap band. Jazz has to take a new form and it has to keep evolving because to me, that's part of the definition of what jazz is. It's modern, it's improvising, it's taking something and making it into something else and creating new dimensions of chord changes and whatever. It's improvising upon a basic piece of music. It'll always be there, but unfortunately for kids coming up and wanting to learn jazz, all of the greats are gone. You have to just listen in the past. You have to just go back and listen to them because there'll never be another Miles or Charlie Parker or Dexter Gordon or James Moody, they're all gone. These were pioneers. I don't see pioneers anymore. People will absolutely kill me for saying that, but I mean it. Not of that level, not at the Ella level. Not at the Miles level. Don't you agree?
MR: Yeah, and I think one of the problems is when smooth jazz hit, it was misinterpreted to become faux pop or wallpaper and elevator music as opposed to pushing further. My feeling is when you think of Herbie Hancock, age-wise, he just missed that era where he would have been considered one of those eternal greats. However, I believe he and Chick Corea and a couple of others are still at it, reinventing things, but not as profoundly as that golden age of innovators, maybe from the proliferation of artists. And lot of younger acts are trying to smack jazz around a little, like The Bad Plus, Medeski Martin & Wood, and groups like that. I think they're trying they're best, but it's almost like we're going back to fusion in a lot of ways.
CB: Yeah, and fusion has its place and I hope that some bands will hang onto that because it's the closest thing to an expanded version of jazz. There's a trio of these Swedish guys called Dirty Loops, have you heard of them?
CB: There you go. These are young guys who are absolutely tearing it up. If Miles was around, he'd be playing with these guys. So they are out there, and obviously, they've listened to a lot of musicians that have come before them. But that's a problem, too. I work with students, I coach singers and I do workshops and these young kids are not listening back. All they know is Cassandra Wilson or Diana Krall, which is fine and I love these women, but they're not listening back to the roots of where these women and men came from. It's really a shame, because that's how you learn; you've got to go way back. Maybe that's my age speaking, but I say grab from the best and go as far back as you can and get rooted in music before you jump out on stage on American Idol or something.
MR: Why, this leads perfectly into the question that I ask everyone. What advice do you have for new artists?
CB: Well...listen! Listen and work your craft. Don't stand in line for three weeks to get on American Idol. Go home, take classes, go to college, learn an instrument. Piano is a great instrument, guitar is too. But I think piano is the overall best instrument to learn if you're going to be a singer so you can at least read music, accompany yourself if you have to, work the voice, take lessons, go out and listen to singers, go out and start working the voice, work the craft. It takes years! It's not going to come instantly. You need those years to build up the instrument. Take your time, be gentle with yourself and use the time wisely.
MR: That's a beautiful answer, thank you. I think, in a lot of cases, when these kids are coming in, we have encouraged them so much to break the rules and innovate that they don't learn the rules and then they never innovate.
CB: Exactly, and it hurts them in the long run because they've got nothing to fall back on. It also builds the spirit and creates layers inside from which they can pull musically. You can never listen to enough music.
MR: Yeah, that's nicely said. So what's Cheryl doing in a year?
CB: A year from now? So many things! I'm just a young kid, right? I have so many things to do. I want to do a lot more recording, I'm probably going to be teaching a bit, I'm working on a theater piece that I've been working on for a year, I went through a health issue a couple of years ago, I blogged about it; I had cancer and I got through that. I'm actually writing some songs and trying to work out a one-woman show called Chemo Cocktails For One.
CB: I want the lighter side. Literally every third person I've ever known has either had cancer or is close to someone who's had cancer. It's just epidemic. I want it to not be a scary thing that you don't talk about, it's not verboten. You can actually relate to it and make it more human and see the lighter side of it. I know I can say that because I was in it. You get through it and you get to the other side. So I'm working on a show about that right now as well as a lot of other things.
MR: Beautiful. Let's wrap it up there. Thank you very much Cheryl for your time, I really enjoyed this interview.
Transcribed by Galen Hawthorne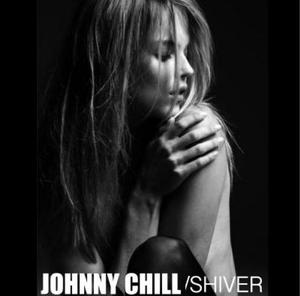 Well, I was hesitant, to say the least, when I received this LP by Johnny Chill--aka John Palumbo--because the guy is a rocker. He was the founder and writer of the very successful progressive band, Crack The Sky, so what would he know about "chill" music? My reservations were put to rest before the first cut was halfway through. This is gorgeous stuff. Chill/Palumbo has managed to take his penchant for shifting moods and incorporate it in the linear, hypnotic tracks he has meticulously crafted. Just when I was drifting and ready for a shift, it would happen, and this is the case on every track.
I exchanged emails with Johnny and asked, "Why chill music?" His response was that he was in Philadelphia looking in record stores for his vinyl collection and came upon Brian Eno's Music For Airports and Eno and David Byrne's My Life in The Bush of Ghosts. John said it was so refreshing and inspiring, he had no choice but to work on his own ambient record. So if you are in the market for some beautiful, groove-oriented, mood enhancing music, I suggest you give "Shiver" a try.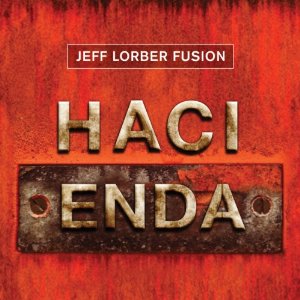 A Conversation with Jeff Lorber
Mike Ragogna: Hey Jeff, you're back to the fusion. What got you back in?
Jeff Lorber: I guess what I should really start with is what got me out of fusion in the first place. What happened was what happens with a lot of musical styles. In the late seventies and early eighties, fusion was really popular and record labels were signing anybody with a saxophone or a guitar. It was just sort of getting played out. It was oversaturated. It kind of had its day. I was sort of interested in moving on and exploring some other styles of music, which I did. But now, fusion jazz is something I think kind of has its luster back. People are ready for music that's more harmonically adventurous and rhythmically interesting. So that's sort of the trajectory that I've been on in the last three records. The first new Jeff Lorber Fusion record was Now Is The Time, then we did Galaxy, and this is sort of like the third in a series you might say and I think it's the best one. We've really got a great ensemble with Eric Marienthal on sax, Jimmy Haslip on the bass and Vinnie Colaiuta playing drums on most of the tracks. I think the writing is a little more focused and we've been doing a lot of touring, too, so this record represents that experience of touring a lot, seeing what works and what doesn't, and I think most of the music on this record is sort of ready to play to concert audiences.
MR: You wrote everything on the project and you had a couple of co-writes with Jimmy, "Everlast" and "Dragonfly," but I wanted to ask you about Zappa's "King Kong." What inspired this behemoth?
JL: [laughs] Well, I used to be a huge fan of Frank Zappa when I was, I guess, fourteen or something like that. In 1967, I turned on the FM radio when I was growing up in Philadelphia and I heard some Frank Zappa music. I think the first song I heard was a song called "Help, I'm A Rock." I'd never heard it and I had never heard anything like that. It made me go, "Whoa! What is that?" It was just unbelievable, so different and funny and interesting. I became a huge fan, I went to see him many times in the next few years. I've always really liked that song "King Kong," and that was in addition to being played by Frank at the time there were a bunch of rock bands in the Philadelphia area that used to play around and some other bands would play that song too. It was almost like a standard. It was years before the idea of jam bands, but there were jam bands in Philadelphia. There was this huge park, it's kind of like the Philadelphia version of New York's Central Park called Fairmount Park. They used to have concerts there all the time and these groups liked to play that song. I always thought it would be fun to do a version of it. It was kind of a last-minute addition, we had Vinnie in the studio who used to play with Frank and Vinnie, and Jimmy and I jammed on it and it turned out great. Then when we were able to get Jean-Luc Ponty on it. That was really lucky that he was into it and we were able to get him. We also got Ed Mann, who used to play in Mothers Of Invention. So it's almost a Mothers Of Invention reunion song in a way.
MR: Who were some of the artists you grooved on as you were getting your musical maturity on?
JL: It sort of went in stages. I was lucky that in my family, I had a couple of older cousins that were into some different music. I had a bunch of cousins that were into folk music like Bob Dylan and that kind of stuff and when the family would get together, they'd all get out their guitars and play and I was not feeling that at all. Later, I became a Bob Dylan fan, but not at this point. I had this one cousin who was a drummer, and he had a drum set up in the basement of my aunt's house, and they had a wire that connected one of the speakers for the stereo down to the basement where he could play drums along, and he had this great record collection of Horace Silver and early Miles Davis records and different things. Mostly Blue Note records, I guess. So I got turned onto jazz from my cousin Stewart. Then I had another cousin, Ernie, who played piano a little bit and he taught me my very first jazz blues on the piano. It was a Dizzy Gillespie song called "Birks' Works." So I kind of grew up in Philly listening to folks on the radio, to a lot of the early Philadelphia sound and Motown, of course. I didn't like The Beatles at first because my two older sisters liked them, so I automatically didn't like them, but then I became a huge Beatles fan after I heard their song "You Can't Do That." That really turned me on. Let's face it, it was an incredible time for music through the late sixties and early seventies. I was lucky, I actually went to Woodstock too. I hitchhiked with some friends of mine.
MR: How old were you and just how high did you get?
JL: [laughs] Well, unfortunately, I got a little sick there and they had a little medical tent and there were a bunch of people whose bare feet were cut by the glass in the mud. I remember seeing about forty people all sitting on chairs with various bandages on their feet, but I had to bend over and get a shot of penicillin in my butt in the medical tent while I was there.
MR: Oh my God, you too? No, just kidding. What acts did you get into?
JL: I remember hearing Crosby, Stills & Nash and Richie Havens, and I was actually there the final day when most people had left and I heard Jimi Hendrix, which was incredible. There weren't many people left around then. But the thing about Woodstock besides the music was it was just an unbelievable cultural event and to be there was really cool. Another aspect of it is everybody has this image of peace and love, but most of these people were from New York and they kind of had that New York attitude.
MR: Hey, hey, hey, hey, I'm from New York! You watch that!
JL: [laughs] You've got to love that about New Yorkers, though. That's one of their charming traits.
MR: And was there truly free love everywhere?
JL: I think I was a little young to experience that, but there probably was some of that. That's just basically the atmosphere of that era in general, to some degree, but I didn't see anything that would specifically indicate that. Another thing that happened was when we were walking up to the event--you couldn't drive up because all the roads were closed--somebody had found out it was basically free, you didn't need a ticket to get in, but I bought a ticket from somebody that was selling it, not knowing that I didn't really need it. At the time, I thought, "Oh, wow, how stupid was that, I just bought a ticket!" but hey, I still have that ticket and I have it in a frame on my wall. Now I'm really glad I bought the ticket.
MR: And if you have a poster along with that ticket, then you're a multi-millionaire and you don't even know it.
JL: [laughs] That's funny.
MR: Did you also get caught out in the rain?
JL: I think somehow we had a tent or something. I don't remember rain being a big problem. I remember mud, and the outhouses weren't the greatest, but the rain didn't seem to be a big problem somehow.
MR: Okay, back to your album Hacienda and how Woodstock inspired it. No, kidding. Was this a grouping of songs that you had for a while or did you sit down and create the project from scratch?
JL: Honestly, for the most, part we knew that Vinnie Colaiuta was going to be available. This was like last September. He was going to be coming into my studio and there was another project I was going to be working on, a rock project from another artist from Portugal that hasn't actually come out yet. I knew that had been scheduled for a while, and that's what really inspired some of the writing, because I knew Vinnie was coming. Also, all of this touring we had been doing, I just really was inspired by all of these gigs and the energy of the crowds that we had seen. We went out on this one really long tour where we started in Southeast Asia and played in Taipei and Jakarta and the Philippines, which a couple of those places I've never played in before, and then we went over to Europe and played there for about a month. I kind of had all that energy and it almost happened by itself, practically. It's just so effortless. Something I really enjoy is writing and I tend to do it all the time to some extent anyway. Jimmy didn't get writer's credit on a lot of the music, but he definitely helped shape it, so it's great to have him on the sounding board. He added some real key arrangement ideas and overdub ideas. So I really like working in that collaborative space like that.
MR: Thus the fusion, as opposed to confusion.
MR: Jeff, take us on a tour of the album, and is there one track that more or less sums up the album?
JL: To me, they're all related and I think they all have aspects that are a little different. I think "Solar Wind," in terms of an up tempo, burning fusion instrumental, that sort of represents one end of the spectrum, and "Dragonfly" is the other end of the spectrum. There's one tune that's definitely got an R&B flavor, which is "Fab Gear," and then a couple that have more of that dance music thing like "Hacienda." Maybe the title track, "Hacienda," would more than anything kind of show the energy, and also the fact that it's got some melodies that people can grab onto. That definitely a really important element to me, that I feel like my music, compared to some other people that do fusion jazz music. I always try to include melodies that everybody can kind of hear and hum along with; that's important.
MR: Jeff, by many, you're in the same tier as folks like Herbie Hancock, Chick Corea, Weather Report, Return To Forever. How does it feel to be part of this iconic class of musicians?
JL: Well, I would love to be considered like that. I don't quite see it that way. I think those guys are really the models of what I've been striving for as a piano player, Chick and Herbie and Keith Jarrett. They're just phenomenal musicians, and George Duke who just passed away, he falls into that category. There was a second generation of fusion bands, though, that kind of came up behind those guys, which would be Spyro Gyra and Pat Metheny Group, kind of a younger, more melodic music. That's more of the way I see it, but hey, if you want to put me in the class of artists that you just mentioned, I'd be so honored. All of those musicians have a level of improvisational gifts just in terms of writing and production, and the records that they made still stand to this day as absolutely brilliant and kind of milestones I guess.
MR: You touched on it a little earlier, but can you go a bit more into the state of fusion these days.
JL: The music business as an industry, you look back at how major labels in the past had jazz divisions and they would really help out jazz artists being promoted and marketed. I guess I was very, very lucky to start at that time when it existed, and it doesn't now. The same thing goes for smooth jazz radio. It gets a really bad rap, but the truth is, it was one of the few ways that instrumental artists could be heard on the radio in a mass way and unfortunately, that's for the most part gone now too. That said, there's a certain freedom in not having to fit any formats. Basically, everybody that's touring right now is just kind of hustling at whatever level they can get going. So I think there is more freedom and more creative expression happening in general, and I certainly feel that way, and I'm taking advantage of it as much as possible. I think the international touring circuit appeals to me because that's where there are a lot of young people getting into this music and, in general, there's more enthusiasm. There's sort of a different topography when you go to Europe or when you go to Southeast Asia than here in the US in terms of the kind of audiences you get.
MR: You also mentioned George Duke earlier, he passed away recently but I was lucky enough to have interviewed him towards the end. Do you have an interesting or unique George Duke story?
JL: I was always a huge fan and I was very fortunate that I got the chance to hang out with him and know him a little better. We were both nominated for Grammys in successive years and when you go to those events, you get to see the other nominees. We would hang out and just kind of talk about equipment. He was very nice and I'm sure everyone knows that besides being a great musician, he was also just a lovely guy, very funny and very charming. Also, we were on a cruise one time and when you're on one of those cruises, you're sort of stuck with each other a little bit; you see a lot of the same people at the same time. There was another place where I kind of got to hang out with George. There was a guy who did all of his technical work that was a friend of mine, so that's something that we sort of shared together. Unfortunately, because we both do the same thing--which is play keyboards--we didn't get a chance to really play together; there's this one YouTube clip where at a NAMM show a few years ago, there was a company that was trying to resurrect the Fender Rhodes and we both played together there. Yeah, I was a huge fan and it was really a shock that he passed away because I had no idea he was ill. I thought we would have many more years of great music from him.
MR: Let me ask you my traditional question. What advice do you have for new artists?
JL: Or for students or aspiring artists perhaps? I used to actually be less encouraging because the music business is very competitive and it's tough. You have to really love it and work very hard to succeed, so I used to think that if somebody's getting into this, they shouldn't do it unless they're really sure they have a talent. But nowadays, there are so many people studying for different kinds of professions that have disappeared from the marketplace. I think music is as good as anything. If you love music, there are a lot of places to earn money making music nowadays with video games, TV, film, records too to some extent, although I think the recorded music model is on the way out. Basically, it's just one of those things where if you love it, and if you're ready to dedicate yourself to practice and learn and really focus yourself to figure out how you're going to find your little niche, I would recommend it.
MR: And speaking of video games, you were on Castlevania: Symphony Of The Night a while back.
JL: That was quite a few years ago, but yeah. That was like sort of another session that I did that I guess got a little bit of notoriety.
MR: You've had such a varied career playing on so many other people's projects, Herb Alpert, Dave Koz, and so on.
JL: Yeah, the Herb Alpert thin in particular. We just finished that up a month or two ago and it's just such a pleasure to work with him. He is just an incredible, wonderful guy and fun to know and to hang out with and he's got so much experience, it's quite a learning experience to work with him. The last thing that we did was quite a while ago, I think over ten years ago, so I was really glad to be able to get back with him and write some more music.
MR: And what does the future hold for Jeff Lorber and/or The Jeff Lorber Fusion?
JL: We're just hoping to get out there as much as we can and play this new music. I feel really positive about it. I think when people hear us, they're going to dig it. So thanks for helping spread the word. I hope everybody gets the chance to check it out.
MR: Nice. All right Jeff, as always, thank you so much for the and I really do wish you the best.
Transcribed by Gareth Hawthorne
GETTING "HIGH/LOW" WITH THE SWELLERS
The press release reads, "The Swellers have played thousands of shows spanning 5 continents, from basements in New Jersey to small arenas in Singapore." Of course, they had me at "...from basements in New Jersey," but The Swellers' video for "High/Low," a track from their forthcoming fourth album The Light Under Closed Doors, might be another reason to get into this punky pack. "This song isn't a single," says drummer Jonathan Diener, "but it just felt too important to not have some visual accompaniment. I had the idea since Nick wrote the song and our friend Jack Schmier helped me make it a reality. The kid in the video is the same character from some of our previous album artwork and showcases the darker side of the 'suburban paradise.' Sometimes we all need an escape."
REAL LIFE. REAL NEWS. REAL VOICES.
Help us tell more of the stories that matter from voices that too often remain unheard.